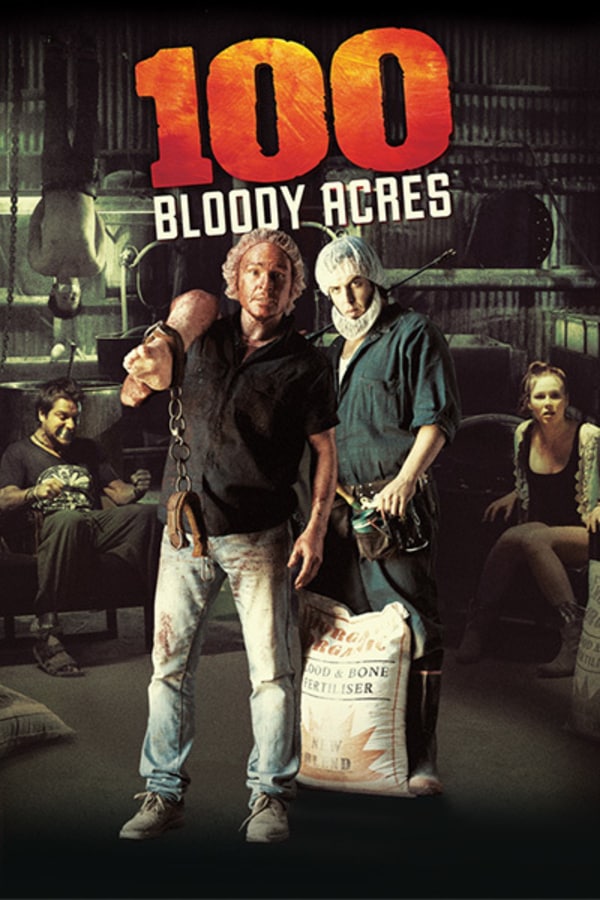 100 Bloody Acres
Directed by Cameron Cairnes, Colin Cairnes
While traveling through the Australian backcountry to a music festival, three friends are kidnapped by a pair of brothers who want to use their bodies as the secret ingredient in their special "organic" fertilizer. But though the city-folk-menaced-by-backwoods-crazies set-up may sounds familiar, this smart horror comedy turns that premise inside out, cleverly shifting audience sympathies back and forth between the victims and the killers. RogerEbert.com's Matt Zoller Seitz called the Cairnes brothers' debut, "the best low-budget horror comedy since SHAUN OF THE DEAD."
In this Aussie horror comedy, three friends are kidnapped by brothers who want to turn them into fertilizer.
Cast: Damon Herriman, Angus Sampson, Anna McGahan
Member Reviews
Some people give out 5 stars like candy. For me, a movie has to earn it. This one does and seems to do so effortlessly (and I'm not a fan of horror comedy). Superior acting, script, and directing for the genre. We had several good laughs and there's a good dose of gore to boot. Watch for cameo from Wolf Creek's John Jarratt. Worth your time. If you like this, you should also check out Housebound, and vice versa.
Loads of fun. Very convincing effects. Definitely worth the watch.
Way better than I expected. Really charming horror. Lots of good humor.