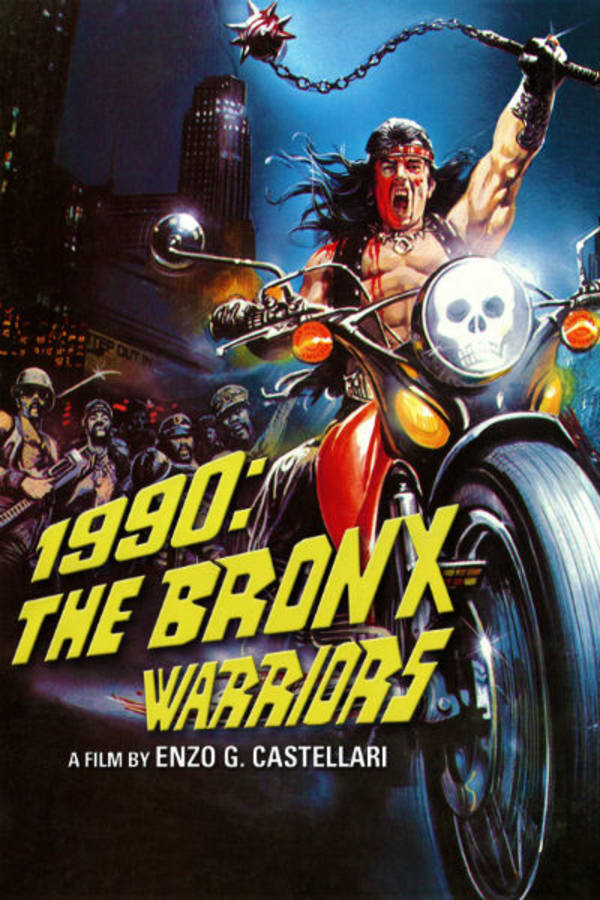 1990: The Bronx Warriors
Directed by Enzo G. Castellari
A runaway gets caught up in gang violence in a futuristic New York City in Enzo G. Castellari's over-the-top knock off of THE WARRIORS and ESCAPE FROM NEW YORK. Anne doesn't want to take over her family's weapons business when she turns 18, so she heads to the Bronx and winds up in the company of a rough biker gang. But to survive, she'll have to fend off attacks from bizarre gangs who wear makeup, roller skates, and do Fosse moves with bowler hats and canes before attacking! Absurd and often hilarious, BRONX WARRIORS is essential viewing for weird cult cinema fans.
A runaway gets caught up in gang violence in a futuristic New York City.
Cast: Vic Morrow, Fred Williamson, Christopher Connelly
Member Reviews
It was pretty lame and mind you I love a great b-movie but the hero?, if that's what you wanna call him was flat and just didn't belong with the other fine performances. Campy and cheesy, loved that but I really couldn't stand that tall dude. Should've modeled or something other than that. Dude in the glasses was perfect as well as many others in the movie. I rant cuz I'm bored
Wait. So this wasn't an 80's porno?
A solid Italian rip off of escape from New York and the Warriors.
Fun retro..some parts cheezy...but I think that was part of the fun...ending was a bit cut off for my taste...Trash could have done a little more to him though...
Can a move be so bad that it's good? This makes the Wiz version of Wizard of OZ look good. This a poor man's version of the real warriors movie.