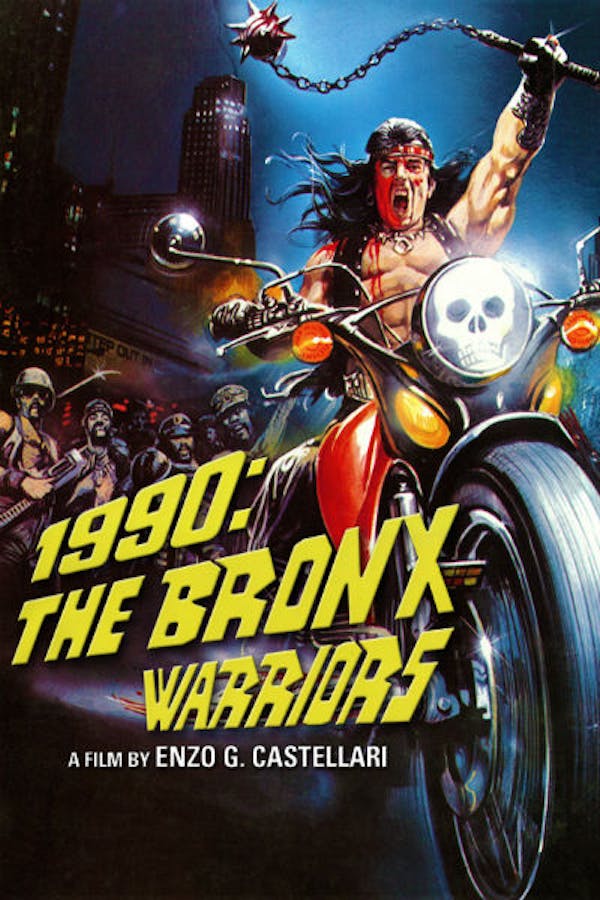 1990: The Bronx Warriors
Directed by Enzo G. Castellari
A runaway gets caught up in gang violence in a futuristic New York City in Enzo G. Castellari's over-the-top knock off of THE WARRIORS and ESCAPE FROM NEW YORK. Anne doesn't want to take over her family's weapons business when she turns 18, so she heads to the Bronx and winds up in the company of a rough biker gang. But to survive, she'll have to fend off attacks from bizarre gangs who wear makeup, roller skates, and do Fosse moves with bowler hats and canes before attacking! Absurd and often hilarious, BRONX WARRIORS is essential viewing for weird cult cinema fans.
A runaway gets caught up in gang violence in a futuristic New York City.
Cast: Vic Morrow, Fred Williamson, Christopher Connelly
Member Reviews
Enjoy The movie buddy Ellen really destroyed it for me he was going about everything characters in the rose was amazing awesome kept a straight to the point they didn't mess it up but just let in and destroy the rating for me so I give it two out five
Enjoyed this movie. It is so 80's. The acting is horrible but it is an enjoyable movie nonetheless.
Right away the movie hooked me in with opening sequence featuring little snippets of the gangs that you would see with their weapons, costumes and even dare I say it, theatrical face paint! The film has absolutely terrible acting except for Vic Morrow but it's a lot of fun to watch and laugh at. I was actually quite impressed with the props and special FX. So give this one a shot if you enjoy bizarre cult films!
Loved every minute of it. Defintely a Warriors clone. Worth your time.
Was a joy to watch, absolutely hilarious.