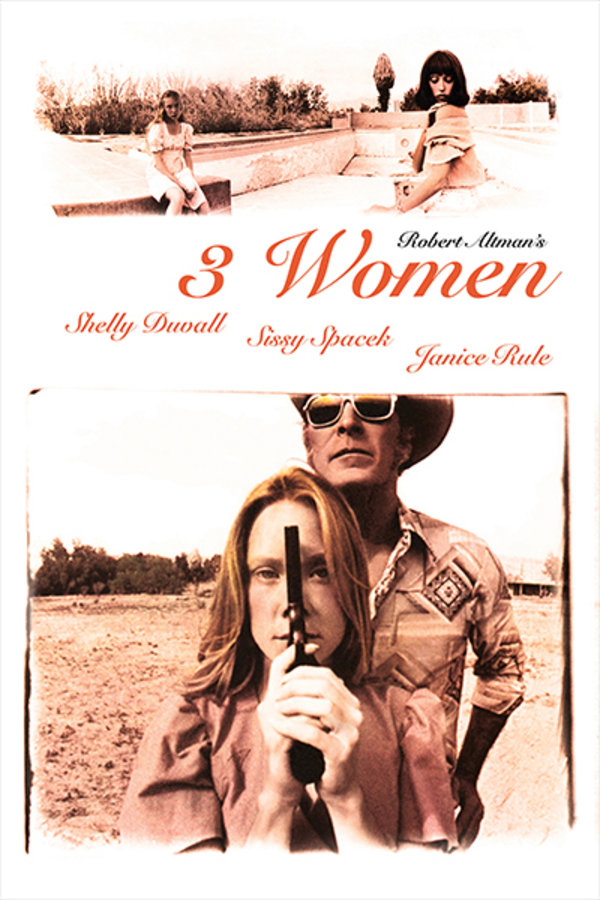 3 Women
Directed by Robert Altman
3 WOMEN takes a surreal, improvisational and rather eerie look at the lives of three women in a western desert town. The plot centers around the youngest of the women, Pinky (Sissy Spacek), an eccentric, withdrawn woman trying to begin a new life. She finds work as an attendant at a hot springs spa catering to the elderly. There she befriends her co-worker, Millie (Shelley Duvall), an equally strange but more outgoing woman; the two bond and are soon sharing an apartment.
Three very different women come together at a spa for the elderly and infirmed. One becomes wrapped up in the life of one of the others and surprises the other two women with how far she will go to keep their relationship intact.
Cast: Shelley Duvall, Sissy Spacek, Janice Rule
Member Reviews
Just spitballing, but maybe Dirty Gertie is the foreboding totem of woman as a short-sighted pig man (like Edgar) would conceive her. Her spit is the baptism of exponential degradation. Wish we could see Edgar get it. Odd choice, but forgivable when weighed against the film's massive surreal/psychodramatic charm.
Quality Film. Thanks Shudder!
To the naysayers: you don't deserve this movie. I saw it once before and loved it - so unusual, you never see where it's going.