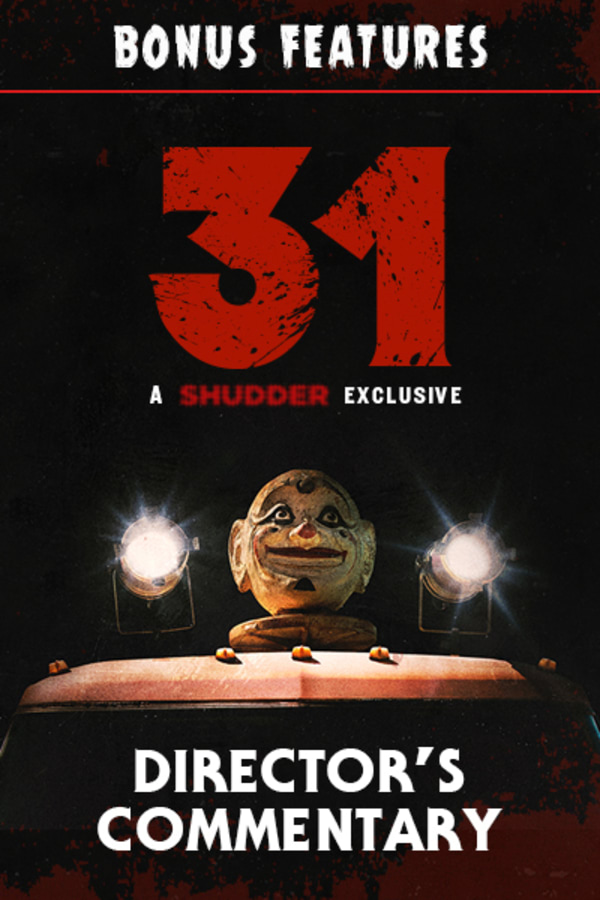 31 Director's Commentary
Directed by Rob Zombie
Presented with audio commentary by visionary filmmaker Rob Zombie comes the horrific story of five carnival workers who are kidnapped the night before Halloween and held hostage in a large compound. At the mercy of their captors, they are forced to play a twisted game of life or death called 31.  For the next 12 hours they must fight for their lives against an endless parade of homicidal maniacs. **Presented with audio commentary by Zombie Contains strong language, sexual scenes, violence and gore.
Presented with audio commentary by Rob Zombie.
Cast: Sheri Moon Zombie, Meg Foster, Lew Temple, Malcolm McDowell, Richard Brake
Member Reviews
I felt as though I was sitting with Rob while watching the movie 31...it's one of my favorites from the horror genre. I have a new found respect for the movie after learning how small the budget was to create the film. Hope to see the next chapter of 31!
Another stellar zombie classic. You can really feel the limitations this film faced. It doesn't have the full scope or aura that was likely designed. But you have to give zombie credit for still pulling it off with such limited time and money.