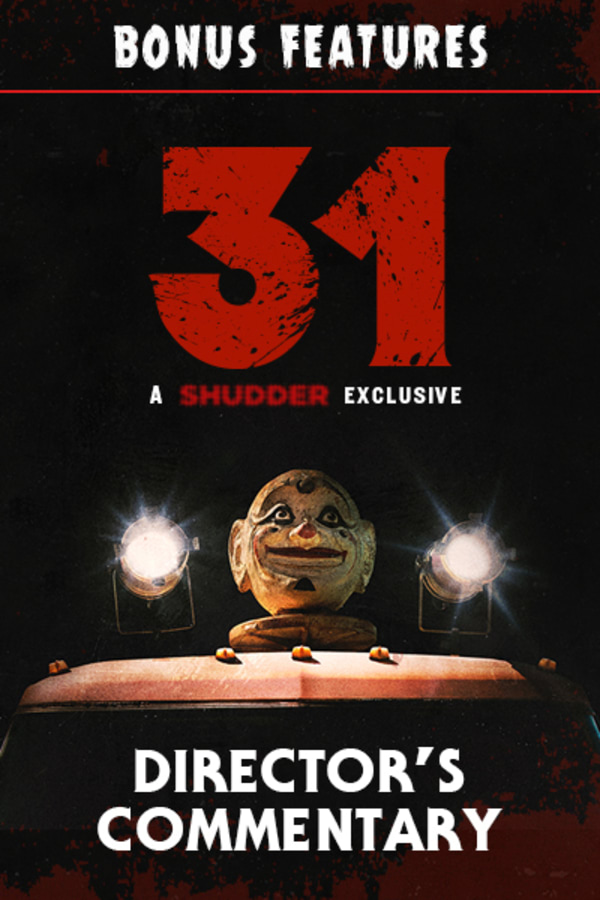 31 Director's Commentary
Directed by Rob Zombie
Presented with audio commentary by visionary filmmaker Rob Zombie comes the horrific story of five carnival workers who are kidnapped the night before Halloween and held hostage in a large compound. At the mercy of their captors, they are forced to play a twisted game of life or death called 31.  For the next 12 hours they must fight for their lives against an endless parade of homicidal maniacs. **Presented with audio commentary by Zombie Contains strong language, sexual scenes, violence and gore.
Presented with audio commentary by Rob Zombie.
Cast: Sheri Moon Zombie, Meg Foster, Lew Temple, Malcolm McDowell, Richard Brake
Member Reviews
I learned so much! This movie was good before, but I now have a deep appreciation for it.
rob zombie films i can rewatch always n forever. doomhead became my fave till the ending. roscoe n sherri make great a couple in all the movies he's done.