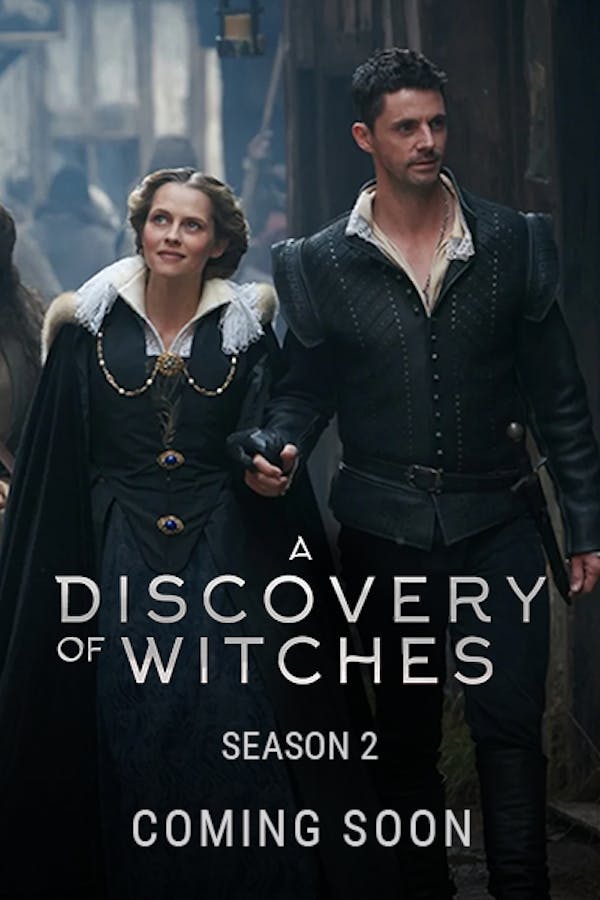 A Discovery of Witches Season 2 - Premieres 2021
The second series of A Discovery of Witches sees Matthew and Diana hiding in time in the fascinating and treacherous world of Elizabethan London –here they must find a powerful witch teacher to help Diana control her magic and search for the elusive Book of Life. Enemies are everywhere, the threat to witches is growing, and Matthew and Diana's romance faces a barrage of new threats –from within as much as without. Diana's unleashed magic takes a dark and frightening turn, while Matthewstruggles to re-inhabitthe dangerous life he led over four centuries ago. They must overcome deep personal fears and jealousies, baring their darkest secrets to one another if they are to stay alive, stay together and find a way back to the present day.
Premieres 2021
Member Reviews
I cannot wait for January!!!!!
love this show but why is it not on Netflix??? its so much better
Would someone please tell me why this has an overall 5 Skulls? I'm at episode 4 and it's 3 at best, although I was happy to see the Night's Watch has made it's way to wizardry.
YAAAASSSS!! beyond ready for this!
Holy s..t Cannot wait!!! This show is the main reason I signed up for this,