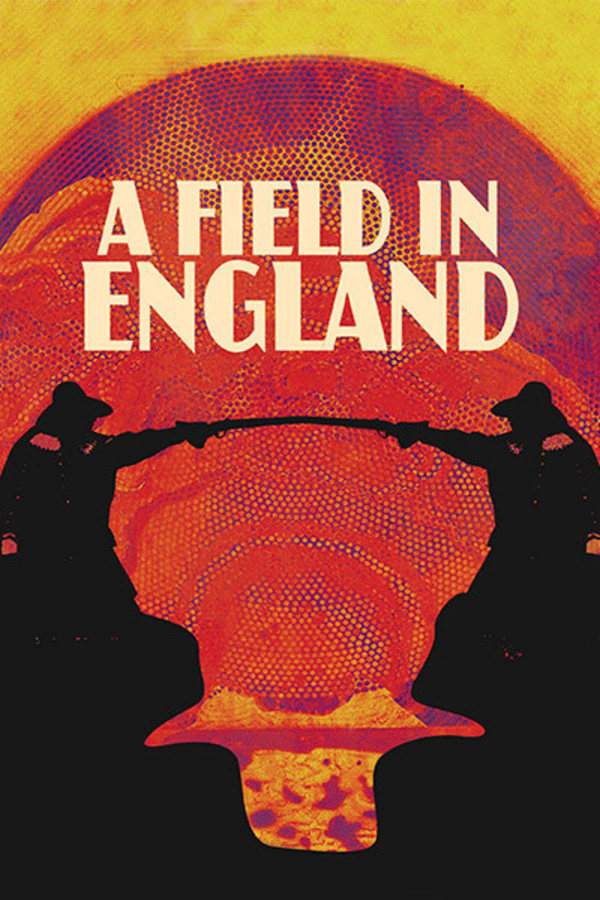 A Field in England
Directed by Ben Wheatley
England: 1648 AD. A small group of deserters flee from a raging battle through an overgrown field. They are captured by two men: O'Neil and Cutler. O'Neil (Michael Smiley), an alchemist, forces the group to aid him in his search to find a hidden treasure that he believes is buried in the field. Crossing a vast mushroom circle, which provides their first meal, the group quickly descend into a chaos of arguments, fighting and paranoia, and they slowly become victim to the terrifying energies trapped inside the field. A FIELD IN ENGLAND is a psychedelic trip into magic and madness from Ben Wheatley – award-winning director of KILL LIST and SIGHTSEERS.
A group of English Civil War soldiers are captured by an alchemist and fall victim to violent and nightmarish forces.
Cast: Julian Barratt, Peter Ferdinando, Richard Glover, Reece Shearsmith, Michael Smiley
Member Reviews
Slow and boring, I couldn't get high enough for this one
A bit more like an experimental play than a movie, especially with regards to script and pacing. Takes a lot of risks and unconventional turns that are all worthwhile and interesting, even if they don't exactly work or throw off the pacing. Definitely worth the watch if you're in the mood for something more experimental!
A bizarre and wonderful film. with an original plot and uncommon period setting to boot. Unfortunately there is no hand holding for this journey, as the film is far too strange and esoteric for casual viewers. We need more modern films like this.
I liked this better than Stalker (for which it seems to have much in common) but not because I understood the story any better but perhaps because I was more comfortable with the English themes and actors. It held my interest for most of the running time but I still feel slighted because of the lack of clear storytelling.
This movie tries to emulate Tarkovsky's "Stalker", but beyond being visually striking it just fails. The pace is excruciatingly slow, and ultimately its plot doesn't possess enough substance to serve as a vehicle for its thematic aspirations. If you're on the fence I would honestly advise someone to skip this movie.