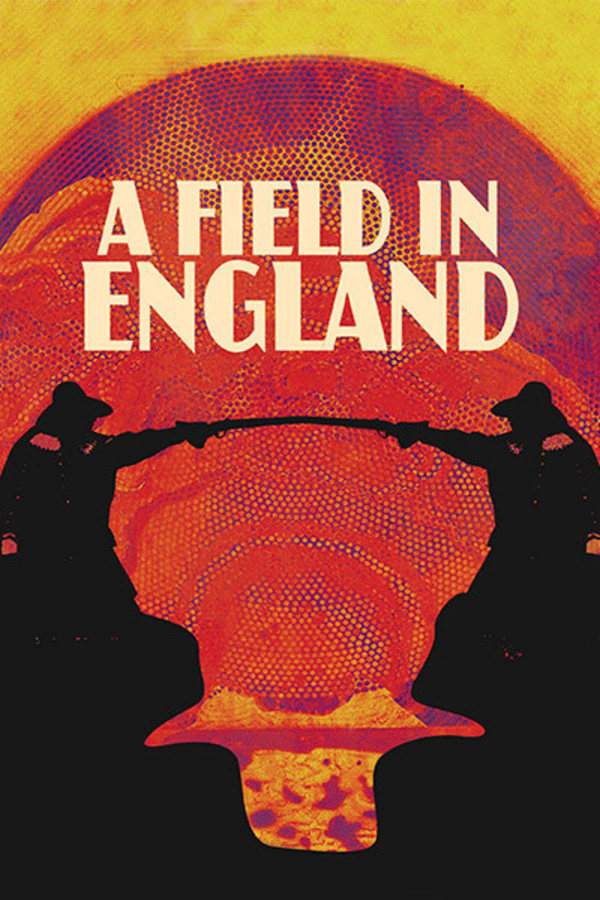 A Field in England
Directed by Ben Wheatley
England: 1648 AD. A small group of deserters flee from a raging battle through an overgrown field. They are captured by two men: O'Neil and Cutler. O'Neil (Michael Smiley), an alchemist, forces the group to aid him in his search to find a hidden treasure that he believes is buried in the field. Crossing a vast mushroom circle, which provides their first meal, the group quickly descend into a chaos of arguments, fighting and paranoia, and they slowly become victim to the terrifying energies trapped inside the field. A FIELD IN ENGLAND is a psychedelic trip into magic and madness from Ben Wheatley – award-winning director of KILL LIST and SIGHTSEERS.
A group of English Civil War soldiers are captured by an alchemist and fall victim to violent and nightmarish forces.
Cast: Julian Barratt, Peter Ferdinando, Richard Glover, Reece Shearsmith, Michael Smiley
Member Reviews
This is a slow, cerebral one. Not for everyone, but a really solid piece of cinema.
Not really a horror film, but very enjoyable overall. A few scenes took too long to finish, but otherwise it's an excellently executed psychedelic experience.
Another Brit winner. Lots of familiar faces in this one. Starts out straightforward enough (lots of laughs, too), and then goes dark and weird. Still a great atmospheric ride.
The acting, visuals, style, and dialogue make up for what is largely an incomprehensible plot for me. I really dig the director's work and look forward to revisiting this movie again in the future.
As George W. said after Trump's inauguration: "That was some weird shit."