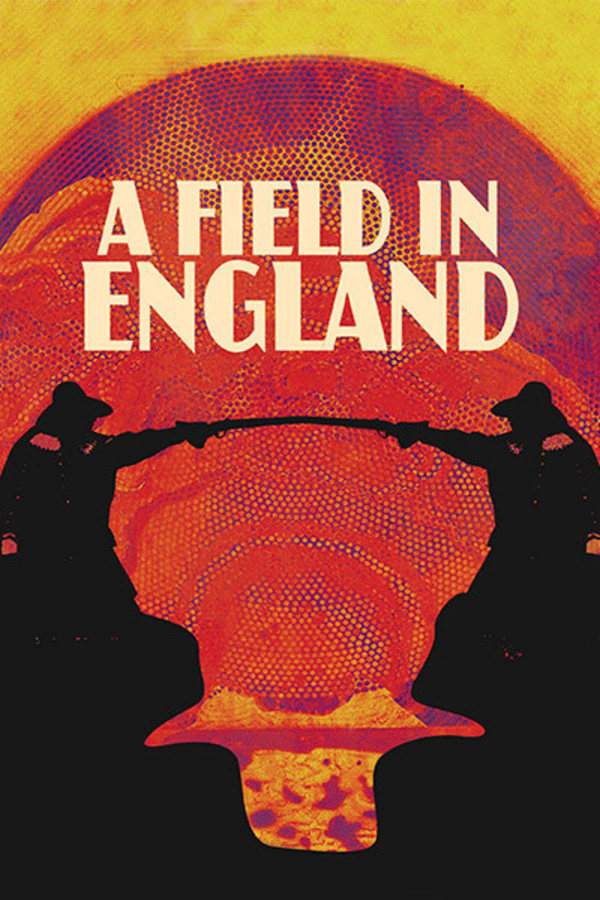 A Field in England
Directed by Ben Wheatley
England: 1648 AD. A small group of deserters flee from a raging battle through an overgrown field. They are captured by two men: O'Neil and Cutler. O'Neil (Michael Smiley), an alchemist, forces the group to aid him in his search to find a hidden treasure that he believes is buried in the field. Crossing a vast mushroom circle, which provides their first meal, the group quickly descend into a chaos of arguments, fighting and paranoia, and they slowly become victim to the terrifying energies trapped inside the field. A FIELD IN ENGLAND is a psychedelic trip into magic and madness from Ben Wheatley – award-winning director of KILL LIST and SIGHTSEERS.
A group of English Civil War soldiers are captured by an alchemist and fall victim to violent and nightmarish forces.
Cast: Julian Barratt, Peter Ferdinando, Richard Glover, Reece Shearsmith, Michael Smiley
Member Reviews
Weird AF. Beautifully shot & acted, just wished it made a lick of sense. A real mess of a plot. Watch while stoned.
Weird AF. Shot beautifully & well acted but ultimately a real mess of a movie that could have been great if story wasn't so incoherent. Watch while high for optimal enjoyment
Succeeds at creating a unique atmosphere and does pretty well at balancing tones of goofy, sad, cryptic/spooky. There are some genuinely interesting ideas going on within this movie, as well as some very visually intriguing sequences, and for the most part, they are all executed really well. The story falls somewhat short with a muddied psychedelic ending but overall it's a well acted, well shot, and fairly interesting movie that's definitely worth at least one or two viewings.
Shot with real ingenuity and great performances, but ultimately very confusing.
It had a very interesting concept that didn't really go anywhere that ultimately made it very interesting. I will say that the saving grace of this movie is it's short run time.