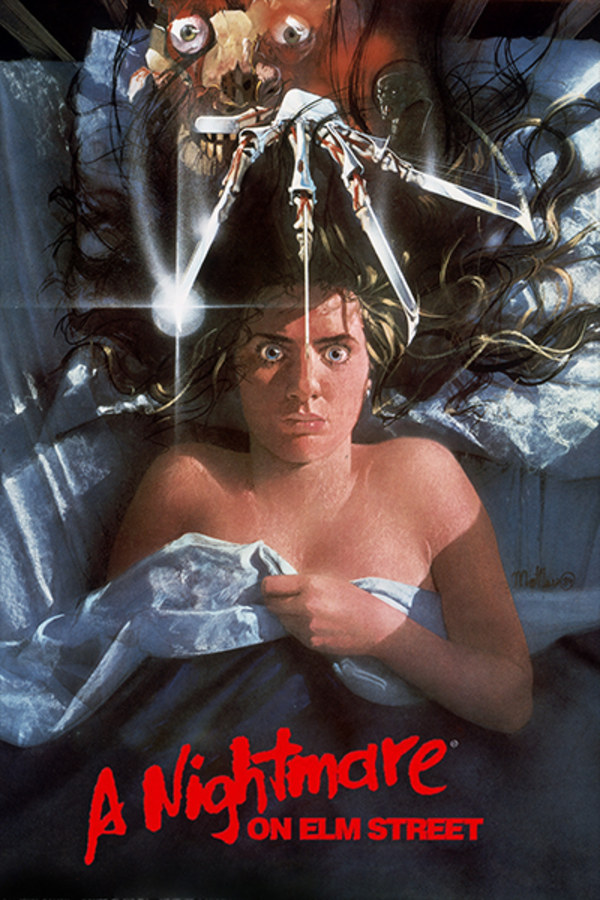 A Nightmare on Elm Street
Directed by Wes Craven
Can your nightmares be fatal? In this seminal slasher that launched a franchise, a hideously scarred pedophile who was murdered by a lynch mob returns years later in the terrifying nightmares of his killers' children ... And the dreaming teenagers are starting to die in their sleep.
In Wes Craven's seminal slasher, nightmares can be fatal.
Cast: John Saxon, Heather Langenkamp, Amanda Wyss, Johnny Depp, Robert Englund
Member Reviews
Horror 101. One of the best from back when Freddy was scary. The creepy atmosphere is so thick, you can cut it with a bladed glove.
Awesome movie from start to finish. It doesn't get old.
Nightmare on elm street is a classic.
my favorite horror movie of all time i own the DVD and VHS box set of this awesome franchise Robert England is a horror icon this movie will live on forever!!!!
A true horror classic and the pinnacle of Wes Craven's career in my opinion. Arguably more demented than 'The Hills Have Eyes'(and that's saying something).