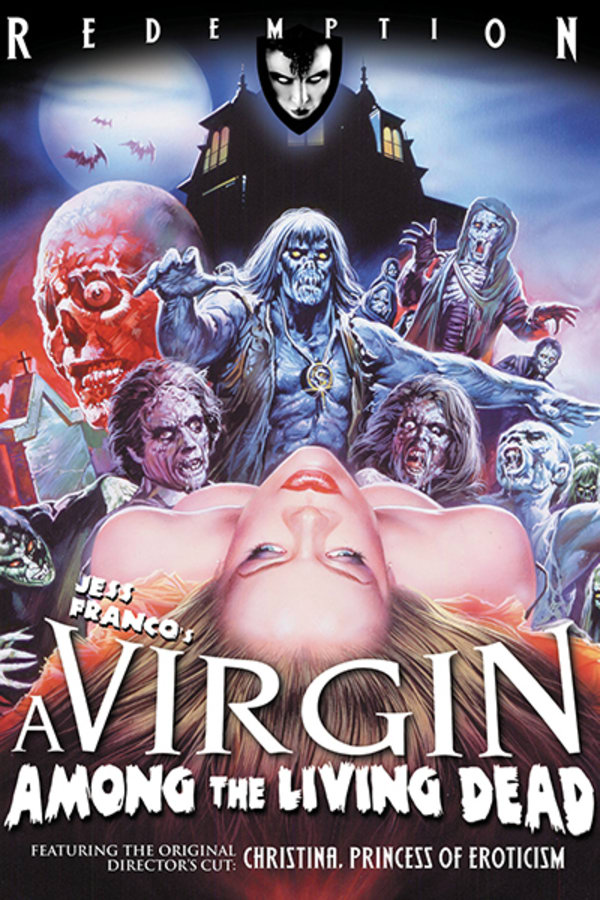 A Virgin Among the Living Dead
Directed by Jess Franco
A woman's first visit to her relatives turns into a surreal nightmare when she realizes that they're evil undead spirits. When Christina arrives at her late father's castle, she meets her very creepy kin. After ignoring a warning to escape, Christina is drawn into the bizarre erotic blood-drinking antics of her repulsive relations, who may have some equally messed-up plans for her. Jess Franco expert Stephen Thrower (from the band Coil) calls VIRGIN a "morbid and magical fever dream" whose surreal ending is one of the most "extraordinary in Franco's career."
A woman's first visit to her estranged relatives turns into a surreal nightmare.
Cast: Christina von Blanc, Britt Nichols, Rosa Palomar
Member Reviews
Interesting Euro-Sleaze from Jess Franco (Jesus Franco). This Erotic Horror film is a bit all over the place. First it seems like a ghost story, then possible vampirism, then cannibalism, then zombies, and finally witchcraft. It is not a bad film and it is beautifully shot. Just needed to stick with one of the genres.
awesome movie for lovers of Jess Franco, very cool, little slow but interesting, not my fav Franco film, but good, dream like states kind of tell story
Wait, you mean there was a story?
Okay so the acting was bad, the plot (was there one) was weak but true to all his other movies there was plenty of nudity. So I am giving it 3 skulls for the T and A.