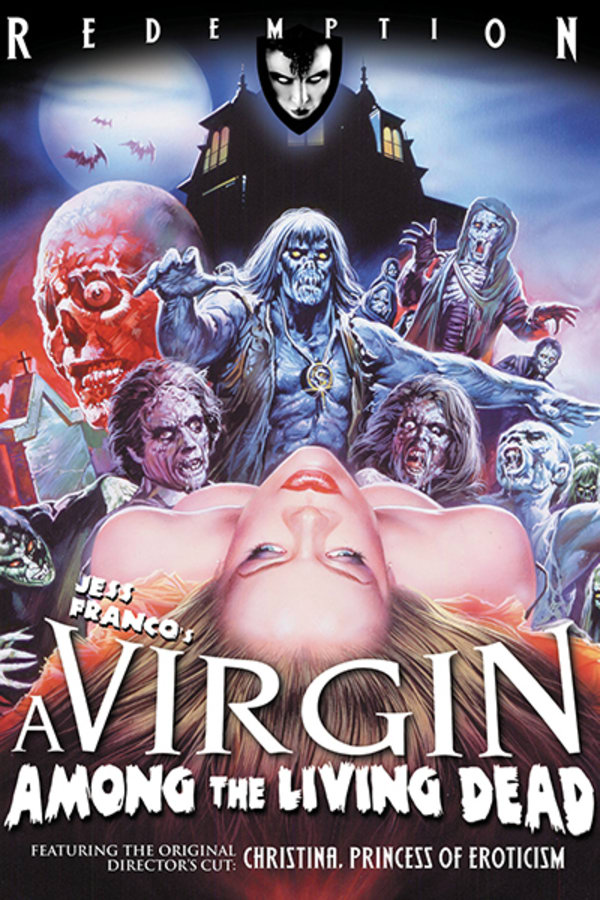 A Virgin Among the Living Dead
Directed by Jess Franco
A woman's first visit to her relatives turns into a surreal nightmare when she realizes that they're evil undead spirits. When Christina arrives at her late father's castle, she meets her very creepy kin. After ignoring a warning to escape, Christina is drawn into the bizarre erotic blood-drinking antics of her repulsive relations, who may have some equally messed-up plans for her. Jess Franco expert Stephen Thrower (from the band Coil) calls VIRGIN a "morbid and magical fever dream" whose surreal ending is one of the most "extraordinary in Franco's career."
A woman's first visit to her estranged relatives turns into a surreal nightmare.
Cast: Christina von Blanc, Britt Nichols, Rosa Palomar
Member Reviews
5 skulls if you are high as fuck like the people who made it. 1 skull if you are sober when you watched it like I was cause I watched it and went wtf did I just watch
When I would watch these 70's euro-horrors on late night TV with Elvira or some such, I always figured they didn't make sense because of the dubbing and having all the objectional material cut out. But I was wrong. You can add back in all the sleaze (aggressive nudity, sadism, and a rape scene to boot) and it still doesn't tell a coherent story. They get some beautiful visuals and the disjointed dream-like atmosphere can be unnerving I guess...but the longer it goes on the more likely you are to fall asleep than be scared.
Terrible movie don't waste your time
Interesting Euro-Sleaze from Jess Franco (Jesus Franco). This Erotic Horror film is a bit all over the place. First it seems like a ghost story, then possible vampirism, then cannibalism, then zombies, and finally witchcraft. It is not a bad film and it is beautifully shot. Just needed to stick with one of the genres.
awesome movie for lovers of Jess Franco, very cool, little slow but interesting, not my fav Franco film, but good, dream like states kind of tell story