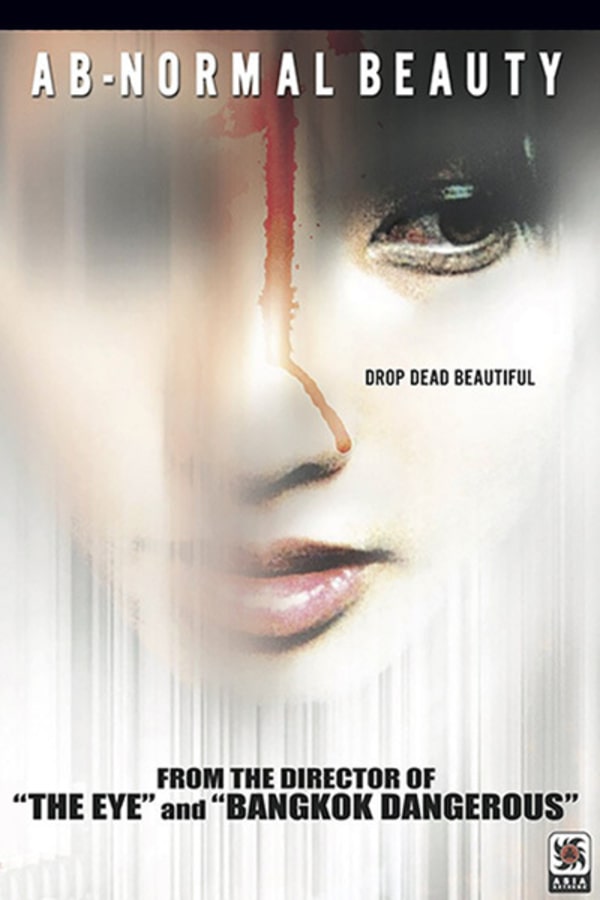 Ab-Normal Beauty
Directed by Oxide Chun Pang
An art student becomes obsessed with photographing gruesome scenes of death in this twisted thriller from Shudder's favorite Hong Kong horror siblings, the Pang Brothers. After witnessing a messy accident. Jiney (Race Wong) stops taking pretty pictures. Instead she spends her days photographing dead animals and other repellant sights. But Jiney's strange fixation soon attracts the attention of a sadistic serial killer, who sends her some of his own wicked work for inspiration. Will she become his next subject? Or will he unlock the reason for her devotion to death?
A beautiful and talented photography student witnesses a gruesome car accident but instead of being horrified she finds herself aroused.
Cast: Race Wong, Rosanne Wong, Anson Leung
Member Reviews
Definitely was not my cup of tea. Till the middle of the movie I thought the chic needed some strong ass med's and a very qualified psychiatrist. But it kind of switched up towards the end. I guess it was okay..
The first half is enjoyable mystery then the second half turned into cliche torture
What starts off as a somewhat slow exploration of trauma and obsessive thinking really revs up the horror element in the last 30 minutes. Glad I stuck with it.
This movie was as entertaining as watching *insert cliche here*. More of a drama over a horror. Skip it.
Score was way over the top, story meanders a bit.. Worth watching I guess I mean idk man