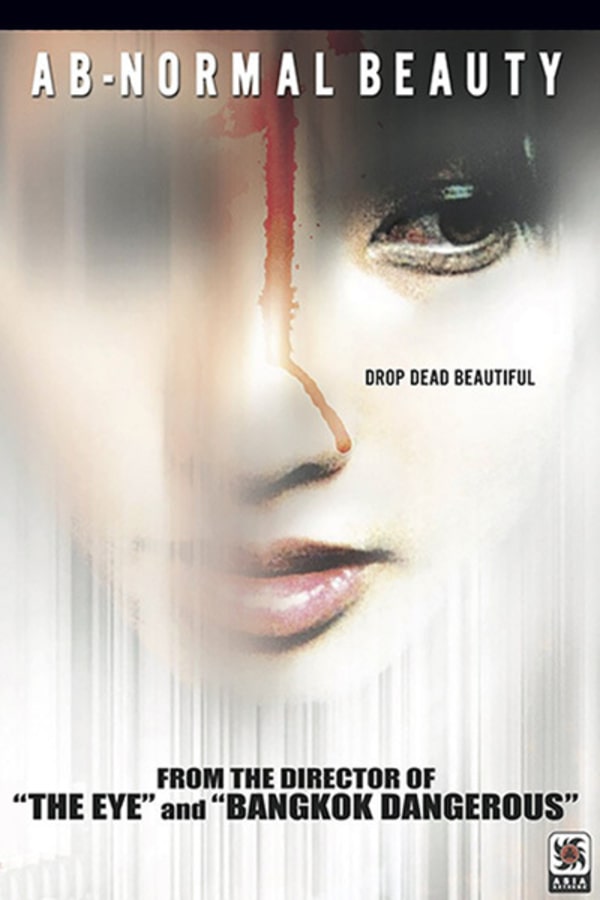 Ab-Normal Beauty
Directed by Oxide Chun Pang
An art student becomes obsessed with photographing gruesome scenes of death in this twisted thriller from Shudder's favorite Hong Kong horror siblings, the Pang Brothers. After witnessing a messy accident. Jiney (Race Wong) stops taking pretty pictures. Instead she spends her days photographing dead animals and other repellant sights. But Jiney's strange fixation soon attracts the attention of a sadistic serial killer, who sends her some of his own wicked work for inspiration. Will she become his next subject? Or will he unlock the reason for her devotion to death?
A beautiful and talented photography student witnesses a gruesome car accident but instead of being horrified she finds herself aroused.
Cast: Race Wong, Rosanne Wong, Anson Leung
Member Reviews
Great film - definitely worth a watch
I liked it, the music (or should I say the suspense sounds) was a bit to extra. But the overall movie was pretty damn good. Ya know the Asians do it better.😎👍🏾👏🏾🙌🏾✌🏾💓
Ah, the brothers Pang.. yes, i know this is just Oxide in the director's chair, but the results are pretty much the same: tryna-be-stylish look, horrid nineties score, and an ending to make you go Wow, that is some lazy writing.