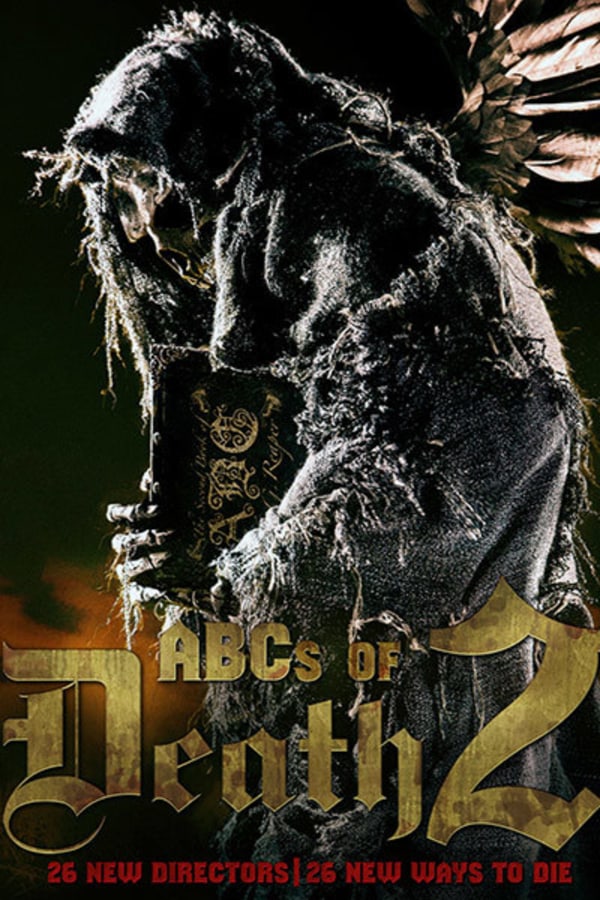 ABCs of Death 2
Directed by Various Directors
Twenty-six new directors. Twenty-six new ways to die. ABC's OF DEATH 2 is the follow-up to the most ambitious anthology film ever conceived, with productions spanning from Nigeria to UK to Brazil and everywhere in between. It features segments directed by over two dozen of the world's leading talents in contemporary genre film, including E.L. Katz, Rodney Ascher, Kristina Buozyte and Vincenzo Natali. The film is comprised of twenty-six individual chapters, each helmed by a different director assigned a letter of the alphabet.
Twenty-six new directors. Twenty-six new ways to die.
Cast: Martina García, Beatrice Dalle, Laurence R. Harvey
Member Reviews
I saw this a few years ago, but only watched part of it. I just went through and it was pretty good. Like a sketch show, there is a little hit and miss. Definitely more good than bad though.
Now that was Fantastic ,, a must See ,,,,,, OH NO --- I JUST HEARD THAT [ STAN LEE ] HAS JUST DIED , FUCK ME , GOD please give his FAMILY a HEAVENLY HUG ... And thanks for my CHILD-HOOD [ STAN ] I miss you already ,,,
Some are great (Z is one of the best horror shorts ever made), some are not, and some are utterly unwatchable. It's an ABCs of Death movie - what were you expecting?
Not as good as first one, but still awsome.
Good movie. Worth watching.