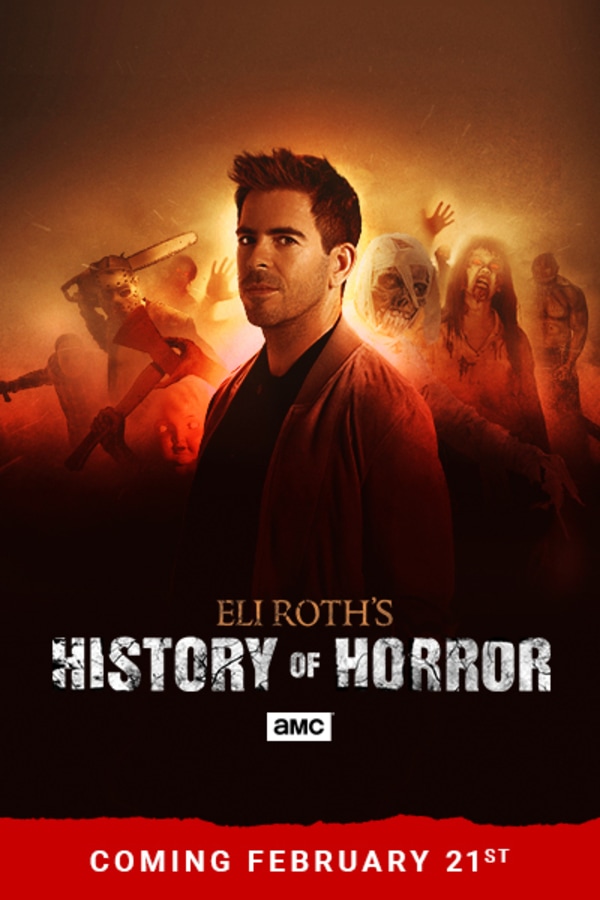 AMC Visionaries: Eli Roth's History of Horror - Coming February 21
Directed by Eli Roth
Coming February 21. Award-winning horror film director, writer, producer and actor Eli Roth brings together the masters of horror - the storytellers and stars who define the genre - to explore its biggest themes and reveal the inspirations and struggles behind its past and present. Each one-hour episode will take viewers on a chilling exploration of how horror has evolved through the years and examine the genre's impact on society as well as delving into how horror maintains its fan base and why audiences are addicted to fear. Interviewees include Stephen King, Quentin Tarantino, Linda Blair and many others.
Coming February 21
Cast: Eli Roth, Greg Nicotero, Stephen King, Rob Zombie, Jordan Peele
Member Reviews
Watched this on Halloween 2018 on AMC. Will definitely watch again. A thorough and insightful history of the genre.
Watched this when it aired and enjoyed it immensely--recommend to any horror fan (and if you're not a fan, what are you doing here?)
Probably one of the most in depth and extensive documentaries on the genre!
Amazing. Every episode is filled with backstory on how types of horror came to be without getting repitive or boring. The guests that were on between actors, authors, directors, writers, and more were very entertaining and it was interesting to hear their takes on different films and different types of horror.
Excellent. Seen it on AMC.So good will see them all again.