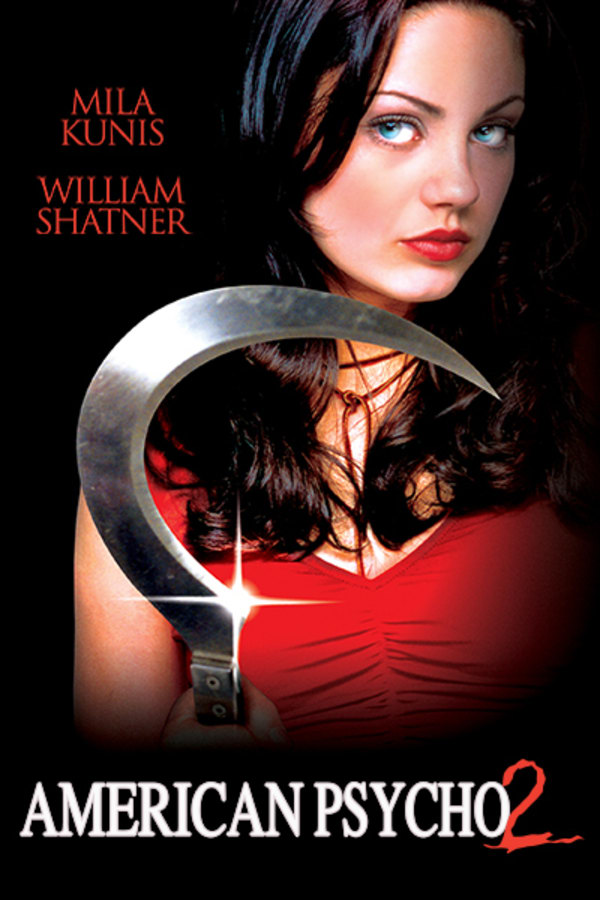 American Psycho 2
Directed by Morgan J. Freeman
In this sort-of sequel to the Christian Bale classic, an aspiring criminologist with dreams of joining the FBI kills anyone who stands in the way of her success. Fascinated with murder ever since watching Patrick Bateman butcher her babysitter, Rachael (Mila Kunis) is determined to impress her professor (William Shatner) and become his assistant, but her classmates have strong credentials too. So Rachael goes on a killing spree, which catches the attention of the school shrink. But he's no match for this American Psych-ette, who'll stop at nothing to make her mark...
An aspiring criminologist (Mila Kunis) kills anyone who stands in the way of her success.
Cast: Mila Kunis, Geraint Wyn Davies, William Shatner
Member Reviews
I saw this when it first came out and absolutely love Mila Kunis. Great to see her in a different role than usual. Sexy and deadly 😍!
it was a very good movie and in my honest opinion very well put together
I am usually pretty critical of sequels but not so much this one. I enjoyed it immensely and the characters were decently drawn. Not as good as the first but definitely entertaining for an hour or so.