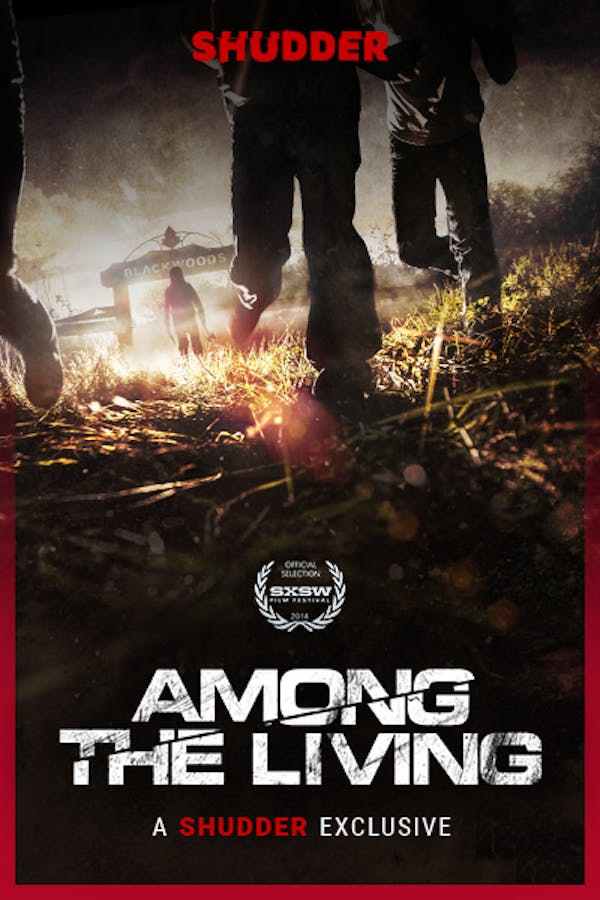 Among the Living
Directed by Alexandre Bustillo, Julien Maury
In the grisly third feature from Alexandre Bustillo and Julien Maury (the duo behind French carnage breakout INSIDE), three boys skip school to wander around an abandoned film studio. Bad move. The trio soon stumble upon a horrific vision: a woman in chains being dragged by a man in a clown mask. Evil Bozo catches a glimpse of the boys, who try to run away. But, before they can escape, they see something hidden for years - which they were not meant to see. That night someone breaks into their homes, seeking to eliminate them…one after another. A SHUDDER EXCLUSIVE. Contains violence and gore.
Youngsters, Victor, Dan and Tom skip school and stumble upon a horrific vision.
Cast: Anne Marivin, Theo Fernandez, Francis Renaud
Member Reviews
i enjoyed it. some real scary scenes and tense moments in there. the plot isn't anything amazing but it's well done for what it is.
I liked it. A couple twists to an old story.
There was 1 good killing. but have to do a whole lot of waiting for. id say its good but it doest make a whole lot of sense. Subtitiles so its a decent watch.
A poignant coming-of-age film that explores the touching relationship between 3 budding sociopaths and various other repugnant and/or one-dimensional morons... Witness the zany misadventures (and the pointless deaths) that ensue as our 3 rapscallions skip out early on the last day of school to explore the old Blackwoods Studio lot. Known alternatively as, "I Dare You To Care: The Movie".
just didn't do it for me. nothing bad.. nice budget, good effects, alright story. just middle of the road for me.