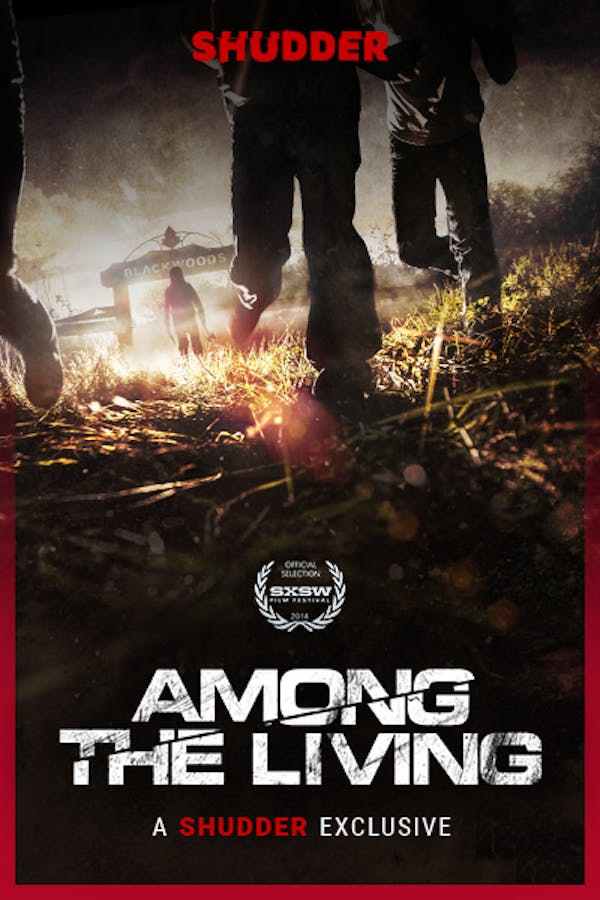 Among the Living
Directed by Alexandre Bustillo, Julien Maury
In the grisly third feature from Alexandre Bustillo and Julien Maury (the duo behind French carnage breakout INSIDE), three boys skip school to wander around an abandoned film studio. Bad move. The trio soon stumble upon a horrific vision: a woman in chains being dragged by a man in a clown mask. Evil Bozo catches a glimpse of the boys, who try to run away. But, before they can escape, they see something hidden for years - which they were not meant to see. That night someone breaks into their homes, seeking to eliminate them…one after another. A SHUDDER EXCLUSIVE. Contains violence and gore.
Youngsters, Victor, Dan and Tom skip school and stumble upon a horrific vision.
Cast: Anne Marivin, Theo Fernandez, Francis Renaud
Member Reviews
to the J OFF below me who said they couldn't finish the movie.. seriously ? i'd love to know what horror you find good, or ones you did finish. This was a solid movie from start to finish. Had vibes off jeepers creepers and texas chainsaw massacre 2003. Movie looks nice, atmosphere felt good, actors and actresses did their parts well. people who couldn't finish this are the ones who probably say they had a thrill watching the house that jack built, hereditary, It 17, or It chapter 2 despite those being over an hour + longer than this. finally i love the title. being a metal head i love the name being the same as the legendary Anthrax record among the living.
stupid movie... couldn't even finish it
Very bold and bonkers French movie. Ultraviolent & gleefully malicious. Recommended!
8/10. There are no words to describe how insane this movie is. All they needed to do was remove a lot of the excess backstory. Creepy as fuck. Highly recommended.