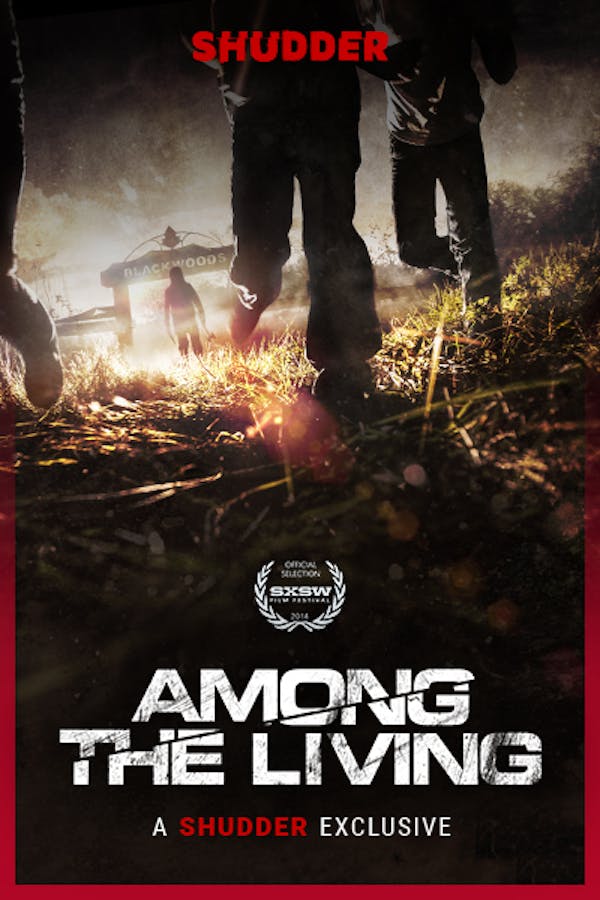 Among the Living
Directed by Alexandre Bustillo, Julien Maury
In the grisly third feature from Alexandre Bustillo and Julien Maury (the duo behind French carnage breakout INSIDE), three boys skip school to wander around an abandoned film studio. Bad move. The trio soon stumble upon a horrific vision: a woman in chains being dragged by a man in a clown mask. Evil Bozo catches a glimpse of the boys, who try to run away. But, before they can escape, they see something hidden for years - which they were not meant to see. That night someone breaks into their homes, seeking to eliminate them…one after another. A SHUDDER EXCLUSIVE. Contains violence and gore.
Youngsters, Victor, Dan and Tom skip school and stumble upon a horrific vision.
Cast: Anne Marivin, Theo Fernandez, Francis Renaud
Member Reviews
Easily in my top 3 foreign horror films. The "bad guy" is a true monster among these little kids. Stay off those movie lots, kids!
Had the babysitter's titty out for what reason? Oh, horror movies! 😂😂😥 In all seriousness I'm actually enjoying the movie. Sometimes it felt like an 80's slasher & sometimes it felt like a creature feature! I also loved the horror it chose to show. Cut aways for the villian's kills but they showed the horror and gore of the abusive father and the villians father in the beginning. Found that interesting. I love horror movies where the "normal" people are just as scary and shitty as the villian.
A massive letdown from the directors of the incredible "Inside"
It was good, well acted, though the subtitles were not always accurate which was a bit excruciating. It kind of feels like Goonies crossed with the old IT and Dream Catcher, the premise is fairly unoriginal and it leaves you wanting a backstory as well as a sequal, which you know you'll never get. Its a good movie worth watching, but understand there are WAY better movies. Check out "Sympathy for Mr. Vengeance" and "Oldboy" if you haven't already, and "Train to Busan." Those are the best foreign films I've seen on Shudder.