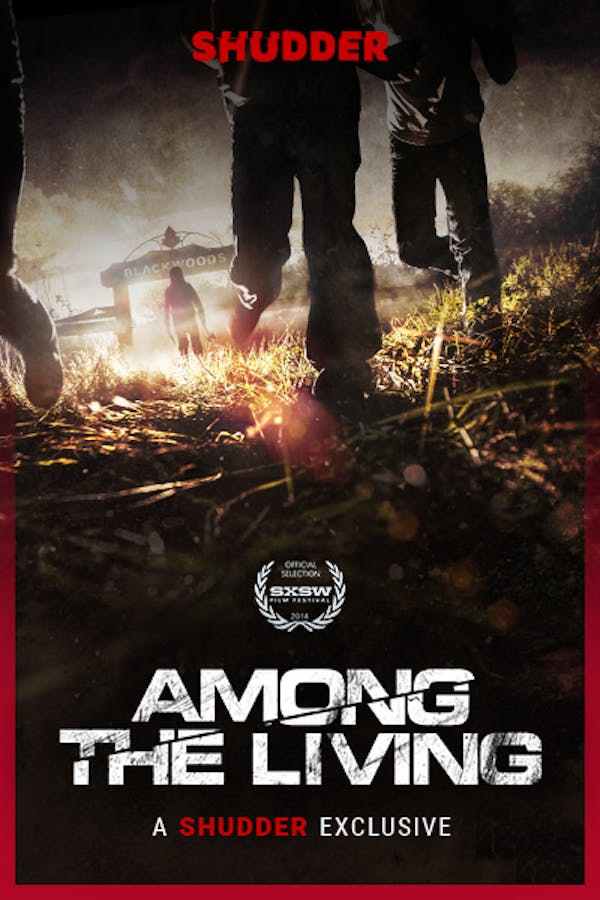 Among the Living
Directed by Alexandre Bustillo, Julien Maury
In the grisly third feature from Alexandre Bustillo and Julien Maury (the duo behind French carnage breakout INSIDE), three boys skip school to wander around an abandoned film studio. Bad move. The trio soon stumble upon a horrific vision: a woman in chains being dragged by a man in a clown mask. Evil Bozo catches a glimpse of the boys, who try to run away. But, before they can escape, they see something hidden for years - which they were not meant to see. That night someone breaks into their homes, seeking to eliminate them…one after another. A SHUDDER EXCLUSIVE. Contains violence and gore.
Youngsters, Victor, Dan and Tom skip school and stumble upon a horrific vision.
Cast: Anne Marivin, Theo Fernandez, Francis Renaud
Member Reviews
Not bad but not particularly noteworthy either.
Nope. Has everything you think you want out of a horror movie: cinematography, score, sound, good actors, a creepy pale humanoid thing... and then everyone involved proceeds to stack up what must be a record number of "Why would you do thats". Kevin Williamson would be rolling around in his grave. Well made garbage.
Man, this is solid flick. It's a shame it took so long for many fans of Bustillo & Maury in the USA to get the chance to see it. Thank you SHUDDER! ...& this isn't "Inside", because "Inside" is "Inside". This is "Among The Living", & it's a damn good horror flick. Solid atmosphere. Creepy antagonists. Brutal Violence (despite a few off-camera kills). The story was just enough to keep me interested, and never dragged down the pace of the film by trying to explain minutia in the storyline. It was a quick, weird, & violent ride of a film, & to me, that's top shelf horror. "Livide" is another underappreciated film by the French duo that hasn't been properly released to fans in The States. Instead, we got the unfortunate "Leatherface", which never quite works. Their other 3 films are all solid additions for the horror genre, though.
A neatly and originally plotted slasher - but not much else.
This is from the same people that made Inside. Based on that, I wanted to watch it. What I got was a lot of off-screen violence and a goofy antagonist. It's not bad, just not nearly as good as Inside.