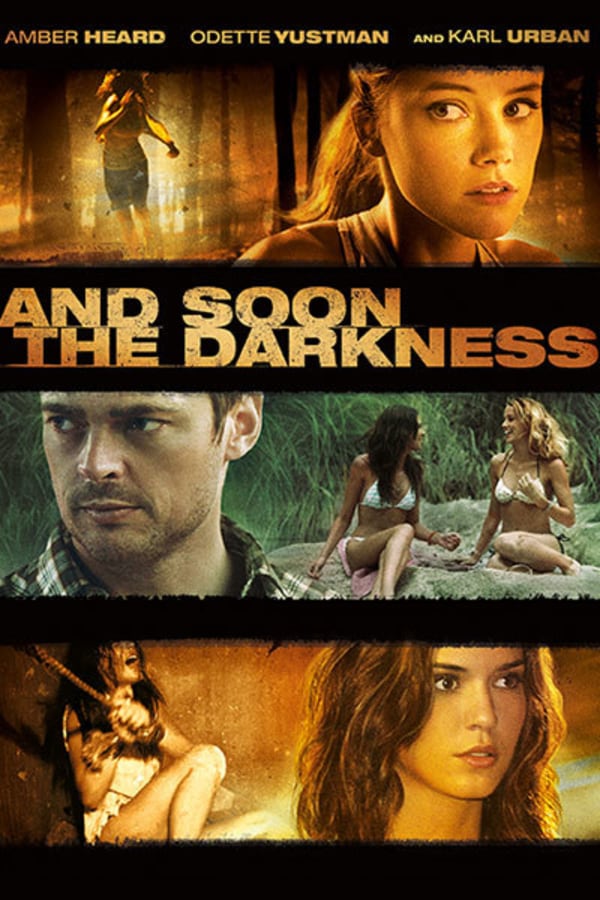 And Soon The Darkness
Directed by Marcos Efron
Stephanie (Amber Heard of ZOMBIELAND, PINEAPPLE EXPRESS) and Ellie's (Odette Yustman of CLOVERFIELD) vacation to an exotic village in Argentina is a perfect 'girl's getaway' to bask in the sun, shop, and flirt with the handsome locals. After a long night of bar-hopping, the girls get into an argument, and Stephanie heads out alone in the morning to cool off. But when she returns, Ellie has disappeared. Finding signs of a struggle, Stephanie fears the worst, and turns to the police for help. But the local authorities have their hands full already - with a string of unsolved kidnappings of young female tourists.
Two vacationing friends find themselves seperated in a town with a history of unsolved kidnappings.
Cast: Amber Heard, Odette Annable, Karl Urban
Member Reviews
Meh. Not a horror film. It's also been done before. Nothing new
I think the movie is great. It shows what really happens in this world.
I wouldn't even put this in "Horror" genre, it's a Suspense film at best. Okay in the first 10 seconds you think it's going to be horror with its Texas chainsaw massacre scenery, the heavy breathing by the scared female tied up. But, what starts out as a good set up quickly turns into a movie showcasing two hot 20 year olds. and