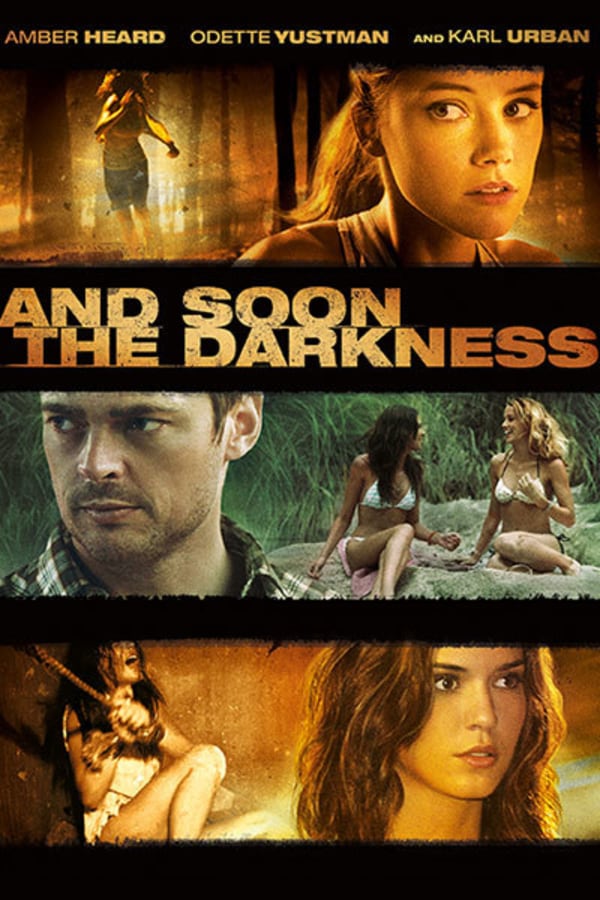 And Soon The Darkness
Directed by Marcos Efron
Stephanie (Amber Heard of ZOMBIELAND, PINEAPPLE EXPRESS) and Ellie's (Odette Yustman of CLOVERFIELD) vacation to an exotic village in Argentina is a perfect 'girl's getaway' to bask in the sun, shop, and flirt with the handsome locals. After a long night of bar-hopping, the girls get into an argument, and Stephanie heads out alone in the morning to cool off. But when she returns, Ellie has disappeared. Finding signs of a struggle, Stephanie fears the worst, and turns to the police for help. But the local authorities have their hands full already - with a string of unsolved kidnappings of young female tourists.
Two vacationing friends find themselves seperated in a town with a history of unsolved kidnappings.
Cast: Amber Heard, Odette Annable, Karl Urban
Member Reviews
Oh Karl, why could you just not be the total hero. This could have been way more tense.
It was fine. It's not a must-see but it kept the tension up. The acting Came and went a bit. I don't regret seeing it. Worth a watch.
Boring crap. Two big names do not make a good movie. The only aspect was the buildup. Everything about this felt shallow.
Watchable... a bit predictable. Kind of a dull story but some good acting from Urban & Heard pumped some life into it.