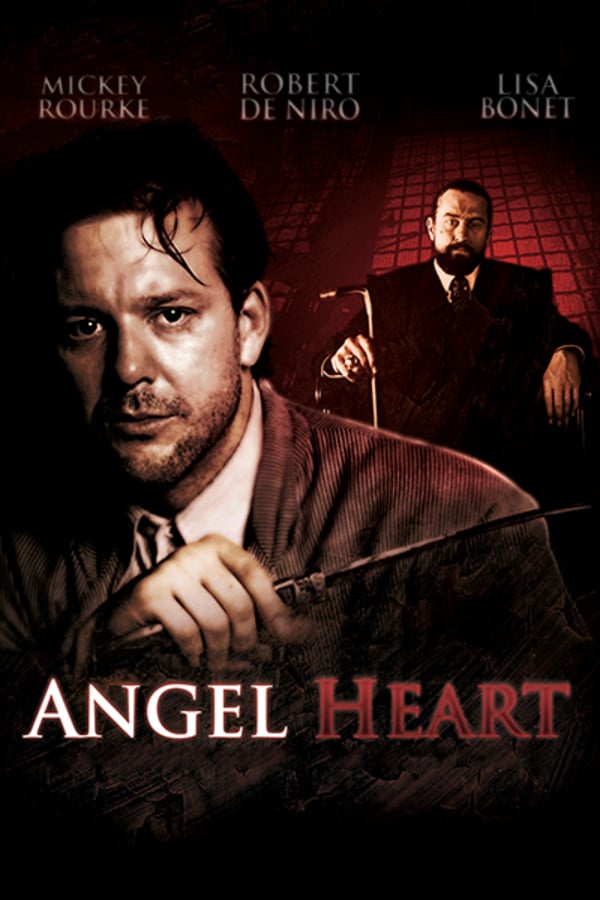 Angel Heart
Directed by Alan Parker
An unemployed detective accepts a job: to find a former singer who disappeared 10 years ago without paying a debt. From the streets of Harlem to voodoo ceremonies in New Orleans, his investigation quickly takes an unexpected turn.
A detective's search for a missing singer quickly takes an unexpected turn.
Cast: Mickey Rourke, Robert De Niro, Lisa Bonet
Member Reviews
This movie has aged well and is underrated. It's a film noir style with lots of atmosphere and is well shot. Some of the supporting actors are a bit over the top and it sometimes veers toward camp, but Mickey Rourke's performance is great and Charlotte Rampling and Lisa Bonet also deliver. This one is definitely a must-see if you haven't and a revisit if you have. Some of the imagery has stayed with me since my first time seeing it and it did not disappoint all these years later.
Great movie. Love the plot twist at the end
No idea how I've missed this one for so long. Brill.