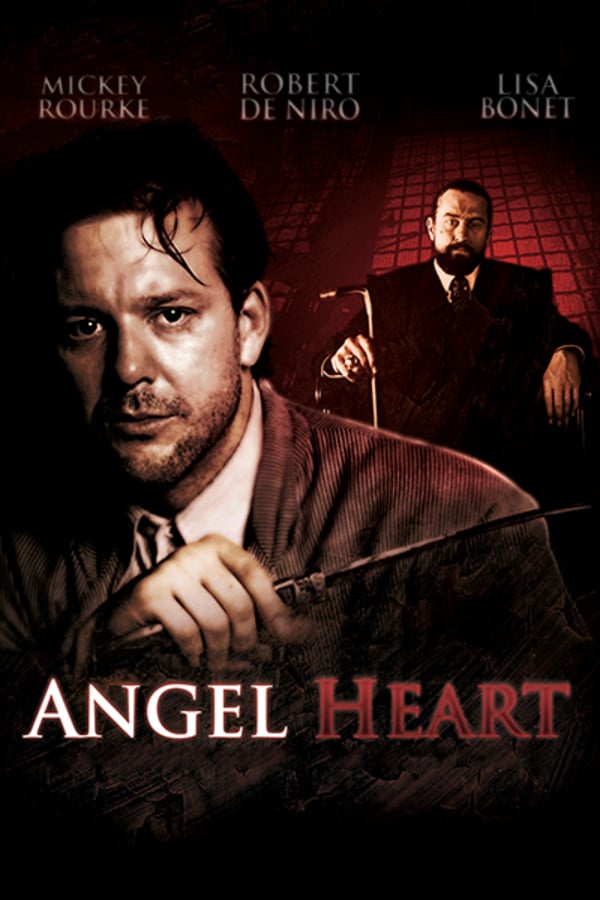 Angel Heart
Directed by Alan Parker
An unemployed detective accepts a job: to find a former singer who disappeared 10 years ago without paying a debt. From the streets of Harlem to voodoo ceremonies in New Orleans, his investigation quickly takes an unexpected turn.
A detective's search for a missing singer quickly takes an unexpected turn.
Cast: Mickey Rourke, Robert De Niro, Lisa Bonet
Member Reviews
very moody, lots of saxophone, keeps you guessing until a twisted ending leaves the viewer aghast
I only saw this once as a kid, but from what I remember, I didn't like it at all.
I don't know if this is a remaster but, if it isn't, the picture quality is amazing for a 30+ year old movie. The scenes of the religious ceremonies were excellent in that creepy-religious-fanatic sort of way, but without trying to discredit any of them. Plus, only Robert De Niro can make peeling an egg ominous.
A genuine modern Oedipus! Tragedy and hubris and trying to one-up the powers that be. A-grade descent into doom.
I was late to the party on this movie and I enjoyed it. Well worth watching.