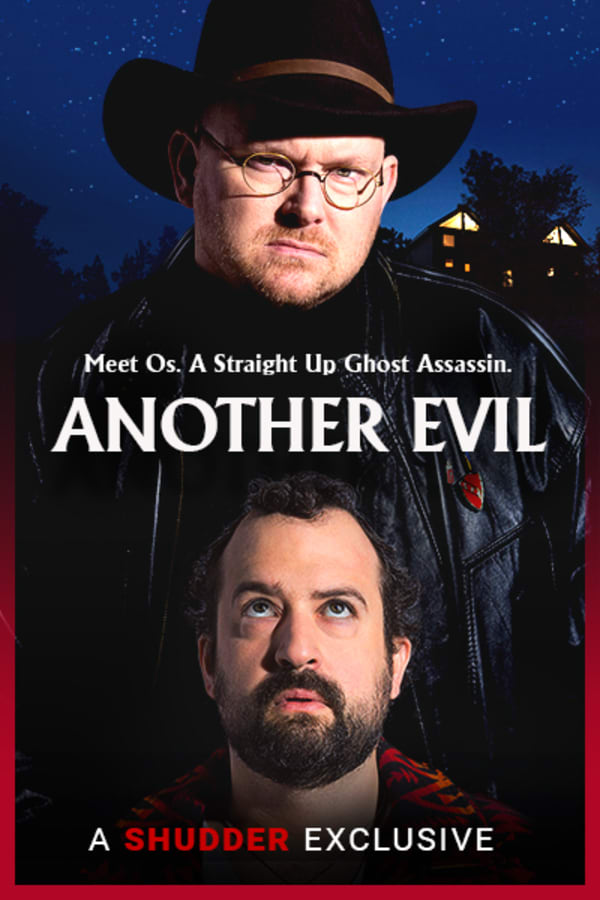 Another Evil
Directed by Carson D. Mell
After glimpsing a ghost in his family's vacation home, Dan seeks out an exorcist to evict the supernatural squatters. His first hire (Dan Bakkedahl, "Veep") suggests a BEETLEJUICE-style co-habitation, but Dan wants the ghosts gone for good. When he meets industrial-grade exorcist Os, who promises to do the job right, it seems like a match made in heaven. But Dan soon realizes that ridding the home of evil – or his odd new ghost hunter friend – won't be as simple as it seems. Carson Mell's clever horror comedy combines WHAT ABOUT BOB? and THE EXORCIST with hilarious results. A SHUDDER EXCLUSIVE
In this haunted horror-comedy, a man hires a very odd ghost hunter to rid his home of spirits.
Cast: Dan Bakkedahl, Beck DeRobertis, Dax Flame, Jennifer Irwin
Member Reviews
I'd say this was more Creep meets the Conjuring. It was funny at the right times and scary/disturbing at others. The ending could've been a little better imo but I still liked it. And who wouldn't want to see a deranged Colin Robinson? I'd like to think this is what he was doing before he realized he was an energy vampire lol.
It was definitely original with great acting. Other than that I cannot recommend.
Ok...that guy is freaking nuts. Fun show.
weird, creepy, and entertaining. If you're a fan of Creep, this is along the same vein. Be ready for that last 20 minutes.