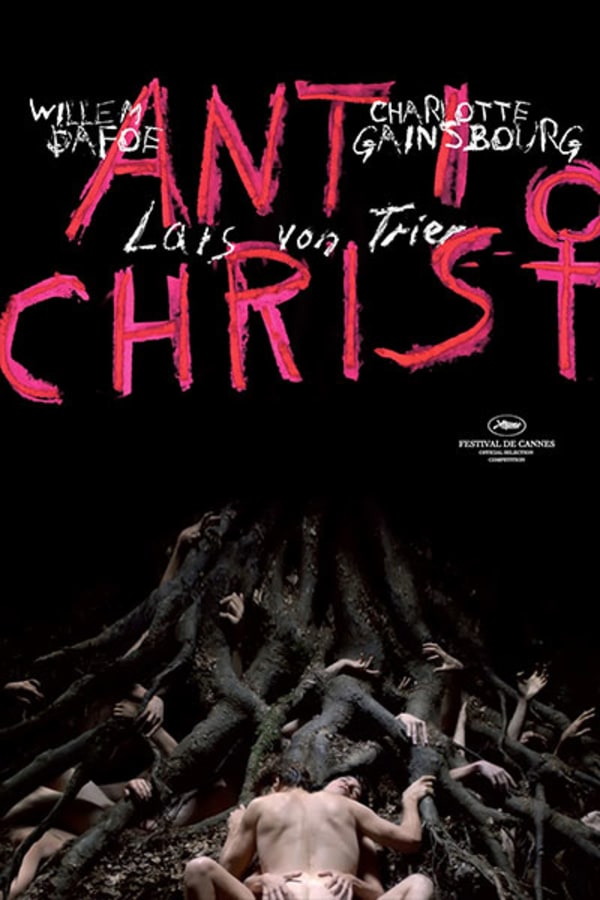 Antichrist
Directed by Lars von Trier
A husband must deal with his wife's dangerous behavior after the death of their son in Danish provocateur Lars Von Trier's notoriously gruesome arthouse shocker. After their son falls out a window while they're having sex, a man (Willem Dafoe) and his wife (Charlotte Gainsbourg) retreat to their rural cabin. But something strange is in the air, and soon Gainsbourg's obsession with evil women puts her husband's life - and body parts - at risk. Audience members at film festivals experienced panic attacks and vomiting during two particularly sickening scenes.
A man must deal with his wife's dangerous behavior after the death of their son.
Cast: Willem Dafoe, Charlotte Gainsbourg
Member Reviews
What is up with movies with chapters?
Everything about this film is great, very well executed. The acting was on point.
Sooooo slowwwwww. It's beautiful but that's about it. It was seriously weird, not really disturbing, just weird.
It took me a few tries to get through this the first time. I would shut it off and then have to continue. I'm glad I did and I'm glad I watched it more than once. This story is phenomenal. It's truly a brilliant plot and the culmination is something you very rarely get in other films. This is one of those stories that lingers and stuck with me long after I watched. I couldn't escape the thoughts of it. Pay close attention. If you can manage to get through it it is truly a brilliant film that evokes so many emotions, albeit it not good ones.
beautiful visual and composition. twisted journey through a self-loathing mind. definetly not a movie for the easily disturbed and disgusted. i found myself looking away a few times even tho i'm not easily distrubed.