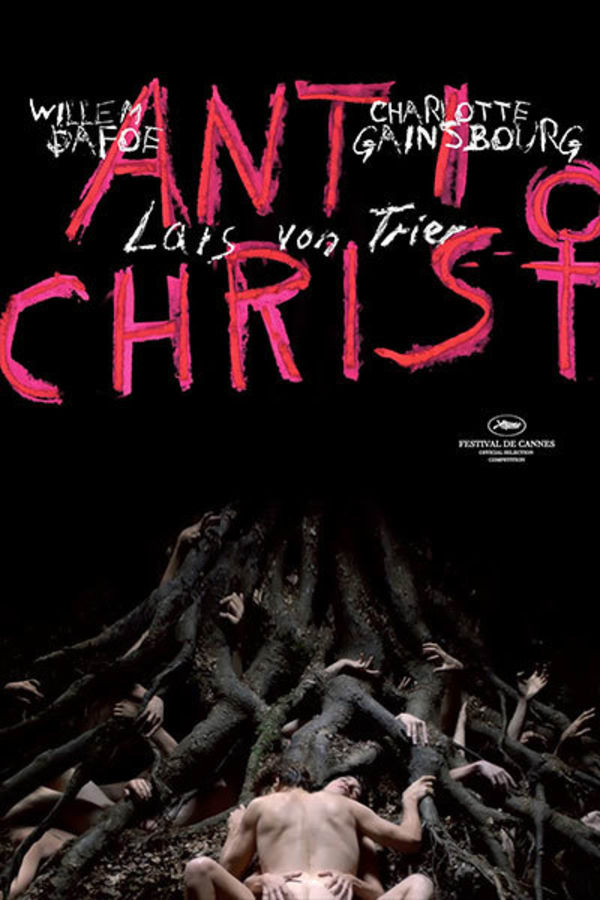 Antichrist
Directed by Lars von Trier
A husband must deal with his wife's dangerous behavior after the death of their son in Danish provocateur Lars Von Trier's notoriously gruesome arthouse shocker. After their son falls out a window while they're having sex, a man (Willem Dafoe) and his wife (Charlotte Gainsbourg) retreat to their rural cabin. But something strange is in the air, and soon Gainsbourg's obsession with evil women puts her husband's life - and body parts - at risk. Audience members at film festivals experienced panic attacks and vomiting during two particularly sickening scenes.
A man must deal with his wife's dangerous behavior after the death of their son.
Cast: Willem Dafoe, Charlotte Gainsbourg
Member Reviews
Beautiful and terrifying to watch.
Nature is Satan's church. Very true.
A grieving couple go to a cabin in the woods. I knew this one was going to have some let's say interesting imagery but holy cannoli there is some wild stuff going on here. Willem Dafoe and Charlotte Gainsbourg both give really strong performances in the lead roles, very daring performances from both of them. The plot is much easier to follow than Melancholia and if you can handle the harsher aspects of the story I think you will enjoy. That being said some of the imagery in this, especially at the very end, was too much and was very uncomfortable to watch. I've seen this referred to as a horror film and I don't agree, it's a drama but with some very jarring scenes. Not for the faint of heart but I enjoyed 7/10
Lar von Trier proves again that he can't make anything remotely enjoyable. Dafoe is wonderful, but isn't able to save this pretentious trash.
OH MY GOD ,,, That's all i can say ,,,, You be the Judge ,,,