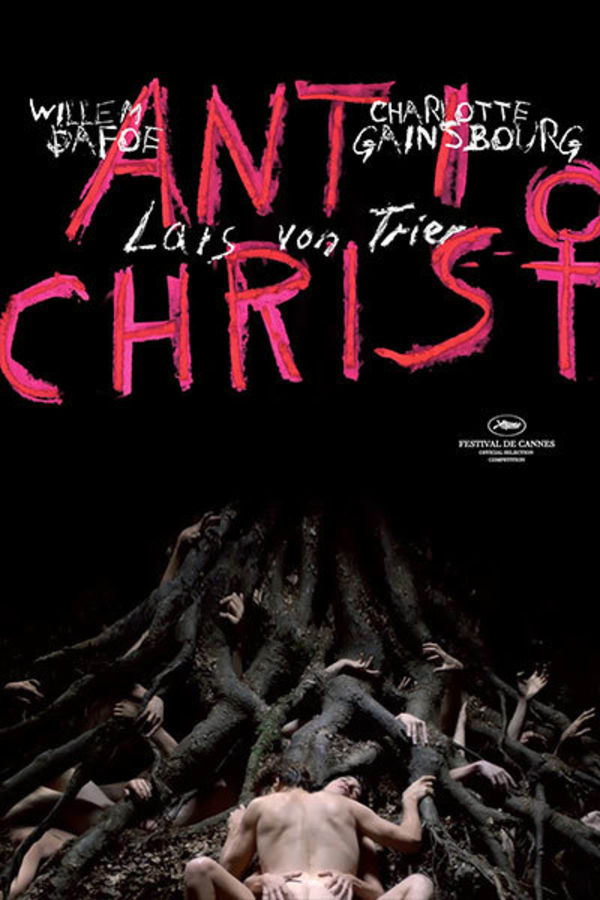 Antichrist
Directed by Lars von Trier
A husband must deal with his wife's dangerous behavior after the death of their son in Danish provocateur Lars Von Trier's notoriously gruesome arthouse shocker. After their son falls out a window while they're having sex, a man (Willem Dafoe) and his wife (Charlotte Gainsbourg) retreat to their rural cabin. But something strange is in the air, and soon Gainsbourg's obsession with evil women puts her husband's life - and body parts - at risk. Audience members at film festivals experienced panic attacks and vomiting during two particularly sickening scenes.
A man must deal with his wife's dangerous behavior after the death of their son.
Cast: Willem Dafoe, Charlotte Gainsbourg
Member Reviews
Why does this always say wrong country can not play? Please help me with this.
Meh. Slow pace. Not as "horrific" as some reviews would state. Defoe is as awesome as usual, and was the ONLY reason I watched this to the end.
There's a lot to wade through here, but if you're attentive and not squeamish it pays off. It's one of the rare films that dares to show you everything be it sensual or sadistic. This is not meant for passive viewing, and if you watch it intently you'll be treated to a fantastic take on control and gender roles.
SPOILERS**************************I dunno, something to do with women being evil or harsh like nature. She tormented her boy with the shoe thing, then you find out that she watched the boy climb the table and go out the window. Then she tries to kill her husband. All I got were vague ideas of what this movie was trying to say. Maybe it's too highbrow for me....meh.
I couldn't even finish the last scene, but Didn't have to. Generally I like movies that stick with me for a time after I watch them, and I know this will fit into that category, but for more intense reasons. This is such a dark story, and the scenes do not shy away from telling and showing this story in absolute complete realistic detail. The ones that always linger with me the most are the ones that are so real it's like they could be documentaries if I didn't know any better. I think I am going to have a love hate with this movie. I also think the director doesn't care how many people love or hate this...which is refreshing. Worth a watch if you can stomach it.