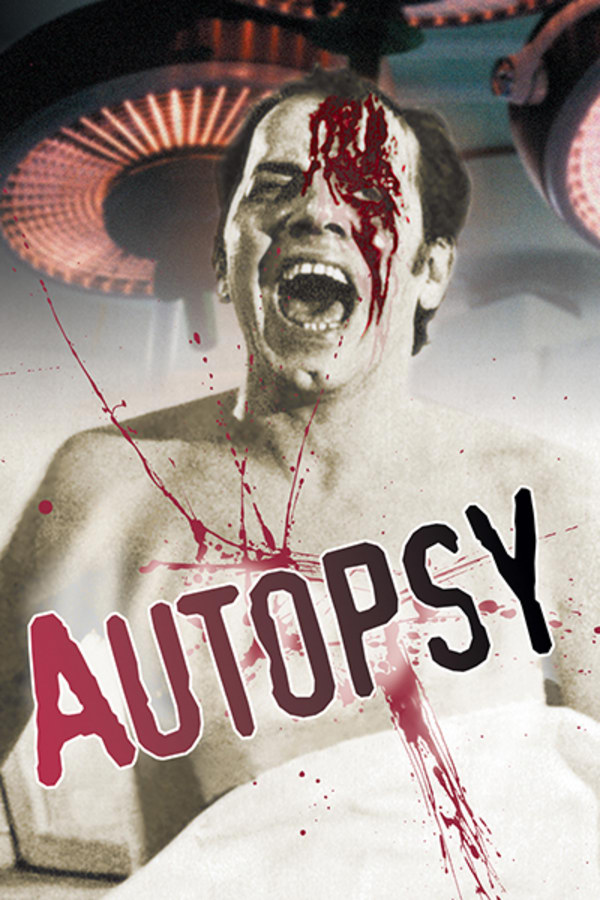 Autopsy
Directed by Armando Crispino
This lurid giallo stars Mimsy Farmer (FOUR FLIES ON GREY VELVET) as a morgue worker who begins investigating a series of suicides that she comes to suspect may actually be murders. Helping her with the case is a priest who's prone to violent outbursts. Could his short fuse be because his sister was a recent victim - or is he the man behind the crimes? The only thing certain in this fast-paced fright film is that nothing is certain. The opening suicide montage, followed by a horrific hallucination scene, sets the story off and running down a very dark path.
This lurid giallo follows a morgue worker investigating a series of suicides that may really be murders.
Cast: Mimsy Farmer, Barry Primus, Ray Lovelock
Member Reviews
You would figure based on how fast the first ten minutes go that this would be a quick and dirty giallo. But the reality is that this had no business being over 90 minutes, especially with how the mystery and plot go. How it all comes together doesn't work for me and the motive certainly didn't mesh with how the film begins. Add to that an inconsistent pace and you've got disappointment. I will say this though: the morgue scenes are not bad and there are a couple of scenes here and there that play well with the psychological aspect. However, I don't recommend watching this and would suggest finding a better movie.
Some groovy deaths... thin plot.
it was good kept me guessing the whole time. Alot of sexual harassment that you wouldnt see today...on screen atleast..
A pretty wild & wacky Giallo with Mimsy Farmer. I enjoyed it as I honestly never quite knew what would happen next. There's a lot to be said for that.