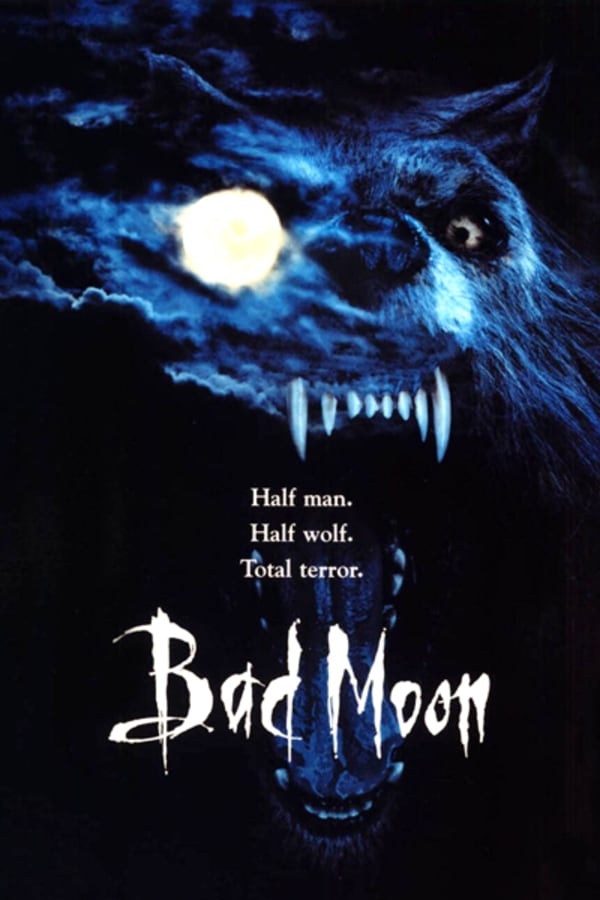 Bad Moon
Directed by Eric Red
After surviving a brutal attack by a mysterious creature in Nepal, Ted (Michael Paré) moves closer to family to recover. Too bad he's starting to realize the truth. Ted was attacked by a werewolf is helpless to stop his transformation.
Full, crescent, quarter... each is a Bad Moon for werewolf, Ted Harrison.
Cast: Michael Pare, Mason Gamble, Mariel Hemingway, Ken Pogue
Member Reviews
I thoroughly enjoyed this movie. Mariel Hemingway showed an acting range missing in most supporting roles. Thor, however, was a total badass. This movie made me want a dog.
I must say I enjoyed the movie, though outdated with todays CGI enhancemnts, and it was a bit predictable, somehow it slipped passed my radar and I had not seen this before. turely a classic.
One of my personal favorites, a good werewolf movie with solid production values, good acting, a really good looking werewolf and all around a fun B-movie.
Not scary but an okay movie. Thor, by far, is the star.