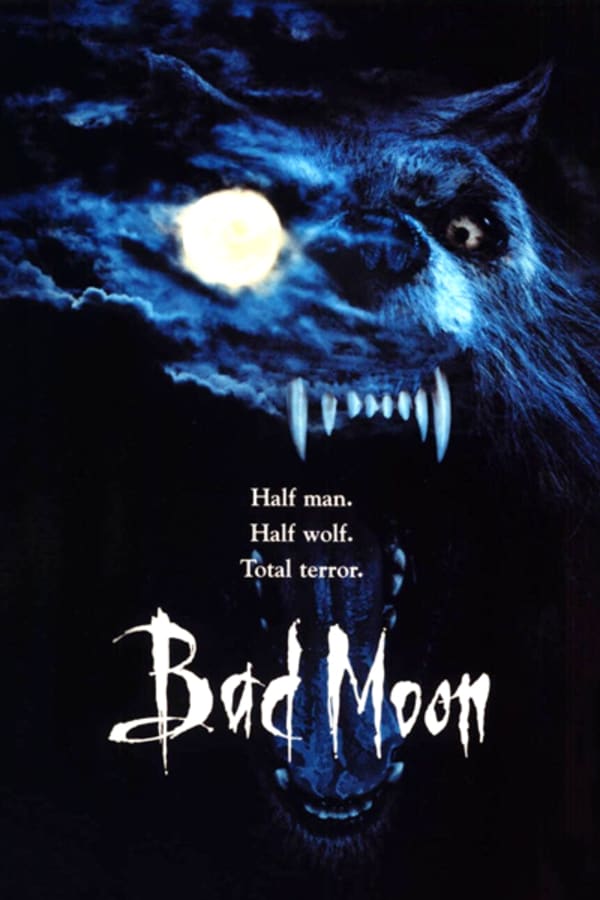 Bad Moon
Directed by Eric Red
After surviving a brutal attack by a mysterious creature in Nepal, Ted (Michael Paré) moves closer to family to recover. Too bad he's starting to realize the truth. Ted was attacked by a werewolf is helpless to stop his transformation.
Full, crescent, quarter... each is a Bad Moon for werewolf, Ted Harrison.
Cast: Michael Pare, Mason Gamble, Mariel Hemingway, Ken Pogue
Member Reviews
Dogs Freaking rule man! Also what a film. Good editing. Great pacing. The dialogue is less then good but it makes even more entertaining. I am a fan! Ruff dog part in the middle but it pays off.
good flic. not a B fated junker
Pretty cool 😎 movie. Had seen it twice. Gave it four skulls. See what you think.
Wow never seen it before. Very nice movie. Simple but truly well done. Recommended!
Tremendous movie, way better than i thought it would be. Thor is such a good Doggo 🥺♥️