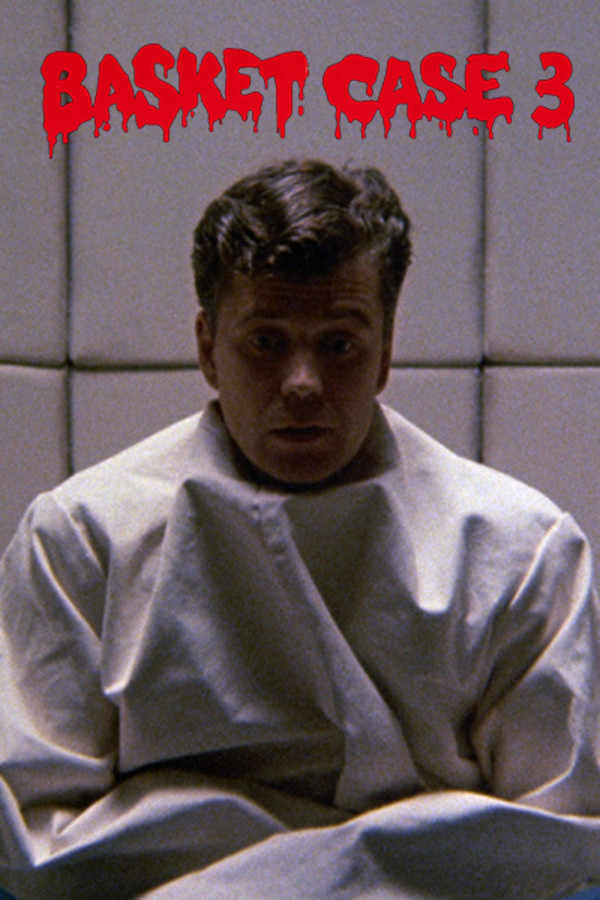 Basket Case 3
Directed by Frank Henenlotter
In the third instalment of the Basket case trilogy, Granny Ruth and her family of loveable freaks take a road trip to the deep south to visit a doctor tasked with delivering the babies of mutant Belial and his deformed girlfriend, Eve. When a redneck Sheriff decides to pursue the family of freaks, it's up to Belial to save the day and his family once again. Filmed alongside BASKET CASE 2, Frank Henenlotter's capper revisits Granny Ruth and her menagerie of freaks one final time to create a film even more outlandish than its predecessors.
Belial becomes a dad in Frank Henenlotter's deranged capper to the BASKET CASE trilogy
Cast: Kevin Hentenryck, Bradley Judy
Member Reviews
Great film but I thought it was more of a comedy done the first two
passengers free is not a very good film boring not as good as 1 and 2 that's what you get a life in the 80s and 90s
This sequel gives up any attempts to frighten its audience and settles for broad comedy. Belial is more of a sympathetic character. Don't watch it if you haven't seen the first two movies.
Brilliantly bonkers 3rd instalment!
Some cool effects but the first two are much better