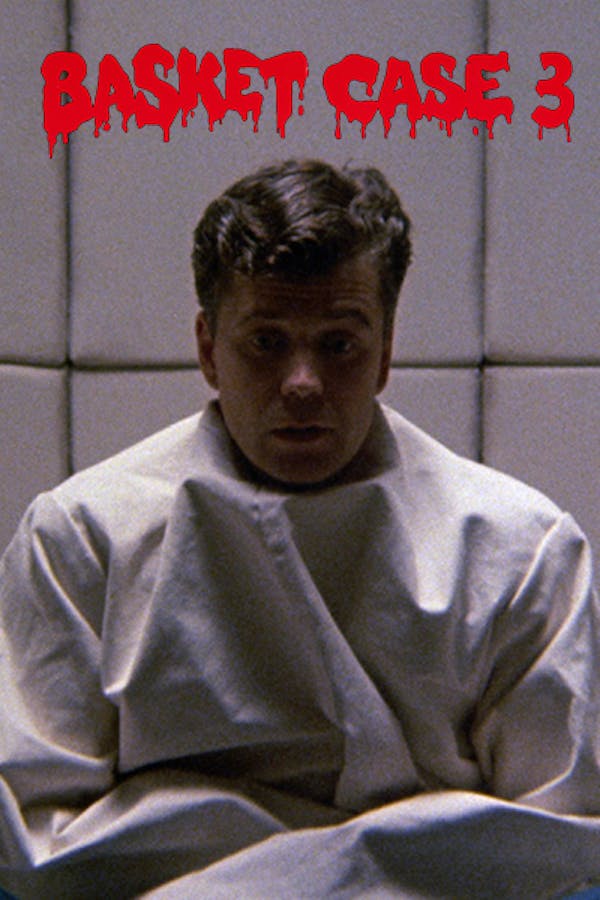 Basket Case 3
Directed by Frank Henenlotter
In the third instalment of the Basket case trilogy, Granny Ruth and her family of loveable freaks take a road trip to the deep south to visit a doctor tasked with delivering the babies of mutant Belial and his deformed girlfriend, Eve. When a redneck Sheriff decides to pursue the family of freaks, it's up to Belial to save the day and his family once again. Filmed alongside BASKET CASE 2, Frank Henenlotter's capper revisits Granny Ruth and her menagerie of freaks one final time to create a film even more outlandish than its predecessors.
Belial becomes a dad in Frank Henenlotter's deranged capper to the BASKET CASE trilogy
Cast: Kevin Hentenryck, Bradley Judy
Member Reviews
Has the be the weakest in the franchise, but still enjoyed it
great follow ups from the 1st one, briliantly done and funny, well worth watching....
Hilariously, utterly bonkers. If you enjoyed the first two, you'll probably like this one as well. They really did go out of their way to come up with the most ridiculous, gross and over-the-top concepts they could imagine.
Loved it! I love the entire basket case franchise! funny, creepy and original! I love classic horror
Great film but I thought it was more of a comedy done the first two