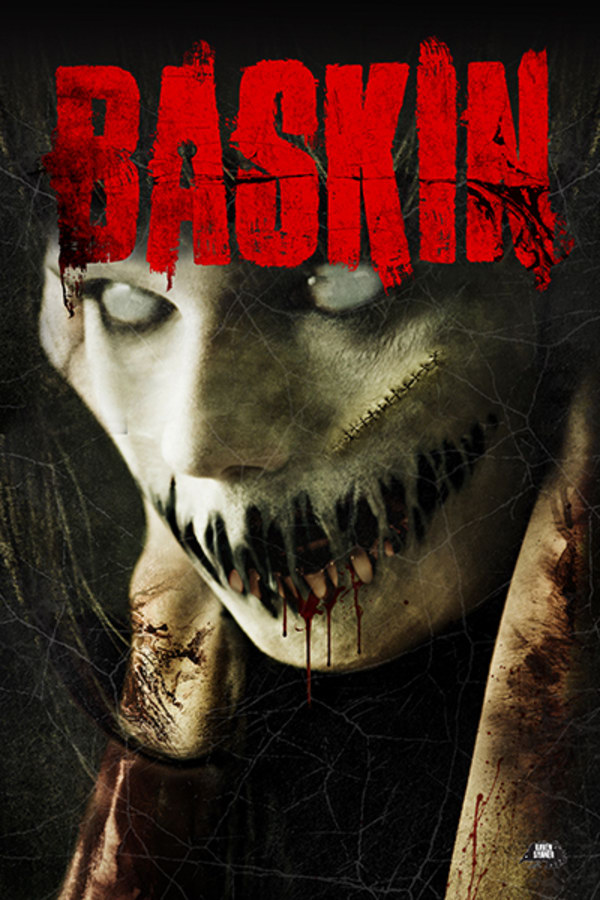 Baskin
Directed by Can Evrenol
In this surreal Turkish horror, a police squad answer a distress call from a strange local town and find themselves plunged into a living nightmare when they're captured by a cult and taken to an abandoned building. Navigating the labyrinthian nature of the building, the group seemingly descend further and further into the depths of hell. Originally a short from 2012, BASKIN was developed into a feature length film after it received rave reviews from the horror community. Notable for its nightmarish feel, BASKIN has been compared to the films of Lucio Fulci and the A NIGHTMARE ON ELM ST series.
A squad of unsuspecting cops goes through a trapdoor to Hell when they stumble upon a Black Mass in an abandoned building.
Cast: Mehmet Cerrahoglu, Gorkem Kasal, Ergun Kuyucu
Member Reviews
Slow 1st act building to a blood disgusting 3rd. The surreal gore of the finale is closer in comparison to the Hellraiser franchise than anything Elm St. related. This is not a flick for the squeamish (turned my stomach more than once).
gotta agree about the nightmare on elm street compare. not even close. 2nd time watching, looked away even more. very disturbing...
Excellent! There's an ending explained video on YouTube makes you appreciate the film more.
Nightmare on Elm Street is an inaccurate description of this flick. Some critics have drawn the comparison but outside of the theme of dreams and fetid gore, that's it. Baskin is disturbing on a whole different level. It's like a Bosch painting met Caligula in the backwoods bayous of Louisiana and had a bastard child. I'm definitely unsettled. Now, this a good thing when I say this, but see this film only once.
I liked the build up to the second half but the editing in the middle part was too fast and the ending didn't make sense. Unfortunate as it had potential