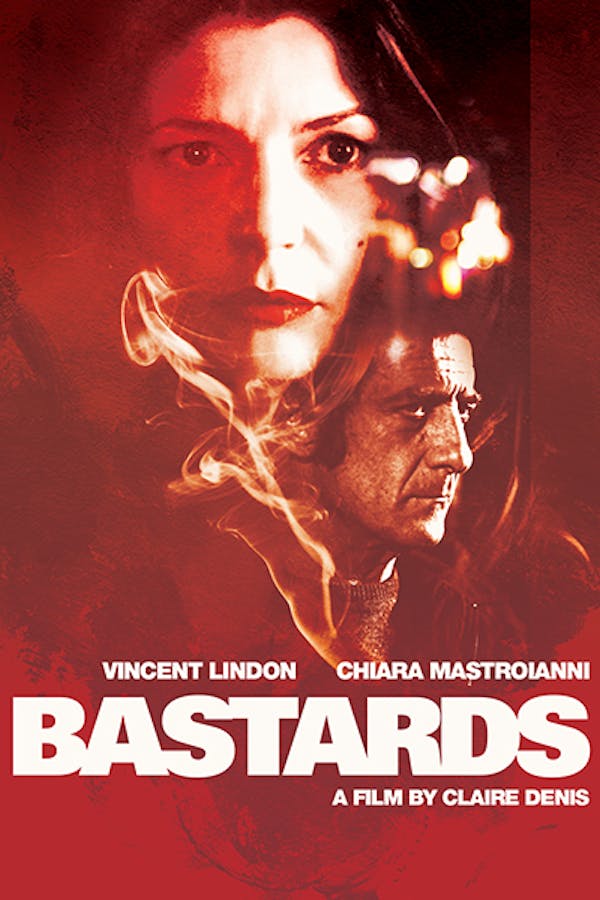 Bastards
Directed by Claire Denis
In this gripping thriller about money, sex and power, a ship captain returns to Paris to seek vengeance on the man suspected of causing his brother-in-law's suicide.
A gripping thriller about money, sex and power.
Cast: Vincent Lindon, Chiara Mastroianni, Julie Bataille, Michel Subor
Member Reviews
Just do not have the energy to review this move after suffering through it. Incredibly boring and slow, with nothing in the end to justify the task of sitting through this sloth of a movie.
This was just a dreadful slog to get through.
The best movies you feel strong strong emotions. Disgust, anger, or maybe injustice but the emotion that best characterizes this film is sleepy. It caused me to have an uncontrollable urge to close my eyes and not open them until the movie was over. Does that make this a good movie? I don't know I barely saw any of it.
Ok... so, again, I feel like it would be better if Shudder didn't try to mislead people into watching films. This is a Claire Denis French art film. Sure, it's full of nasty business, but in no world would this qualify as a "horror film" in the minds of most US fans of the genre. Fwiw, it's got all the Denis qualities you might expect: the cinematographer is good, the acting pretty decent, the woman are all very... French. That said, it's building up to a "shocking" ending that just isn't that shocking if you're not a bougie French cinephile. If that's your thing though, this is for you! Otherwise, check out Trouble Every Day, which is much closer to an actual horror film.
Needed a little more grease on this one