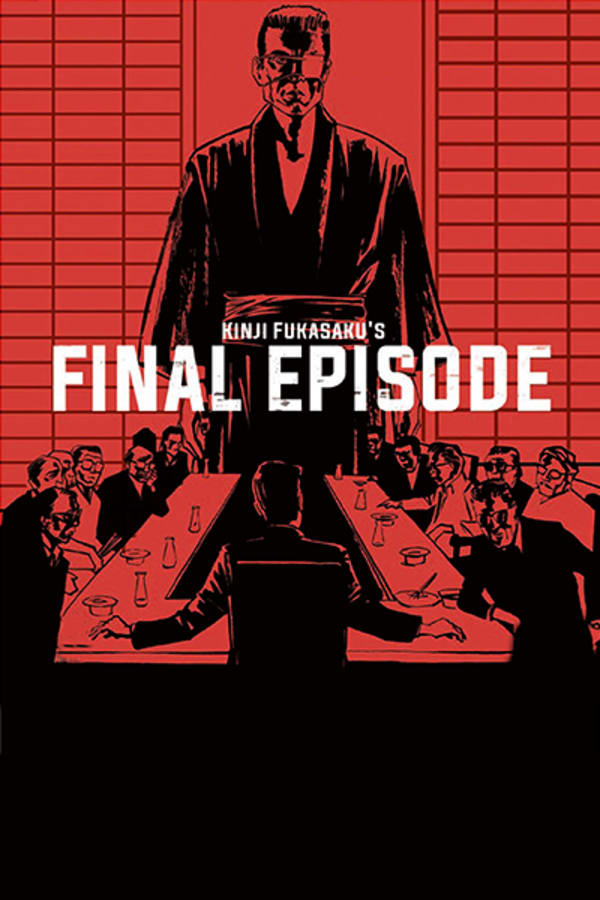 Battles Without Honor and Humanity: Final Episode
Directed by Kinji Fukasaku
1966. After a police crackdown, the gangs of Hiroshima and Kure have formed a massive, multi-family political and economic coalition called the Tensei Group, seeking a way forward into the 1970's as part of Japan's economic bubble. Shozo Hirono (Bunta Sugawara) finds himself increasingly alienated from this semi-legitimate form of corruption, particularly as acting Tensei Group chairman Matsumura (Kinya Kitaoji) tries to put the gangs on a new, more business-like path. But old habits die hard, and when rivalries surface once again, they bring with them the promise of more bloodshed. Contains strong language, violence and gore.
While Hirono is in prison, his rival Takeda turns his own crime organization into a political party, whose two executives stir up new tensions in their thirst for power.
Cast: Seizô Fukumoto, Nobuo Kaneko, Jô Shishido
Member Reviews
I felt this was the weakest of the films out of the five. Still an enjoyable watch, but I really wish there had more resolution for some of the characters than was given.
The concluding chapter in the yakuza power struggles. It's interesting in that the weariness of the constant fighting is on full display here. Throughout the series, violence has been portrayed in a very haphazard non-romantic way. Men just flailing all over and firing randomly. Fighting down in the gutters like animals. It helps drive home the senseless nature of these power grabs among different groups and loyalties.
The most atypical entry in the series for sure and still a pretty good movie, I loved the sad and pensive ending; there's a certain hopelessness and melancholy to it and it's definitely worth your time, but is unfortunately my least favourite. Sadly it overall feels weaker than the four previous fantastic movies...or maybe it was just the only natural conclusion to it all.
Great finale to the Battles Without Honour or Humanity series. Very cathartic in some instances and flashes of what would become so pivotal in Battle Royale
I dig the Yakuza flix. I'm all in!