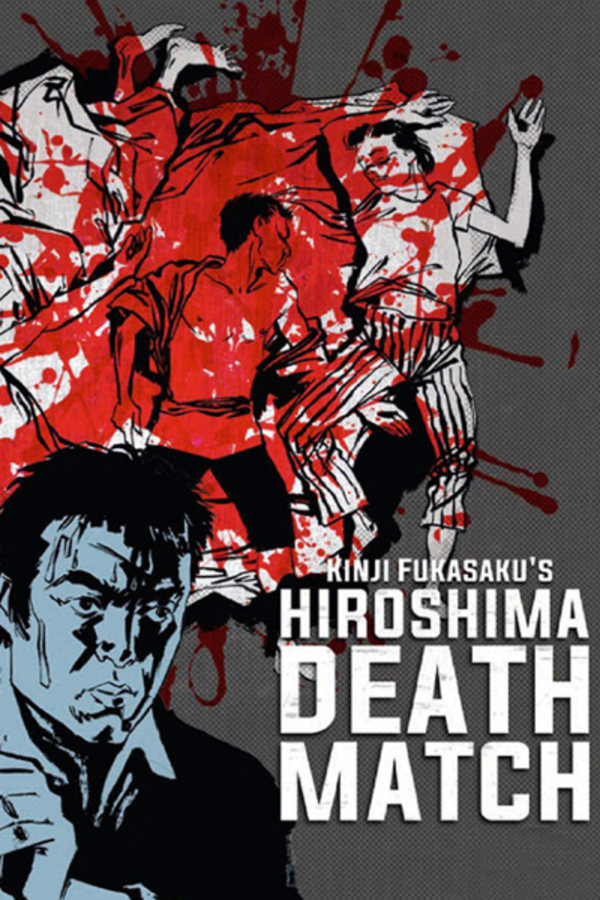 Battles Without Honor and Humanity: Hiroshima Death Match
Directed by Kinji Fukasaku
Hiroshima, 1950. Demobilized kamikaze pilot Shoji Yamanaka (Kinya Kitaoji) is released from prison and finds himself hungry and broke. Following a bust up with a local gang, he earns the psychotic wrath of local underboss Otomo (Chiba), but Yamanaka's suicidal impulses are soon put to good use as a hitman for another gang, befriending series hero Shozo Hirono in the process. Despite a budding but forbidden romance with the boss's niece (Kaji), Yamanaka's instability and recklessness soon begin to make him a dangerous liability. Contains strong language, violence and gore.
A young criminal joins a yakuza family to kill the gangsters who beat him up, but falls in love with his boss' widow niece, piling up enemies and corpses along his wayward way.
Cast: Bunta Sugawara, Shin'ichi Chiba, Meiko Kaji
Member Reviews
Strong sequel. I liked it more than the first one.
Continuation of the warring gang pictures but this time it has a fairly compelling love story. Shozo Hirono is back and the film picks up a bit when he's onscreen plus the Jim Jones looking psycho-leader of one gang is so over the top as to be entertaining.
It's not has raw as the first one. Still a enjoyable ride.
Violence,gore & a love story.
More episodic and character driven the the first installment. More like this please Shudder! If Arrow put it out I would like Shudder to have it!