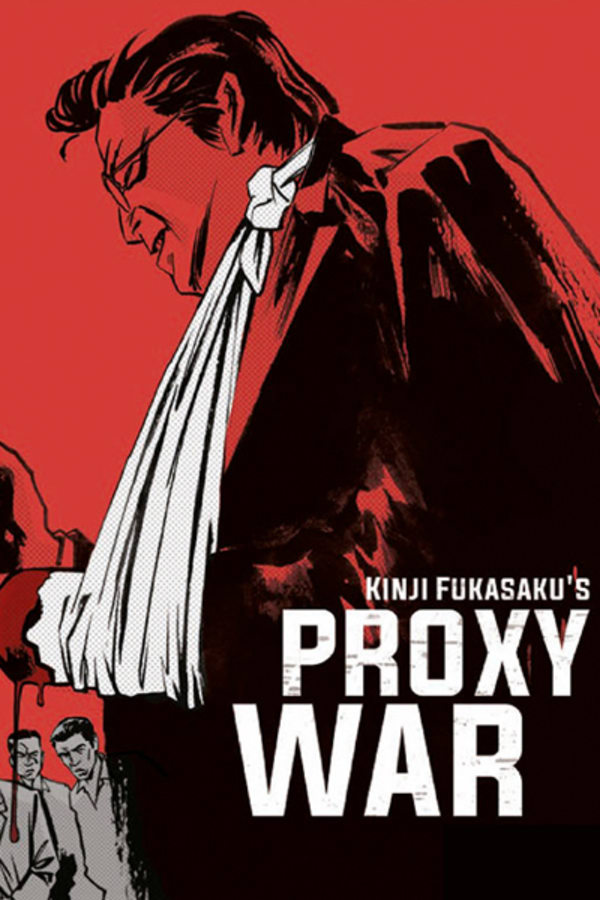 Battles Without Honor and Humanity: Proxy War
Directed by Kinji Fukasaku
1960. A power vacuum is formed within the Muraoka family when underboss Uchimoto (Takeshi Kato) refuses to avenge the assassination of a superior. With the help of series hero Shozo Hirono (Bunta Sugawara), Uchimoto pledges loyalty to the powerful Akashi gang, but is soon expelled from the Muraoka for the act. Meanwhile, Akashi rivals the Shinwa Group form their own pact with Muraoka, and the enmity between the two gangs threatens to erupt into bloody violence across all of western Japan. Contains strong language, violence and gore.
Yakuza boss Shozo Hirono must choose his alliances carefully as the local gangster family affiliations prove themselves to be wildly unstable, causing gang conflicts to slowly escalate.
Cast: Bunta Sugawara, Akira Kobayashi, Tsunehiko Watase
Member Reviews
FIRST! These movies are dope!