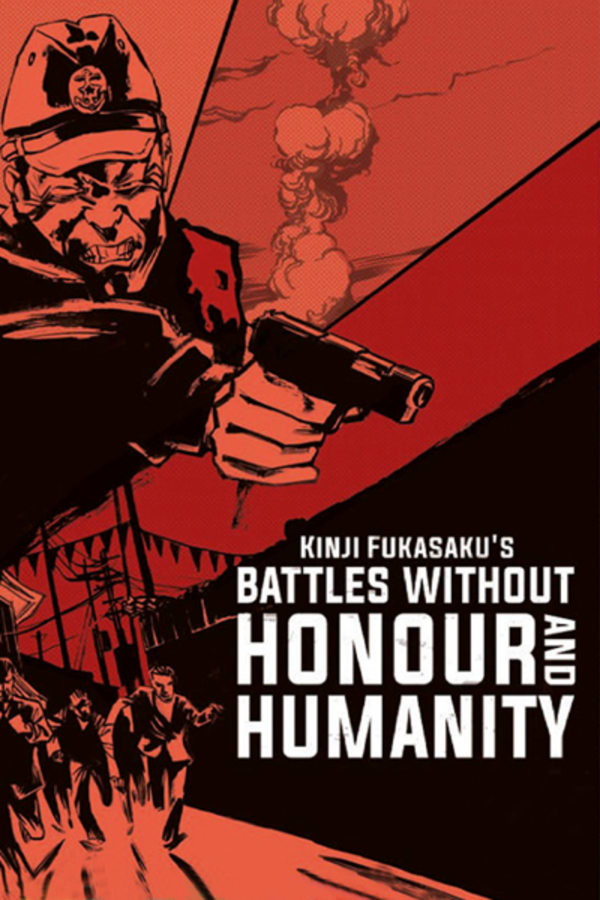 Battles Without Honor and Humanity
Directed by Kinji Fukasaku
1947. Ex-soldier Shozo Hirono (Bunta Sugawara), after proving his ability with a gun, emerges from the teeming black markets of postwar Kure City into the professional world of the yakuza. Shozo makes his way from prison to boss in the newly-formed Yamamori family via gang feuds, assassinations and the shifting allegiances of his fellow mobsters, despite his own growing disillusionment with the men he is supposed to respect. Contains strong language, violence and gore.
During the violent chaos of post-War Japanese black market, a young gangster called Shozo Hirono has to keep up with the rapid shifts of power between unscrupulous bosses.
Cast: Bunta Sugawara, Hiroki Matsukata, Kunie Tanaka
Member Reviews
I now realize that Quentin Tarantino has no original ideas.
Great, violence and yakuza mischief
Finally getting the references in Pop Team Epic now and glad to see more of Fukasaku's films after Battle Royale
Penultimate yakuzasploitation, a classic that cannot be missed by genre fans.
A stone cold gangster classic. The entire series is worth checking out if you liked the first installment. Happy to see Shudder add this and other non-horror, but hard edged crime & exploitation films.