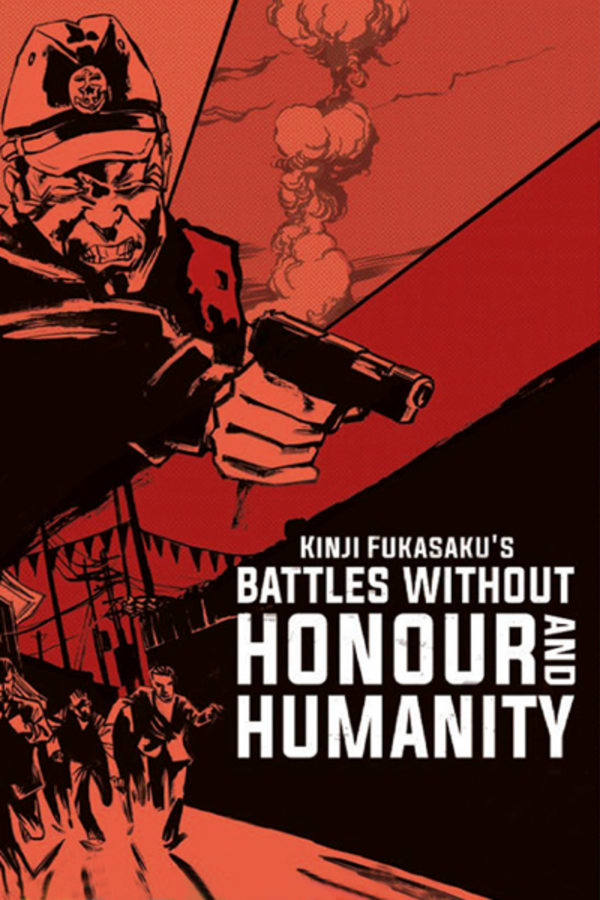 Battles Without Honor and Humanity
Directed by Kinji Fukasaku
1947. Ex-soldier Shozo Hirono (Bunta Sugawara), after proving his ability with a gun, emerges from the teeming black markets of postwar Kure City into the professional world of the yakuza. Shozo makes his way from prison to boss in the newly-formed Yamamori family via gang feuds, assassinations and the shifting allegiances of his fellow mobsters, despite his own growing disillusionment with the men he is supposed to respect. Contains strong language, violence and gore.
During the violent chaos of post-War Japanese black market, a young gangster called Shozo Hirono has to keep up with the rapid shifts of power between unscrupulous bosses.
Cast: Bunta Sugawara, Hiroki Matsukata, Kunie Tanaka
Member Reviews
Expand your palettes, you turds!!!
I'm not one to complain about what shudder acquires, Shudder has great taste. But I would like to more familiar horror films or at least slashers/paranormal films that are rare to come across on streaming platforms. It gets tiring seeing the new releases and not being excited about it.
Go Shudder GO! MORE OF THIS KIND OF STUFF!
C'mon, Shudder!! Please add something non Asian or something I haven't seen already 10 times. This is getting boring.