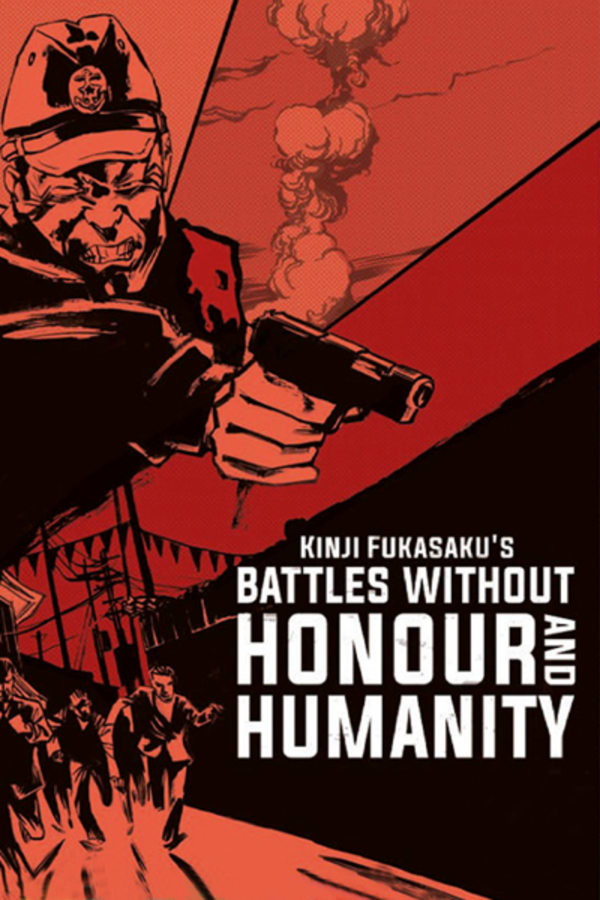 Battles Without Honor and Humanity
Directed by Kinji Fukasaku
1947. Ex-soldier Shozo Hirono (Bunta Sugawara), after proving his ability with a gun, emerges from the teeming black markets of postwar Kure City into the professional world of the yakuza. Shozo makes his way from prison to boss in the newly-formed Yamamori family via gang feuds, assassinations and the shifting allegiances of his fellow mobsters, despite his own growing disillusionment with the men he is supposed to respect. Contains strong language, violence and gore.
During the violent chaos of post-War Japanese black market, a young gangster called Shozo Hirono has to keep up with the rapid shifts of power between unscrupulous bosses.
Cast: Bunta Sugawara, Hiroki Matsukata, Kunie Tanaka
Member Reviews
This movie will always have a special place in my heart - I would recommend it to anyone
I hung around with some Osaka mafia when I was younger, looking back WTF was I thinking. Anyway, they loved these movies. Very fast moving and bloody, give it a chance if you're on the fence. It's an interesting window into a small time period right after WW2 that most Westerners know little about.
I've always been a fan of Yakuza movies. Ichi The Killer was one of them! I enjoyed this classic.I'm going to continue to watch the rest. I'm hooked big time. Haven't been on Shudder in a while. These movies are bringing Me back Thanks.
Interesting 70's Yakuza film that plays a lot like a Sergio Leone western (in an interesting bit of cultural appropriation flip-flop). The lead is portrayed very well but curiously disappears for a good chunk of the middle. But once he comes back the film picks up again.
Fantastic, fun, fast paced movie. Nice to see shudder uploading different content.