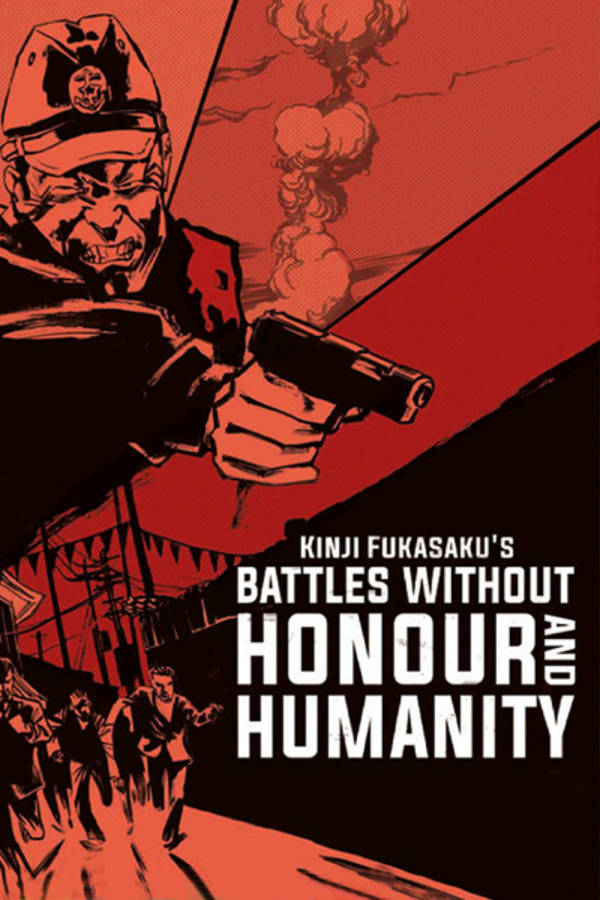 Battles Without Honor and Humanity
Directed by Kinji Fukasaku
1947. Ex-soldier Shozo Hirono (Bunta Sugawara), after proving his ability with a gun, emerges from the teeming black markets of postwar Kure City into the professional world of the yakuza. Shozo makes his way from prison to boss in the newly-formed Yamamori family via gang feuds, assassinations and the shifting allegiances of his fellow mobsters, despite his own growing disillusionment with the men he is supposed to respect. Contains strong language, violence and gore.
During the violent chaos of post-War Japanese black market, a young gangster called Shozo Hirono has to keep up with the rapid shifts of power between unscrupulous bosses.
Cast: Bunta Sugawara, Hiroki Matsukata, Kunie Tanaka
Member Reviews
Great seeing this again. The film and the series as a whole are masterfully put together.
Great move the action was great as well as the kill set ups priceless
good watch bloody gang warfare
Fantastic Yakuza film. Obvious now where Scorsese was pulling ideas from when developing the style for Goodfellas. It's fast-paced, episodic, and takes place over the course of years, just like that film. Great that Shudder is giving us some 70s Japanese exploitation. More please.
This is top-notch yakuza fare. Thanks so much for this series.