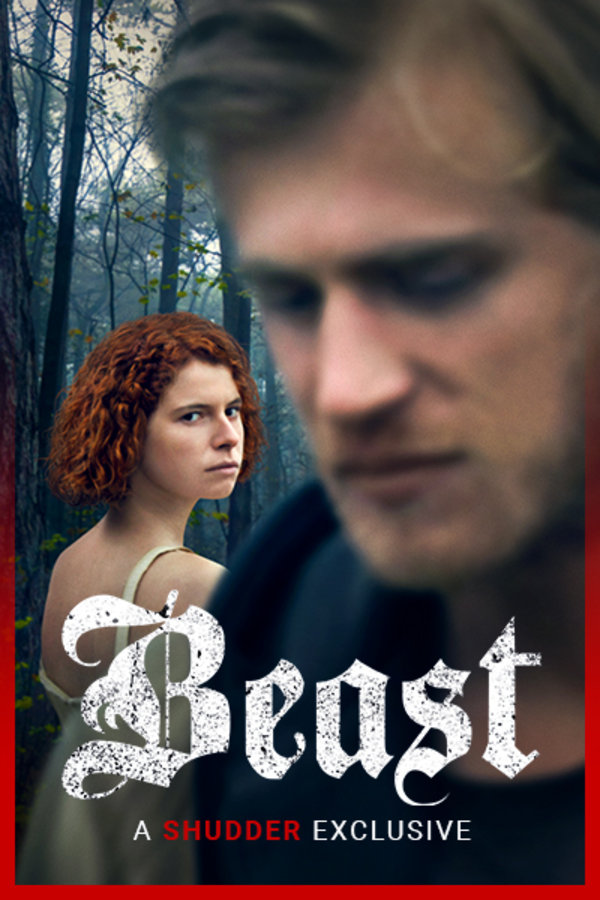 Beast
Directed by Michael Pearce
Moll is 27, stifled by the small island community around her and too beholden to her family to break away. When she meets Pascal, she begins to feel alive for the first time, falling madly in love. But is Pascal responsible for the brutal murders surrounding her town? And what can he unleash in Moll? Michael Pearce's haunting, primal BEAST is a must-see love sick psychothriller. A SHUDDER EXCLUSIVE.
A troubled young woman falls for a stranger suspected of murder.
Cast: Jessie Buckley, Johnny Flynn, Geraldine James, Trystan Gravelle
Member Reviews
Thaaat was good! Great character buildup. Wit' a satisfying outcome for the last scene. Will watch it more than once.
Really good. It held my interest until the very end.
Really excellent. The characters are very realistic, its an honest look into human darkness.
Well this is a slow one to get into. I do understand thrillers and how they operate but, I kind of knew it was her. They're using the classic troupe of red heads becoming homicidal maniacs. From my perspective this movie was done when the mother went full Nazi SS on her daughter for leaving her niece alone.
Don't watch stuff I can't click over to my tv. Why can't I get it to project on my tv? Very annoying!!