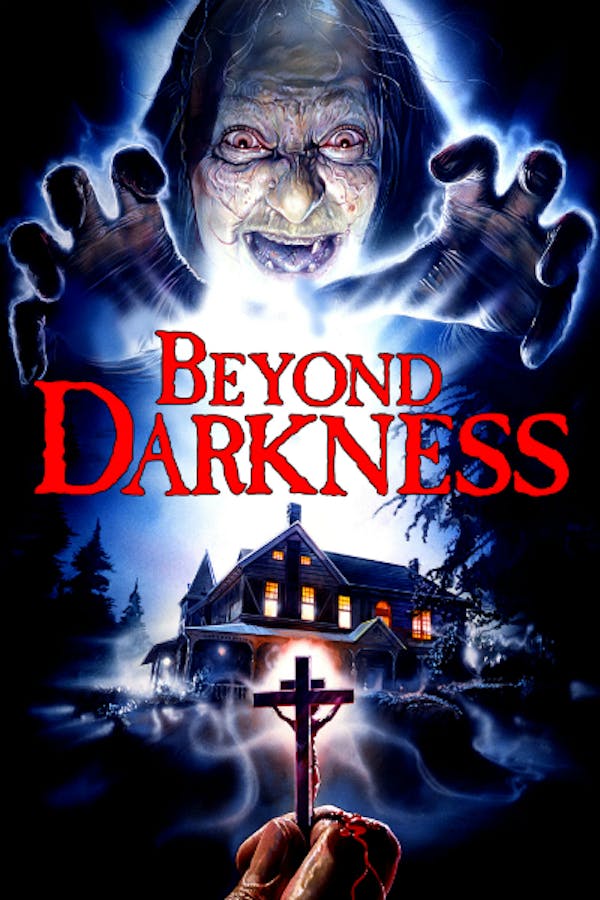 Beyond Darkness
Directed by Claudio Fragasso
A family are terrorized by the ghosts of witches after moving into a new house. Father Peter, his wife Annie, and their children Martin and Carole, have just moved into a new house provided by Peter's parish. But when hordes of wicked witches appear, still bitter about being burned at the stake years earlier, the housewarming turns terrifying. Martin's then kidnapped by the head witch, forcing Peter to rely on the help of a troubled priest who has long hunted the demon the witches worship. Fans of THE EXORCIST and the earlier "La Casa" films should enjoy this.
A family are terrorized by the ghosts of witches after moving into a new house.
Cast: David Brandon, Barbara Bingham, Gene Lebrock, Michael Stephenson
Member Reviews
Beyond Stupid would be a better name for this movie it starts of interesting 5 minutes in it turns into a massive turd with bad acting and script.
Not as boring as witchery but pure rubbish in terms of storyline, acting and effects.
It's a movie. Should you watch it? Meh. As background filler while you're doing something else, I'd say. Well. It's on par with Ghost House as far as acting, effects, logic , script, etc go, so it is actually bad enough to watch just to enjoy the badness of it. Lots of terrible aspects to discuss.
Apparently the car got a jump from Jesus.
Not scary, but better than I was expecting. It's a fun mix of the usual haunted house stuff and religious themes. Like others said, basically Poltergeist + The Exorcist. There are some cool dreamlike sequences - I get the weird feeling the creators of the Insidious series were inspired by this movie, especially by the witch design and some of the "beyond the gate" imagery. I appreciate that this doesn't mess around with fifteen minutes or more of "I don't believe in ghosts!" like most similar movies today would.