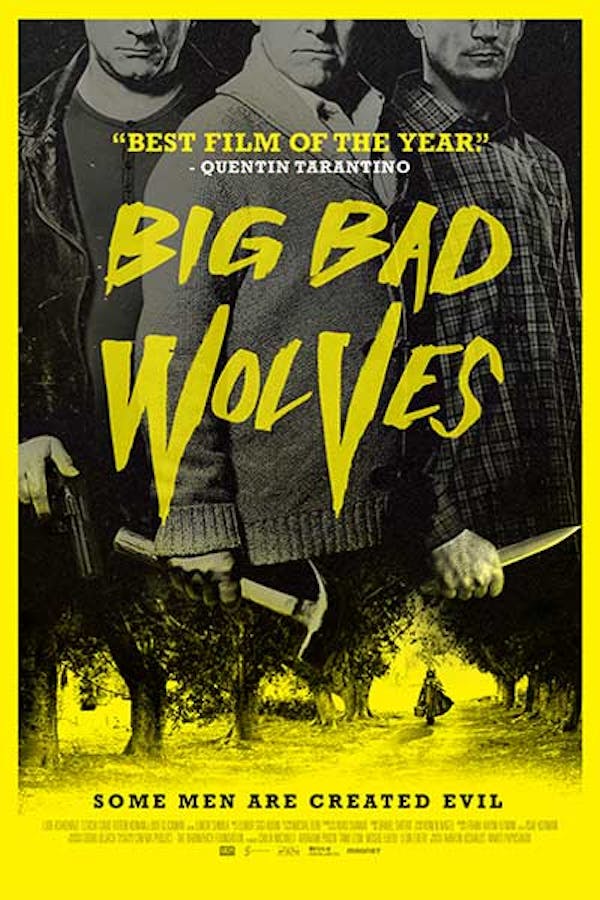 Big Bad Wolves
Directed by Aharon Keshales, Navot Papushado
A series of brutal murders puts the lives of three men on a collision course: the father of the latest victim out for revenge, a vigilante police detective operating outside the boundaries of the law and the main suspect in the killings - a religious studies teacher arrested and released due to a police blunder.
A series of brutal murders puts the lives of three men on a collision course.
Cast: Lior Ashkenazi, Rotem Keinan, Tzahi Grad
Member Reviews
When he murderD that dog I lost it
Excellent thriller full of twists at a solid pace. I can't believe people expected a werewolf film after reading the synopsis. No wonder they can't appreciate a very well written, acted and executed thriller.
Any film entitled Big Bad Wolves that has no werewolf in it whatsoever is just plain wrong. I don't care if it's a modern masterpiece. It's just not gonna work for the Dirty Cowboy. Pick another title idiots. I want a no skull option PLEASE!!!!!!
Note: Not really a horror movie, more of a suspense/thriller, but a decent watch. I had seen this before and totally forgot until about 70% of the way through the movie. That is not a strong endorsement. While it is compelling while watching it does nothing to stick with you afterward. It's a bit like junk food, fun until a few hours later when you realize it's just empty calories. The main drawbacks for me are the lack of commitment to any particular concept. The torture is very brief and pretty tame for anyone looking for something violet/gory but most of the film spends its time building up and focusing on that torture. This isn't Hostel where the violence sticks with you even if it isn't constant throughout the film like a SAW. The story seems compelling at first and gives the viewer the impression there is an interesting mystery to be unraveled, but this is unfortunately not the case. Most of the film just adds in strange seemingly random bits of humor to presumably offset the dark subject matter rather than develop characters or the plot. Unfortunately, this humor also doesn't even work like the torture scene in something like Reservoir Dogs or change the feeling of the entire film like Shaun of the Dead, it just feels like a break in tone without any purpose. However, if you're in the mood for a suspenseful film to watch while hungover and eating leftover Chinese food on a Sunday afternoon and are a big fan of movies like Prisoners, Old Boy, and Reservoir Dogs this may be the right choice. Not a waste of time but just barely.