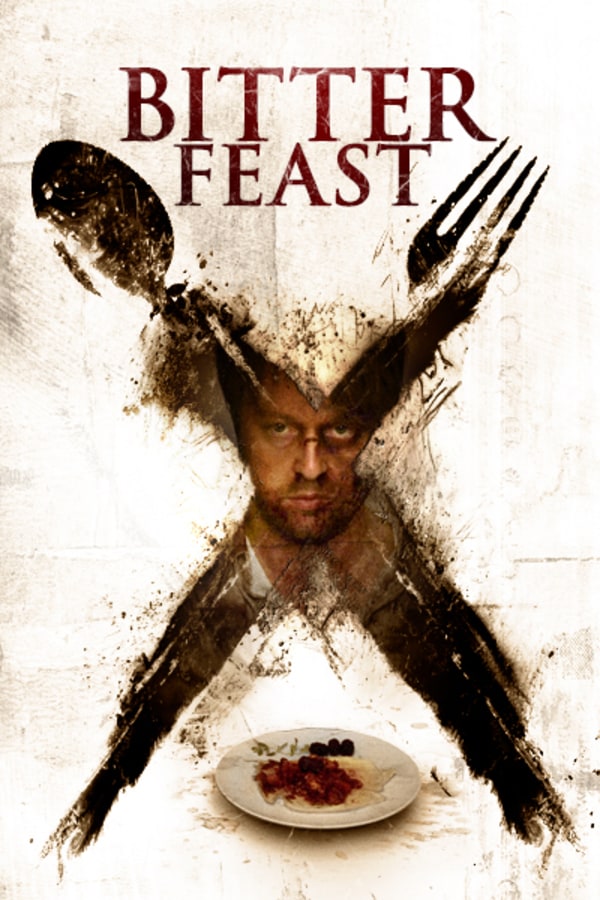 Bitter Feast
Directed by Joe Maggio
A celebrity chef turns the tables on his harshest critic after a nasty review deals the death blow to the chef's career. Enraged, the crazy chef kidnaps the critic and forces him to take part in a series of of deceptively simple cooking challenges – with terrifying consequences for failure. Yes, it's "Top Chef" meets torture porn, with a cast of horror favorites including James LeGros (NEAR DARK), Joshua Leonard (BLAIR WITCH PROJECT), Amy Seimetz (YOU'RE NEXT) and Larry Fessenden (HABIT). A tense thrill-ride served up with wicked wit and culinary flair. Contains strong language, violence and gore.
A celebrity chef turns the tables on his harshest critic.
Cast: James LeGros, Joshua Leonard, Mario Batali
Member Reviews
why on earth is this movie not available in my country?
Most of the pieces are there to make something good unfortunately the story is shallow and goes nowhere. All the characters are unlikable which makes it impossible to get invested in and feel any tension. Halfway through and I just didn't care who lived or died.
Production values were well done and the acting was decent. I just couldn't get invested much in the characters...I just felt as though something was missing, it's hard for me to pinpoint. I suppose I was expecting the revenge to be more brutal and it ended up to be pretty tame. I'll agree with another review when labeling this a thriller. I didn't find it horrific enough to pass through the gates into the horror realm.
Really wanted to give this a high rating but unfortunately the film let me down. I enjoyed it but found myself getting around 3/4's of the way through and actually fast forwarding it. Such a shame because this film has the potential to be dark and gritty. For instance making him eat himself or a bulls bollocks( or something equally gross) and the punishments could of been way worse. Not completely crap but not fantastic either. Average.
Descent movie but the ending made me give it 3 skulls!!