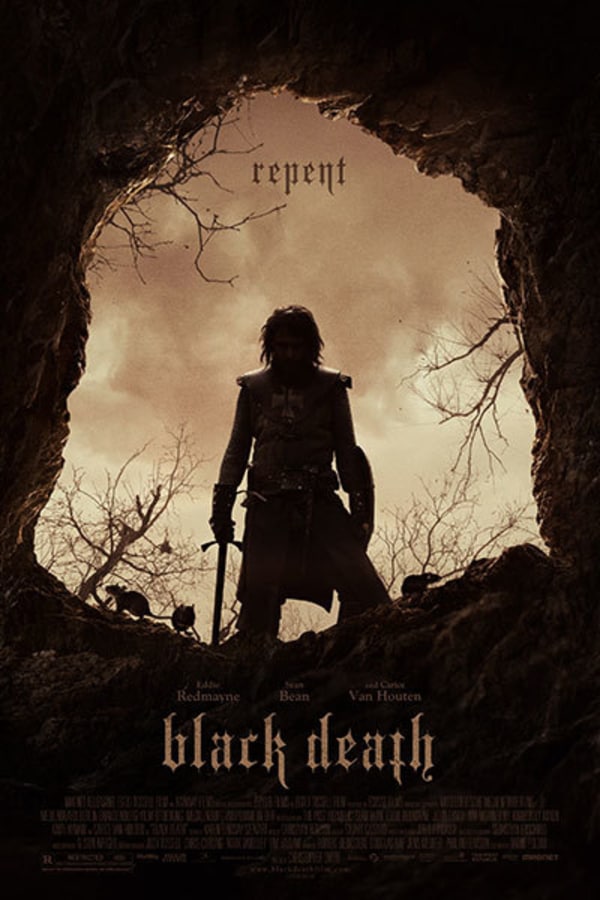 Black Death
Directed by Christopher Smith
As the plague ravages 14th-century England, a group sets out to find refuge led by a fearsome knight (GAME OF THRONES' Sean Bean) and a novice monk (Oscar-winner Eddie Redmayne). When the group hears of a village the black death cannot reach, they head in that direction. But when rumors start to surface of a necromancer who leads the village and brings the dead back to life, things take a terrifying turn. Their journey to the village and events that unfold there will take them into the heart of darkness and put the novice monk's faith to the ultimate test.
As the plague ravages 14th-century England, a group sets out to find refuge.
Cast: Sean Bean, Eddie Redmayne, Carice Van Houten, John Lynch
Member Reviews
Really enjoyed this film. I loved the attention to detail given to this medieval setting, and illustrating the animosity between Christians and Pagans back in those days. There is moral ambiguity to be had, but although both sides displayed their share of brutality, in this movie I found that Sean Bean and his crew certainly deserved the mantle of protagonists, as the Pagans were viciously deceitful on top of everything. Definitely reminiscent of The Wicker Man, where an entire community is led by the twisted megalomania of a cult leader. Definitely worth a watch!
Only because there was a man pulled apart by a horse
Anything with Sean Bean is usually excellent, and this is no exception. I thoroughly enjoyed this movie due to the story and character development that greatly enhances the feel of the movie.
Good movie would watch again
Dark movie... you'll enjoy it if you like that sort of thing ..