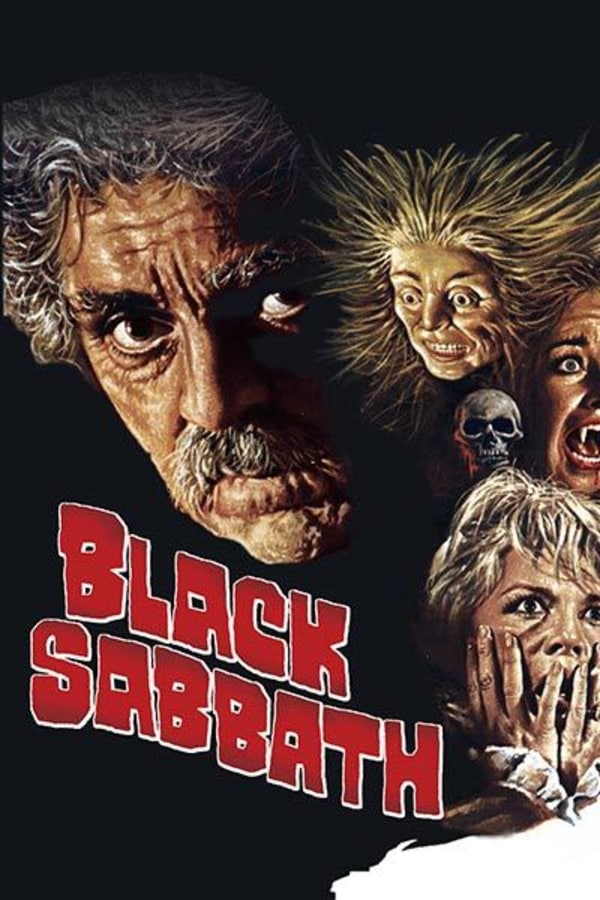 Black Sabbath
Directed by Mario Bava
Horror icon Boris Karloff hosts and stars in Mario Bava's classic horror anthology. Bava's only foray into short-form scares features three chilling tales rendered in his trademark visual lushness: "The Telephone", about a woman who's menaced by threatening calls; "The Wurdalak", starring Karloff as a patriarch whose family realizes he's been bitten by a vampire; and "The Drop Of Water", about a woman who steals a ring from a body, then gets haunted by the owner. Ozzy Osbourne's iconic hard rock band Black Sabbath famously took the film's title as it's name. (In Italian with English Subtitles) Contains sexual scenes, violence and gore.
Horror icon Boris Karloff hosts and stars in Mario Bava's classic horror anthology.
Cast: Boris Karloff, Mark Damon, Jacqueline Pierreux, Michèle Mercier
Member Reviews
I dig most of this one. As with any horror anthology you have to expect to come in and there be a segment that isn't that great. The first segment, or "The Telephone", is that segment here. "The Telephone" was kind of boring in predictable. After that things really start to look up for anyone who might be a fan of old Hammer style movies. The sets and costumes of "The Wurdalak" sat a pretty nice old school atmosphere. The segment inspired me to get on google and read a little about the wurdalak from Slavic folklore. The story made more sense after that. The final segment is "The Drop of Water". This story continues the feel of the second one and adds a couple of jump scares.
Like most horror anthologies "Black Sabbath" has it's good and it's bad. The first story, "The Telephone", is among the bad. The story was predictable and rather lacking. Things soon looked up with "The Wurdalak" though. Anyone who has a love of the old Hammer films will love the atmosphere of this segment. Plus, I did a google search and found out what the wurdalak of Slavic folklore is and the story made more sense. The final story is "The Drop of Water". This is another one for fans of the old school Hammer style atmosphere. Plus this one has a nice jump scare or two.
One of the great horror anthologies from the master: Bava. The first is a serviceable thriller and the second has a tremendous atmosphere of dread with Mr. Karloof himself, but it is the third story "The Drop of Water" that will haunt you for years to come.
Quitted half way. Can't keep my attention.
Awesome Horror anthology by the great Mario Bava. Brilliant direction and cinematography, with some seriously spooky atmosphere. The ending of the movie is hilarious!