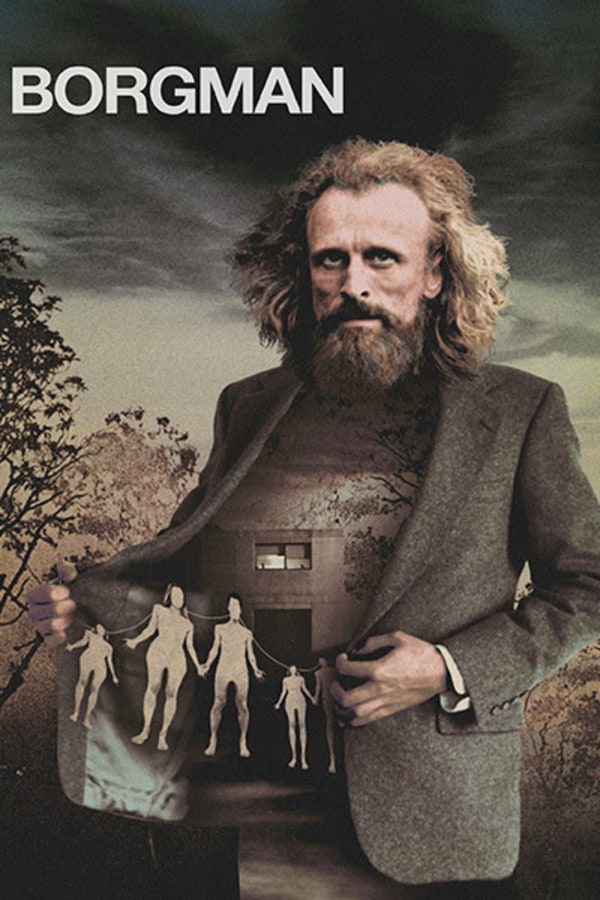 Borgman
Directed by Alex van Warmerdam
A dark suburban fable exploring the nature of evil in unexpected places, Borgman follows an enigmatic vagrant who enters the lives of an upper-class family and quickly unravels their carefully curated lifestyle. Charming and mysterious, Camiel Borgman seems almost otherworldly, and it isn't long before he has the wife, children and nanny under his spell in a calculated bid to take over their home life. However, his domestic assimilation takes a malevolent turn as his ultimate plan comes to bear, igniting a series of increasingly maddening and menacing events.
A vagrant meances the life of an upper-class family in this dark fable.
Cast: Jan Bijvoet, Tom Dewispelaere, Sarah Hjort Ditlevsen, Hadewych Minis
Member Reviews
Such a weirdly good movie.
*SPOILERS* I really liked the movie, yet there were a few things that I didn't understand. #1- The operation on the children and nanny that left a scar on their spine, Cameil having the same scar. What was that? Soul taking or something? #2- Cameil and hid company were obviously some kind of entity. What was he? #3- Their aim was not to take over the family's house but to destroy the family and move on. What was that about? Part of me wonders if it is one of those smug European films that just add things that mean nothing just to make their film seem deep. But I still found it entertaining.
The atmosphere is great, lots of tension/weirdness, but as some of the other reviewers said, it leaves a number of questions unanswered. Also a bit of a slow burn. Nevertheless, I would recommend it!
officially a new favorite of mine. I wish it went on for ever.
A little slow for some but very psychological based through to the end. Doesnt give anything away too quickly, very well done film. I particularly like movies with the constant wtf is actually happening deal going on & this one delivers that very tastefully. If youre looking for excessive gore or shock this probably wont satisfy, but otherwise I highly recommend it.