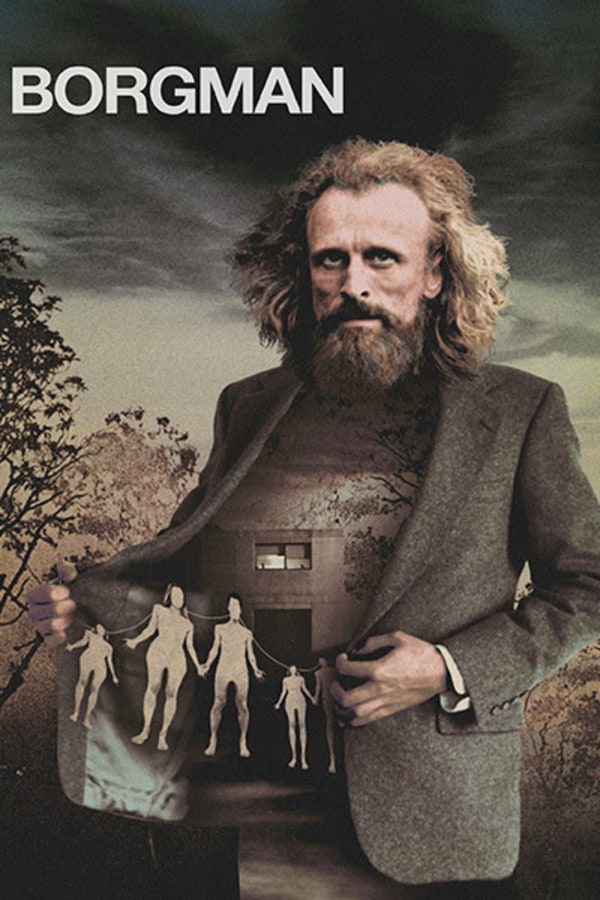 Borgman
Directed by Alex van Warmerdam
A dark suburban fable exploring the nature of evil in unexpected places, Borgman follows an enigmatic vagrant who enters the lives of an upper-class family and quickly unravels their carefully curated lifestyle. Charming and mysterious, Camiel Borgman seems almost otherworldly, and it isn't long before he has the wife, children and nanny under his spell in a calculated bid to take over their home life. However, his domestic assimilation takes a malevolent turn as his ultimate plan comes to bear, igniting a series of increasingly maddening and menacing events.
A vagrant meances the life of an upper-class family in this dark fable.
Cast: Jan Bijvoet, Tom Dewispelaere, Sarah Hjort Ditlevsen, Hadewych Minis
Member Reviews
I am glad this was released, but didn't like it myself.
Loved, Loved, Loved it. So unnerving and subtle. I'll be hunting for more of this director's work.
Not a film for me. Being a parent I couldn't let a stranger around my children let alone have him stay at my house. It was just a messed up flick, But that's just my opinion.
I don't think I've ever seen a film I enjoyed so much when I understood so little of what was happening. At no point did I feel like I was on solid narrative ground, but the forward momentum of the piece and the complete lack of knowing what going going to happen next (be it horrific , funny, or just plain goofy) was enough to keep me glued. The story just seemed so tantalizingly out of reach...just on the edge of a dream. Was it fairytale? Folklore? This may be one you have to revisit several times but I feel like it is going to be worth the effort to make it plain.
wow that was excellent. i want to seek out the writer/director's work now.