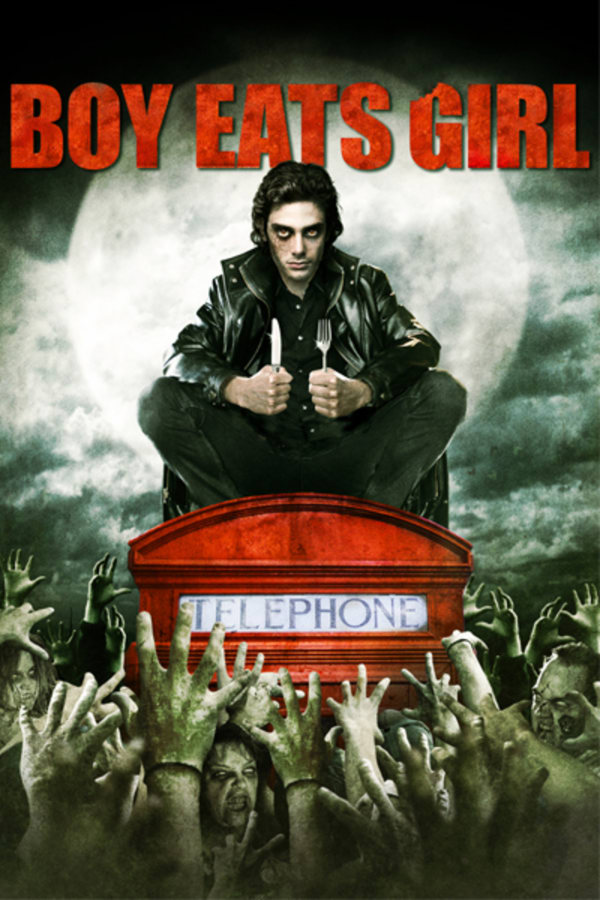 Boy Eats Girl
Directed by Stephen Bradley
In BOY EATS GIRL the horror of high school takes on a whole new meaning. Forget about the threat of the classroom bully, the anxiety of the rugby field or even the dread of being spurned by the girl you fancy; when your schoolmates develop a taste for human flesh it pays to know who your friends are, and what they've been eating.
Is love strong enough to keep a zombie teen from chowing down on his one and only?
Cast: Samantha Mumba, David Leon, Tadhg Murphy, Laurence Kinlan
Member Reviews
Enjoyable Zombie movie, good time!
Not a bad film. Entertaining, but not great. The script falters a bit and the pacing is a bit worn down in the second reel. Some of the character motivations are a bit stereotypical. However very good cinematography, and some nice gore effects from Bob Keen's Image FX. The scene with the tract is hilariously over the top. A decent effort. Getting tired of zombies acting more like Ragers from 28 Days Later, but I'm old school about zombies, admittedly.