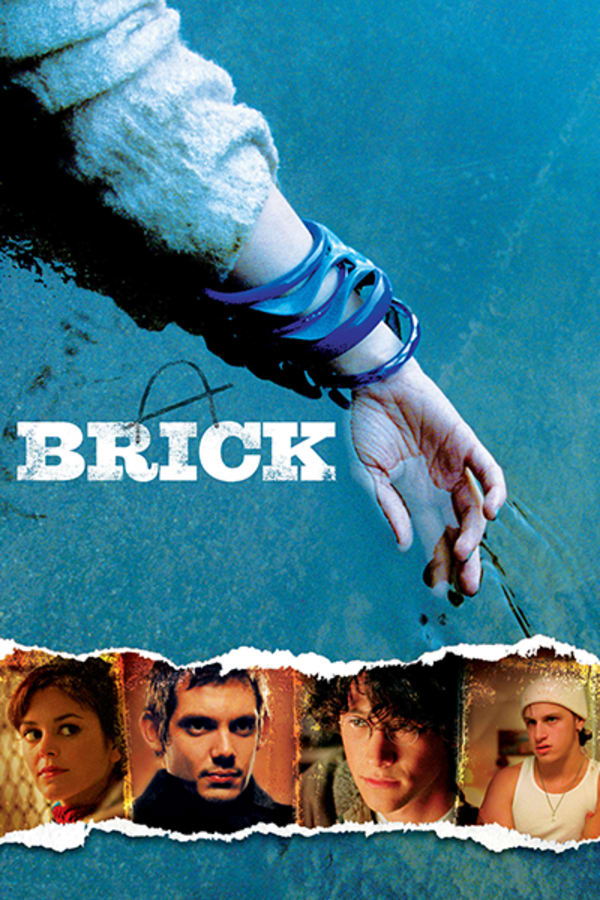 Brick
Directed by Rian Johnson
Brendan Frye is a loner, someone who knows all the angles but has chosen to stay on the outside. When the girl he loves turns up dead, he is determined to find the "who" and "why" and plunges into the dark and dangerous social strata of rich girl Laura, intimidating Tug, drug-addled Dode, seductive Kara, and the ominous Pin. But who can he really trust? These are the ingredients of Brick, a gritty and provocative thriller that critics describe as "a clever, twist-filled whodunit!" (Claudia Puig, USA Today )
Brendan Frye is a loner, someone who knows all the angles but has chosen to stay on the outside. When the girl he loves turns up dead, he is determined to find the "who" and "why" and plunges into the dark and dangerous social strata of rich girl Laura.
Cast: Joseph Gordon-Levitt, Nora Zehetner, Lukas Haas, Emilie de Ravin
Member Reviews
Very cheesy. Like written by an 8th grader cheesy. Bad acting.
an all time favourite of mine. the mixture of old school noir and a highschool setting allow for plenty of clever writing.
Pretty enjoyable high school neo-noir, with some flashes of dry humour. Loses a skull for the sometimes unintelligible dialogue
Excellent film noir in a high school setting.
shit movie. all that love this never knew reality