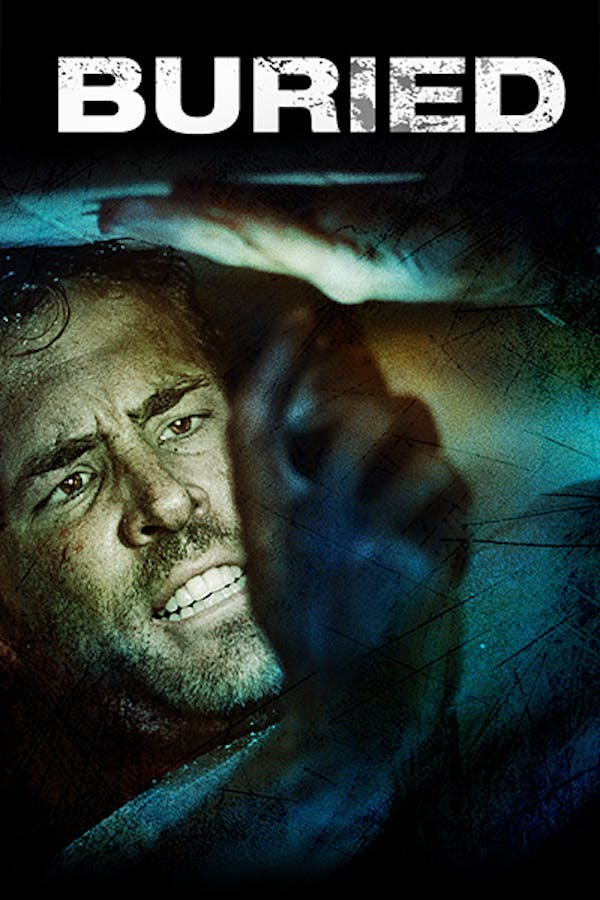 Buried
Directed by Rodrigo Cortés
Paul Conroy (Ryan Reynolds), truck driver and family man, wakes up buried alive in an old wooden coffin. Not knowing who might have put him there or why, his only chance to escape from this nightmare is a mysterious cell phone. Poor reception, low battery and lack of oxygen are his worst enemies in a race against time: Paul has only 90 minutes to be rescued.
Paul Conroy wakes up six feet underground with no idea of who put him there or why. Buried with only a cell phone and lighter, he only has ninety minutes to be rescued.
Cast: Ryan Reynolds, Samantha Mathis, Robert Paterson
Member Reviews
Great movie.. Pretty much the one actor but they pulled it off.
A gripping thriller throughout and sheds a small light on what some unfortunate people have to go through in life.
Nobody Could Of Acted Any Better Then That, "AWARD WINNING PERFORMENCE, FANTASTIC ACTING ❤ "
Wt*f was this little performance for ?
I thought this was about what happens after I punch your head off