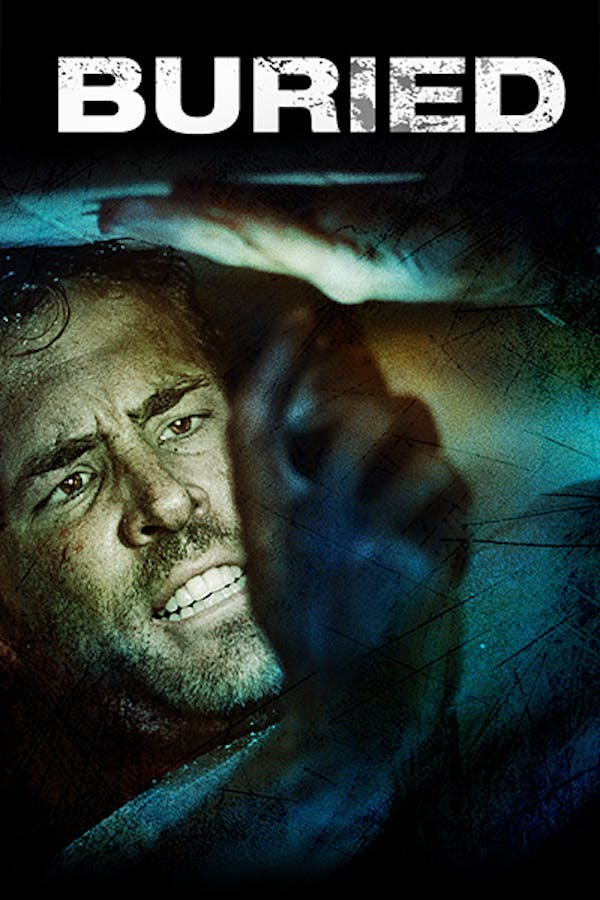 Buried
Directed by Rodrigo Cortés
Paul Conroy (Ryan Reynolds), truck driver and family man, wakes up buried alive in an old wooden coffin. Not knowing who might have put him there or why, his only chance to escape from this nightmare is a mysterious cell phone. Poor reception, low battery and lack of oxygen are his worst enemies in a race against time: Paul has only 90 minutes to be rescued.
Paul Conroy wakes up six feet underground with no idea of who put him there or why. Buried with only a cell phone and lighter, he only has ninety minutes to be rescued.
Cast: Ryan Reynolds, Samantha Mathis, Robert Paterson
Member Reviews
this movie made me feel claustrophobic and anxious and frustrated. it was an enjoyable film and ryan reynolds is an amazing actor
I hope you all get buried alive and die.
A lot more exciting than its synopsis
i liked it,ryan renolds is a good actor anyway