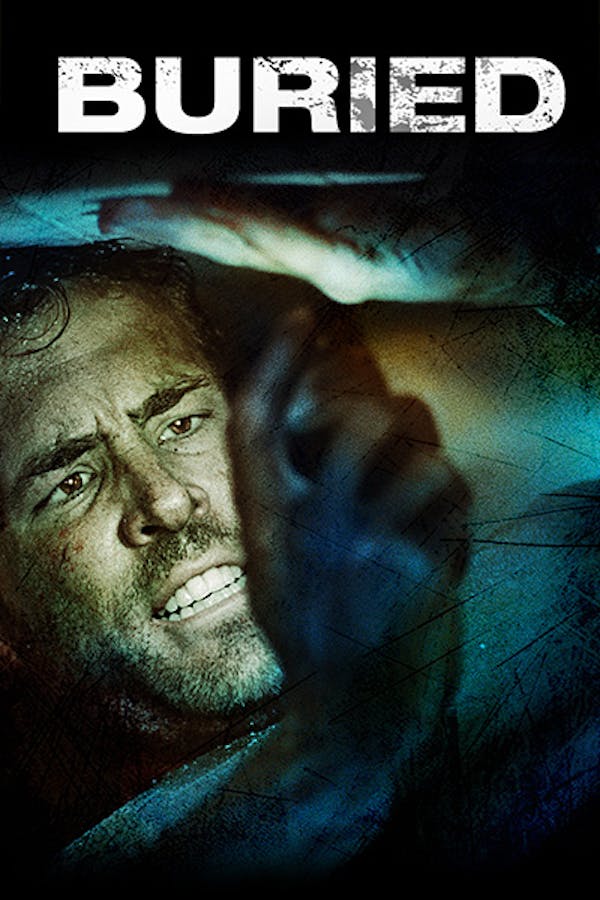 Buried
Directed by Rodrigo Cortés
Paul Conroy (Ryan Reynolds), truck driver and family man, wakes up buried alive in an old wooden coffin. Not knowing who might have put him there or why, his only chance to escape from this nightmare is a mysterious cell phone. Poor reception, low battery and lack of oxygen are his worst enemies in a race against time: Paul has only 90 minutes to be rescued.
Paul Conroy wakes up six feet underground with no idea of who put him there or why. Buried with only a cell phone and lighter, he only has ninety minutes to be rescued.
Cast: Ryan Reynolds, Samantha Mathis, Robert Paterson
Member Reviews
Amazing film. Such a simple premise, well executed and with a gripping performance by Reynolds. Loved the ending.
I'm absolutely going to have nightmares. This was very good.
im gonna be honest. i never cry however right now im having a literaal panic attack
The director behind this movie is very talented. Such a gripping and intense plot to say it all takes place inside one dark coffin. Absolutely gut wrenching, and I found myself holding my breath at the end. Excellent piece of work for what it is.
Solid thriller, with a surprisingly good performance from Ryan Reynolds. Very claustrophobic and definitely recommended.