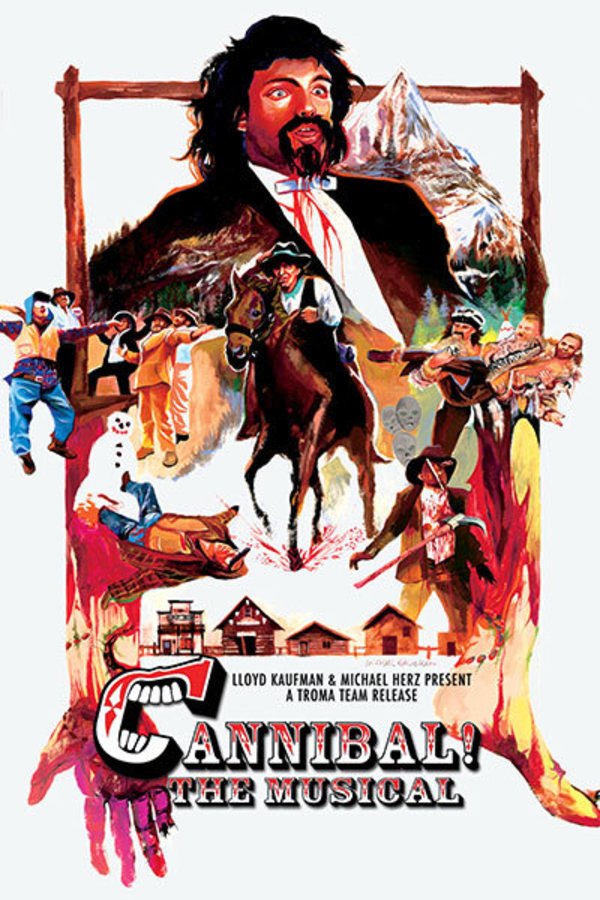 Cannibal! The Musical
Directed by Trey Parker
Long before SOUTH PARK, Trey Parker and Matt Stone made and starred in this murderous musical comedy based on the legend of Colorado cannibal Alferd Packer, a prospector who confessed to eating several of his colleagues when he ran out of food during a treacherous winter expedition. Gruesomely gory, savagely satirical and painfully funny, Parker and Stone's feature debut stands as a predecessor to SOUTH PARK: BIGGER, LONGER & UNCUT, which received an Oscar nomination for Best Song, and their multi-Tony Award winning hit Broadway musical THE BOOK OF MORMON. Contains strong language, violence and gore.
One year before SOUTH PARK, Trey Parker and Matt Stone made this murderous musical.
Cast: Trey Parker, Dian Bachar, Stephen Blackpool, Stan Brakhage
Member Reviews
i really enjoyed this movie, ive been wanting to see this for awhile. I must say im not disappointed its really amusing with some catchy funny songs.
Catchy, daft and great. Now lets build a snowman, thats all im asking for.
Omggggggggggggg I can't believe this movie is on here I knew all the words from when I really young 😂 best movie ever!!!
Entertaining and funny. Worth the watch. Even funnier if you understand Japanese. :D