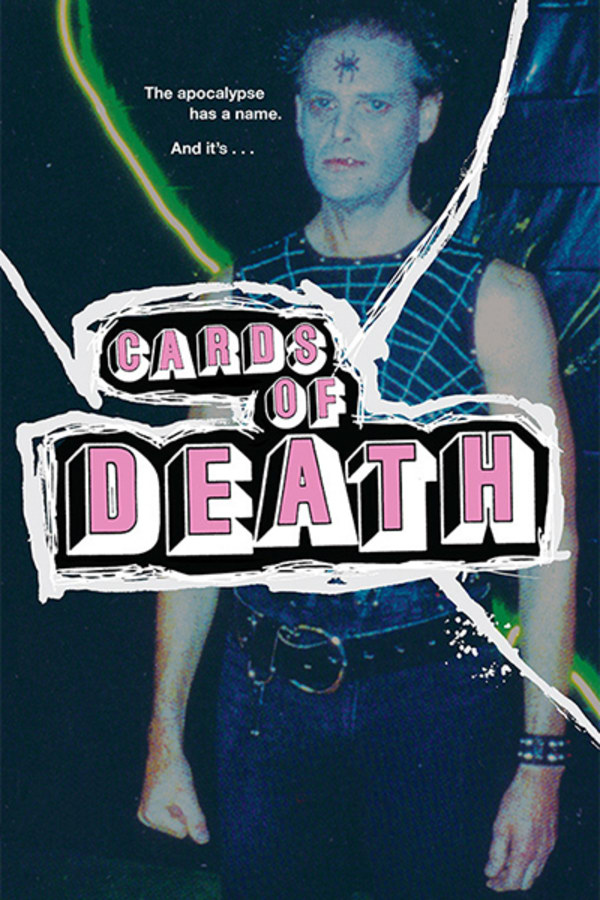 Cards of Death
Directed by Will MacMillan
Sad souls play a deadly game in this 1986 shot-on-video rarity which was briefly released in Japan, then faded into obscurity before receiving a retro-VHS-release in 2013. When police discover a criminal contest where players kill each other to win, they must infiltrate a dangerous domain populated by sickos who slice off noses with cheese graters and strangle people with barbed wire. Seriously, this one's like, weird to the max, man, with a Casio soundtrack and a surprisingly gritty sensibility courtesy of actor-turned-one-time-director W.G. MacMillan (THE CRAZIES).
Sad souls play a deadly game in this 1986 shot-on-video rarity.
Cast: Will MacMillan, Ron Kologie, Shamus Sherwood
Member Reviews
omg, not enough crackers in the world for this much cheese. Laughably horrible.
Eh it was OK, if it wasn't for this film being very difficult to find I don't think there would be much excitement over it. It's less of a slasher film and more of a early version of Hostel, some decent kills but the pacing is glacial, it has the worst theme music i've ever heard in a horror film(one part of the score literally sounds like nails on a chalkboard, and don't even get me started on that horrible song in the end credits, easily the worst original song composed for a movie i've ever heard) the acting isn't the worst i've ever seen, but it never rises above the level of a college play, at times this film was a real chore to get through, I found myself getting distracted by other things multiple times. So while I don't regret signing up for a free trial just to see this film, it's really not worth it's holy grail status, honestly i'm not surprised it didn't get a U.S. release for so long. So if you're a slasher completest like me check it out for curiosities sake, but otherwise you can skip it.
I liked it! The ending credits sequence didn't really fit but the rest was awesome!
It's so bad. So so so bad.
This was so bad it made it good. Not to mention the make up and costumes were pretty great. And that fucking gnarly soundtrack...gotta love that synth. The acting is horrible but funny.