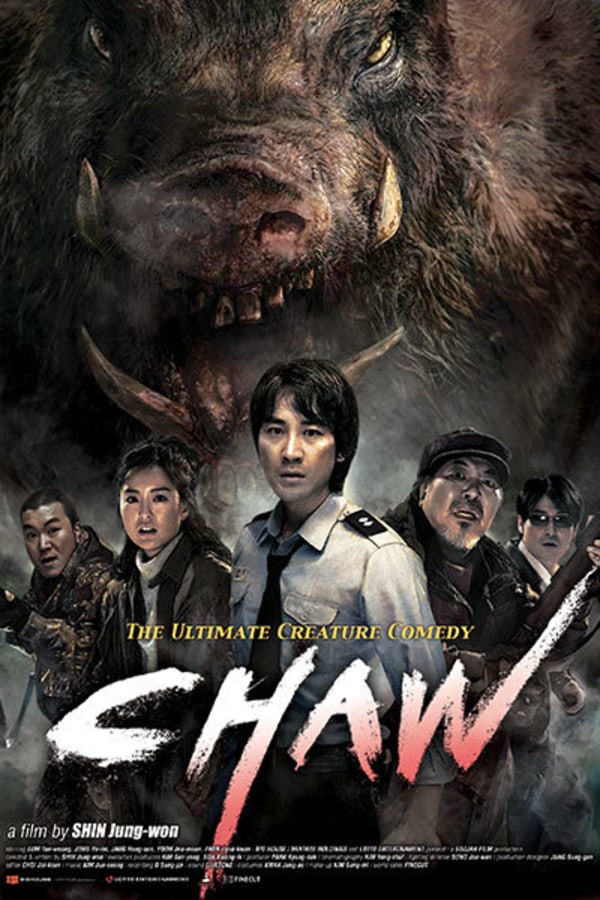 Chawz
Directed by Jeong Won Shin
A young cop must stop a giant man-eating boar from terrorizing his rural village in this frightfully fun Korean horror-comedy-western. Our unlikely hero is a new transplant to the village where the locals seem like they're auditioning for a Korean reboot of TWIN PEAKS. But despite his annoyance with them, he's not about to let a pushy porcine prey on the proletariat. So it's time to head into the woods and bring home the bacon. Variety compared CHAWZ to RAZORBACK and JAWS, but fans of THE HOST will also find much to love in this crazy creature-feature. (In Korean with English Subtitles)
A young cop must stop a giant man-eating boar from terrorizing his rural village.
Cast: Choi Won-young, Eom Tae-woong
Member Reviews
Very fun. Follows the Jaws beats but with a tone more like Lake Placid.
shameless Korean Jaws ripoff, in all the best ways. the utterly random insane comedy mixed with a few scenes of real horror make this a great movie. 2 Skulls for random Korean drunk drivers, -1 skull for not enough Finnish psychos.
So campy and bad its good !!!
Fun comedy monster movie from South Korea. Think JAWS meets "Northern Exposure" but with a giant killer boar. Has a few tense and exciting moments but tends to veer back to comedy when the stakes get high.
If yuo ask me chaw or naw for chaw i have to say naw