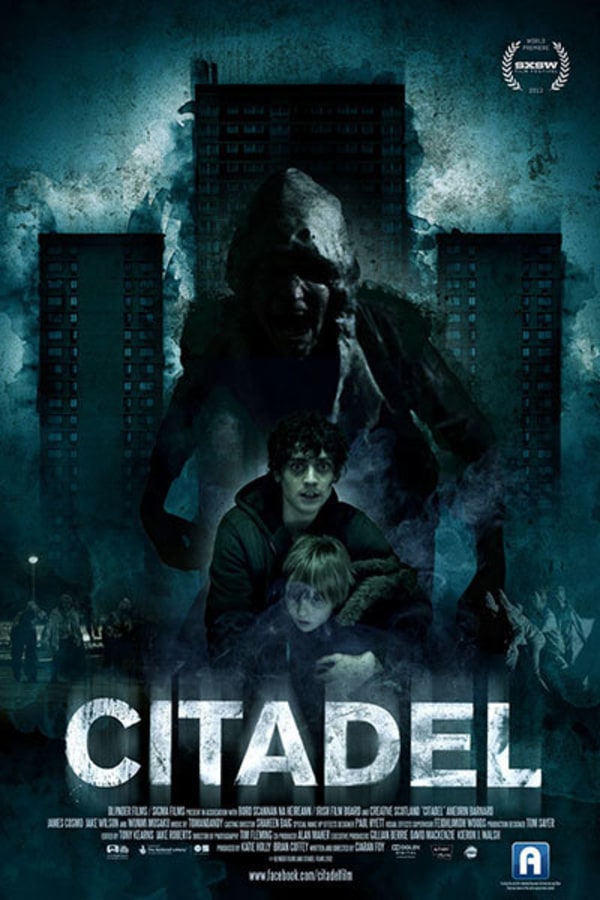 Citadel
Directed by Ciaran Foy
An agoraphobic man enlists a renegade priest to save his daughter from an evil gang of feral children who attacked his wife. Urged to pity the impoverished youngsters by a social worker, Tommy (the wonderful Aneurin Barnard) turns instead to the priest (James Cosmo of GAME OF THRONES) who believes the killer kiddies are demons who need to be exterminated. Roger Ebert hit the nail on the head when he called CITADEL, "a horrifying thriller painted on a small and very dark canvas." It's an intensely disturbing film sure to keep you from falling asleep tonight.
An agoraphobic man enlists a renegade priest to save his daughter from an evil gang.
Cast: Aneurin Barnard, James Cosmo, Ian Hanmore
Member Reviews
Saw it way back when. A cool flick with an intriguing premise.
A decent thriller, although it's an insane movie to watch in the wake of the Grenfell Tower burning. It's overtly about agoraphobia, but there's a subtext of literally incinerating street kids because they're malignant good-for-nothings who will beat people to death for no apparent reason. One of the characters represents the loving counterpoint to this, and is then beaten to death by said kids. So in terms of what it's saying, it's pretty unhinged. But so, crazy subtext aside, it does a good job of ratcheting up the tension surrounding these marauding mutant children, and compounding it with the protagonist's agoraphobia. There's a particularly great sequence from an underground tunnel to a bus that is sublimely nail-biting. The agoraphobia/family drama stuff runs a bit long, and tends to get in the way of the mutant kid scares, so... I dunno. Watch it if you're in the agoraphobe zone, or want to see some creepy Black Eyed Kid stuff. God knows there aren't enough (any?) movies about those.