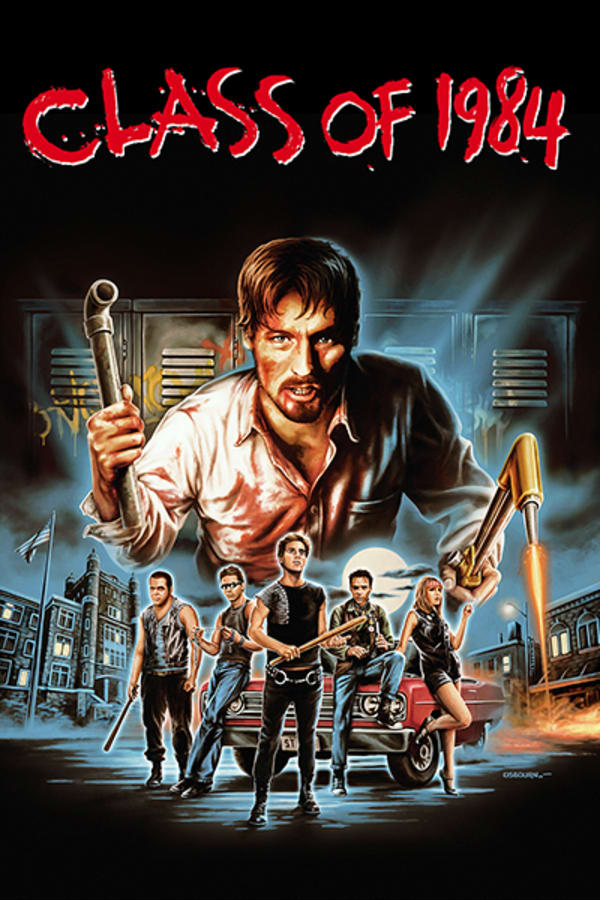 Class of 1984
Directed by Mark L. Lester
An idealistic and naive music teacher has moved into a new community with his pregnant wife, only to find his new job is an academic abyss. Appalled by the crime-infested school, Norris soon crosses paths with its teenage kingpin, the shrewd and sadistic Peter Stegman. With Norris setting his sights on reforming Stegman and the young punk declaring war on his teacher, the duo is on a collision course for a fateful showdown.
A new teacher at a troubled inner-city high school soon ends up clashing with the delinquent leader of a punk posse that runs the school.
Cast: Perry King, Merrie Lynn Ross, Timothy Van Patten
Member Reviews
The 80's was a crazy time, Shout out to Michael J. Fox 👏🏿👏🏿👏🏿👏🏿👍🏿
Great film, pure 80s camp, and most a notably excellent performance by ALWAYS brings there A game "that guy" actor Roddy McDowall.
Pretty fun. I lost my shit at the teacher trashing the car
i cant beleive michael j fox wasin this. so young lookin
From the beginning I was just like this is pretty legit for a 80's flick, action packed w/ a little bit a thriller. Highly recommend this movie for all fans of major revenge stories!