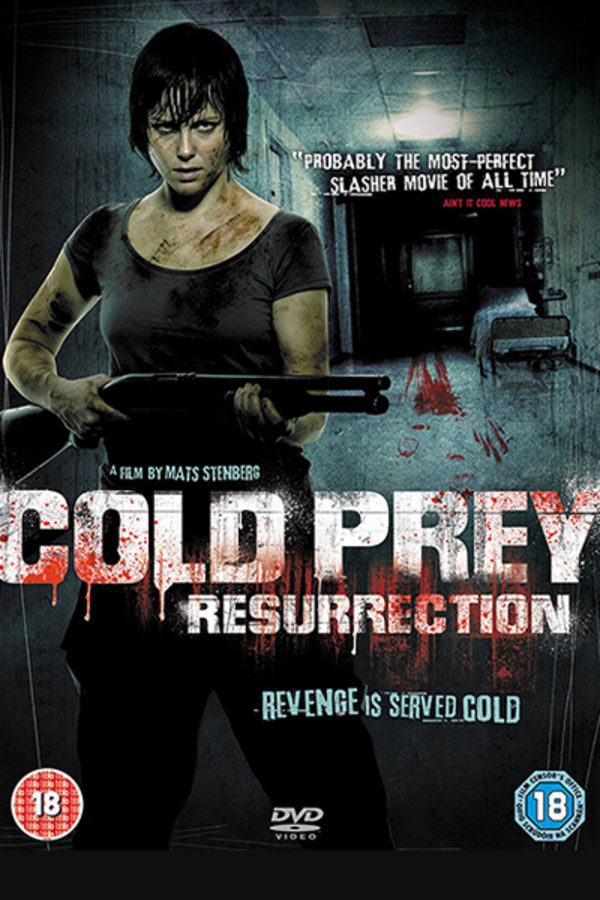 Cold Prey 2: Resurrection
Directed by Mats Stenberg
Having survived the hideous ordeal in the Jotunheimen mountains, in which four of her friends were murdered, the badly injured Jannicke (WESTWORLD standout Ingrid Bolso Berdal) is brought to the local hospital... along with the body of the vicious mountain man whom she'd killed. When she wakes up in the hospital, the building is dark and deserted, and she soon realizes that her nightmare is not yet over. With clear nods to HALLOWEEN II, COLD PREY: RESURRECTION is a neo-slasher highlight and worthy successor to its predecessor. Contains strong language, violence and gore.
Cold Prey survivor Jannicke wakes up in a local hospital to find her nightmare isn't over yet.
Cast: Ingrid Bolsø Berdal, Marthe Snorresdotter Rovik
Member Reviews
Fantastic watch. Gripping, chilling and with magnificent Norwegian scenery. As good as the first one, for sure.
I love the first 2 Cold Prey films. The 3rd film is ok, but its Parts 1 and 2 that got me into Norwegian slashers!! Brilliant films. Give them a watch!
Great film, just as good as the first. I'm surprised this series isn't better known.
The boogeyman is alive and well in this franchise. Cold Prey and Cold Prey II would make a nice movie marathon. Once I've seen 3, I'll be back to say whether all 3 should be ice picked together. We hear more about the killers back story, and it adds to how unstoppable, and how evil he is. Everyone is bloody likable in this so I was anxious as hell watching them come to no good. Jannicke has one hard fight once again on her hands.
The last ten to fifteen minutes are fucking awesome, but the seventy or so minutes leading into that are boring, badly written and show a severe regression from the original.