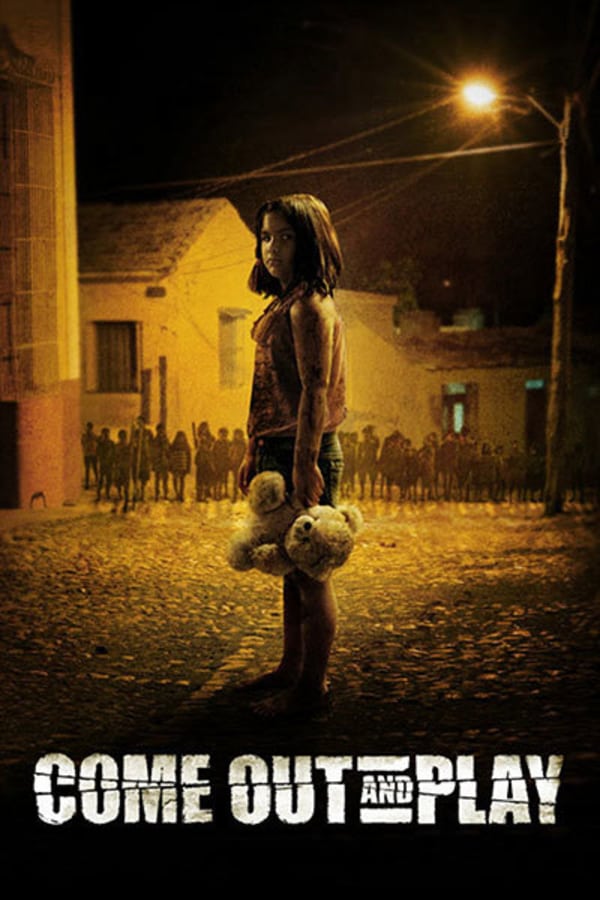 Come Out and Play
Directed by Makinov
Expectant parents find themselves stranded on an island with evil children in this modern remake of the '70s Spanish horror classic WHO CAN KILL A CHILD? Beth and Francis are on holiday when they venture to a beautiful remote island. When they arrive, they realize children are everywhere, but all the adults are missing. Thoughthey try to enjoy themselves, they quickly realize something sinister is going on. Soon, they'll be forced to make difficult decisions in their terrifying quest to make it off the island alive. Contains violence and gore.
Two expectant parents find themselves stranded on an island with evil children.
Cast: Vinessa Shaw, Ebon Moss-Bachrach
Member Reviews
The reviews on this title are so dissapointing. It really concerns me how much in a film just goes over a majority of viewers heads. I feel like the film did leave alot up for question or left to the unknown...INTENTIONALLY. A second installment telling more of the origin would be awesome. Would love to see where the group goes from here. Lets see how much chaos can be created!!!
"The children woke up at the same time one day and they ..." Really? Why did they wake up at the same time? What happened to awaken their slumber at the exact same moment? What triggered their bloodlust for killing adults? Oh, can we take a break while abuela makes tea? There are no words, except for the ones I just typed ... coulda been something good. It wasn't.
A directionless movie about nothing in particular, which is a shame. The two leads do a good job of building characters who are in a deeply troubled relationship, where the husband's huge (and frail) ego drives him to take risks that never turn out well and intentionally ignore the obvious so that he can prove to himself that he's a big man, and his wife is starting to feel the strain of dealing with this constant turbulence. I don't think MAKINOV (the director, who will not let you forget that he is the FUCKIN GENIUS THAT MADE THIS HAPPEN) was aware that his actors were doing this, since the story arc doesn't acknowledge this dynamic in any way. Which is a shame, because it was the only interesting part of the story. The movie is mostly about watching these two very slowly realize that they're in a killer kids movie, and then never make the obvious decision: get off Kid Island immediately. Run those crazy kids over. Bash their psychotic brains in. Instead, the pivotal decision to kill one of these crazy kids resolves into the wife having a nervous breakdown, which absolves the desperate can-do husband of getting them into this entire mess. It's so dumb. Then at the end, after the credits, there's a postscript that dedicates the film to "the martyrs of Stalingrad." Which is beyond puzzling. The intellectual leaps you'd have to make to have this movie about indigo children be about Stalingrad are Olympean. Throw this shit in the trash.
Starts out like its all going to be in Spanish but turns English.... kinda of a zombie like movie.
Starts off like its going to ve