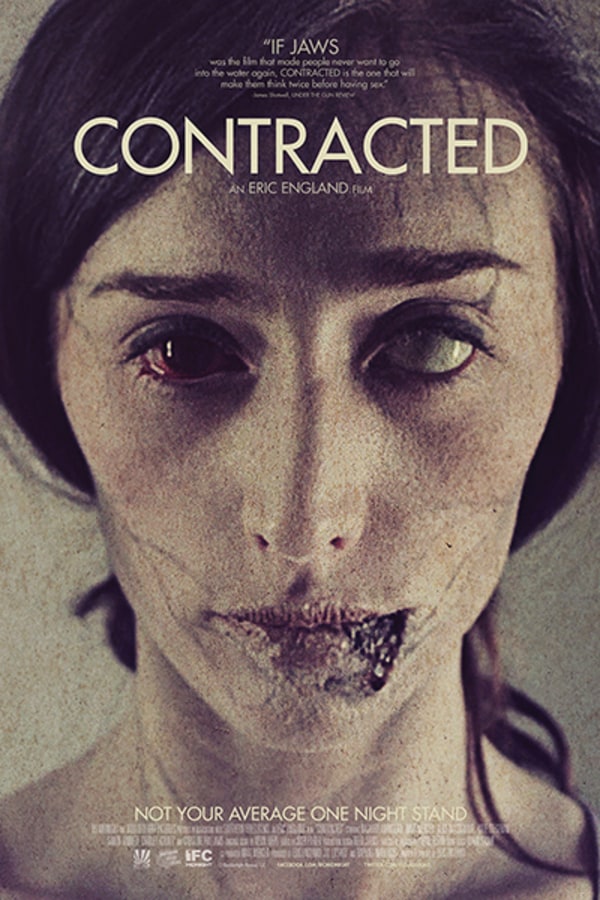 Contracted
Directed by Eric England
CONTRACTED tells the cautionary tale of Samantha (Townsend), a twenty‐something party girl with little discipline and even less direction. After experiencing a lapse in her relationship with her lover (Stegeman), she's forced to move back in with her overbearing mother (Williams). Samantha's only means to escape seems to come in the form of a flower competition that she's determined to win. Things take a turn for the worse when Samantha spends the night with mysterious man (Barrett), leaving her hung‐over and guilt‐ridden. However, something else is wrong with Samantha. Something is infecting her. Unsure of the disease or the man who gave it to her, she must attempt to hide it from her loved ones. Now, Samantha realizes she is not just the victim of an STD, but rather the host of something much more catastrophic. Prepare to witness a zombie film like you've never even imagined. Contains violence and gore.
A young woman has a one-night stand with a random stranger and contracts a mysterious disease.
Cast: Najarra Townsend, Matt Mercer, Alice MacDonald
Member Reviews
well ill be sure to have condoms handy... never f******G raw again...
You can see everything in this film coming from a mile away. on top of that the acting is bad and the characters are cliche and stereotypical. I gave it extra skull for the unintentionally funny bits that made me laugh. Also, worst doctor in any movie ever.
Good for you coming out on Shudder 'Dickler'. Right behind ya. Film is just a bit of fun so enjoy.