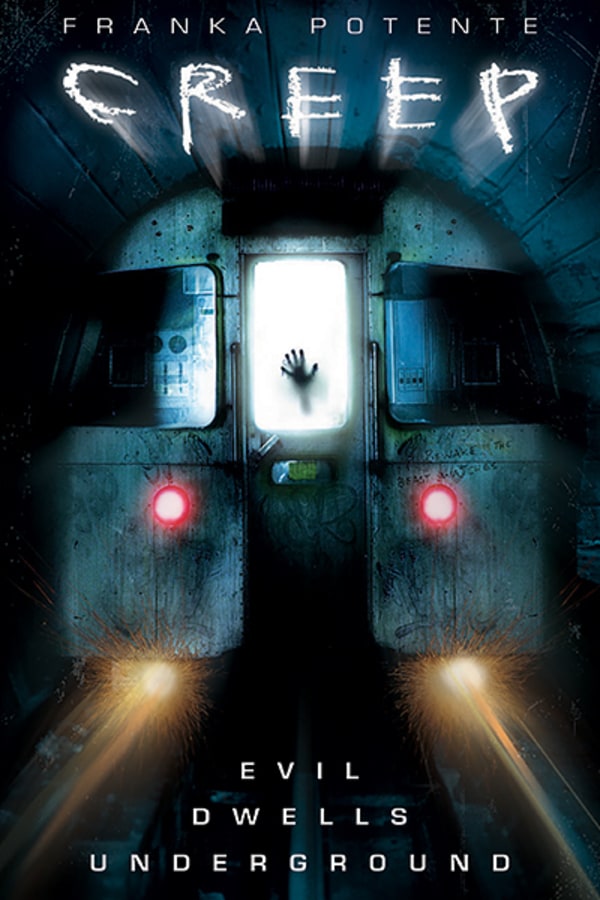 Creep
Directed by Christopher Smith
After a night of partying, Kate (Franka Potente, "American Horror Story: Asylum") winds up falling asleep on the London subway and getting locked in the station overnight. That scenario would be enough to ruin anyone's evening, but when a deformed psychopath starts hunting her through the tunnels, Kate realizes she must evade capture if she wants to ever see the sun again. British horror director Christopher Smith's (SEVERANCE, BLACK DEATH) high-octane killer thriller is a must for fans of subway horror classics like MIMIC, RAW MEAT and MIDNIGHT MEAT TRAIN.
A woman is hunted by a deformed psychopath after getting trapped overnight in the London subway.
Cast: Vas Blackwood, Ken Campbell, Franka Potente, Sean Harris
Member Reviews
kept me interested. Loved the dog!
Franka and Sean make the film - great acting from them both. Dark and gritty - fun watch.
Decent movie. Good plot. Main character was an idiot but we were able to overlook her stupidity and enjoy the rest of the movie.
You can't go wrong with Franke Potente and Sean Harris!!!
A likable horror film that uses its setting very effectively. The labyrinthine warrens of London's Underground give plenty of opportunities for jump scares - which Creep offers up in spades. Franke Potente is very capable as the film's main protagonist, Kate. Although she does make a few annoying choices throughout the movie they are, at the very least, forgivable considering the stress she is under. Craig the Creep is a wonderfully scary villain - kudos to Sean Harris for his portrayal. Makeup F/X are good. There's just enough gore to add to the story but not so much that it seems exploitive. This is a fun and scary film that I would happily recommend.