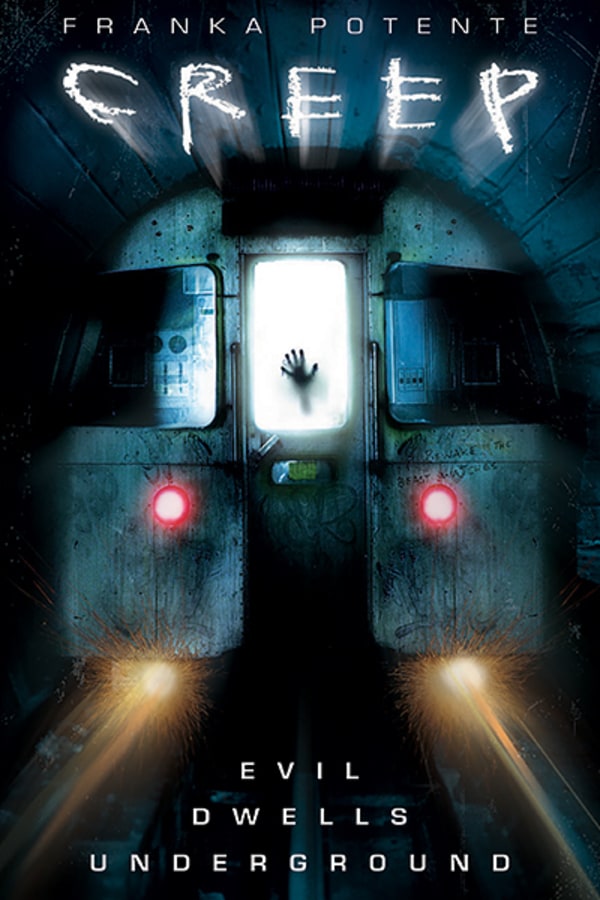 Creep
Directed by Christopher Smith
After a night of partying, Kate (Franka Potente, "American Horror Story: Asylum") winds up falling asleep on the London subway and getting locked in the station overnight. That scenario would be enough to ruin anyone's evening, but when a deformed psychopath starts hunting her through the tunnels, Kate realizes she must evade capture if she wants to ever see the sun again. British horror director Christopher Smith's (SEVERANCE, BLACK DEATH) high-octane killer thriller is a must for fans of subway horror classics like MIMIC, RAW MEAT and MIDNIGHT MEAT TRAIN.
A woman is hunted by a deformed psychopath after getting trapped overnight in the London subway.
Cast: Vas Blackwood, Ken Campbell, Franka Potente, Sean Harris
Member Reviews
It was good, genuinely creepy.
Great movie, of course the heroine makes stupid mistakes over and over but... Nice amount of gore without being too much.
A woman gets trapped in an empty subway with a murderous...thing. This movie's got it all. Gore. Goo. Coke snorting. Illegal underground abortions. Check it out