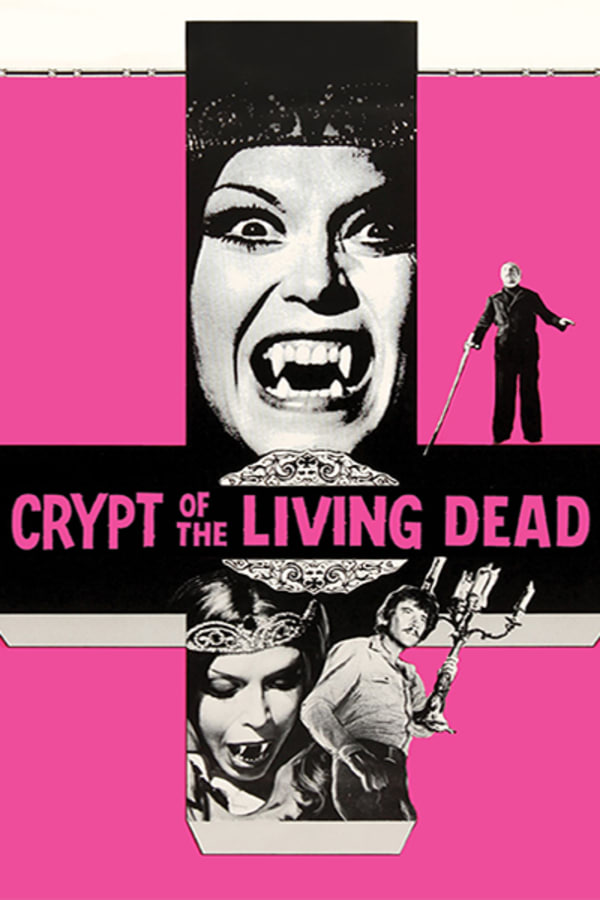 Crypt of the Living Dead
Directed by Julio Salvador, Ray Danton
A 700-year-old female vampire is freed from her tomb on a secluded island after an archaeologist's son arrives to claim his recently deceased father's body. Chris quickly finds dad crushed under a grave with an eerie inscription warning that the crypt must remain undisturbed for the welfare of the living. But there'd be no movie if he paid attention, and so Hannah, the Vampire Queen, is soon free to quench her centuries-old thirst. Can Chris escape before winding up a victim of hard-hearted-Hannah? Freshly restored for the first time, CRYPT is stellar '70s Euro-horror.
A 700-year-old vampire queen is freed from her tomb on a secluded island.
Cast: Andrew Prine, Mark Damon, Patty Shepard
Member Reviews
For people who need action heroes leaping through the air, decapitating thousands of zombies with one swing of the axe, this movie is bound to bore. For the rest of you who enjoy story lines and characters, and who, moreover, don't have the attention span of a ten year old, this should prove to be an enjoyable vampire film.
Takes forever to get going, and it's a short movie. Not much good about it.
the vampirized old man charging out of the bushes at 1:08:00 and the confused looking mouth breather at 1:19:00.