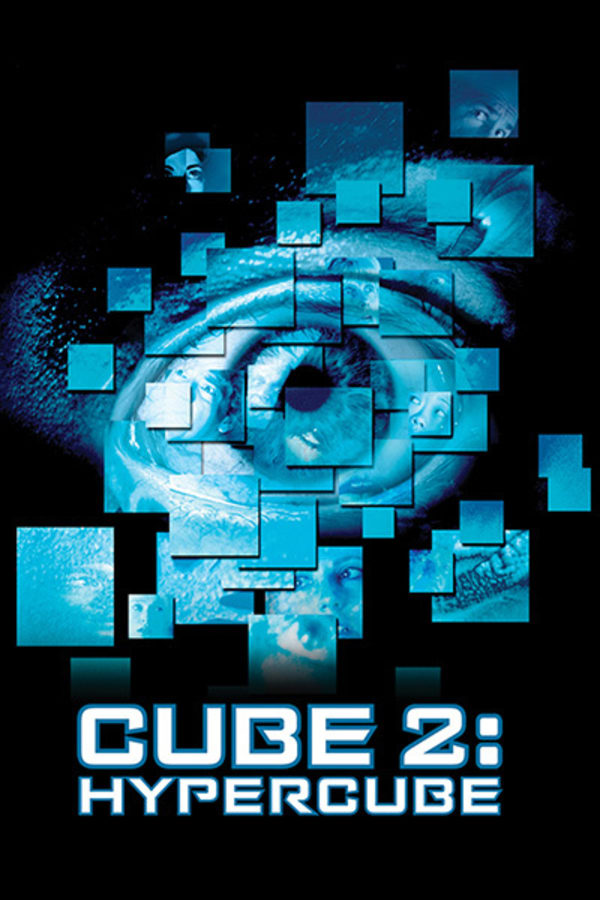 Cube 2: Hypercube
Directed by Andrzej Sekula
Eight Strangers wake up in a bizarre cube with no recollection of how they got there and no idea of how to get out. They soon discover that they're in a deadly dimension where the laws of physics don't apply and they must unravel the secrets of the "hypercube" in order to survive.
Eight strangers wake in a cube-shaped room with no idea of how they arrived. All they do know is that they have been plunged into a fourth-dimensional netherworld where they must escape from a gigantic puzzle box full of lethal challenges.
Cast: Kari Matchett, Geraint Wyn Davies, Grace Lynn Kung, Matthew Ferguson, Neil Crone
Member Reviews
Dreadful acting, laughable ending, and with utterly inept cinematography. But it is conceptually great and a lot of that concept actually gets delivered on in interesting ways.
A good concept with poor execution, goofy acting and laughably bad CGI. Worth watching as part of the trilogy, but probably the weakest.
pseudo-sequel to the original Cube, this movie takes a whole mess of good ideas and formats them into something it was never meant to be, a sequel to Cube. the serial numbers on the watch freakn killed it for me.
If you're a fan of the first Cube and are expecting something similar, steer clear. This film barely borders on horror and is completely ruined by its convoluted, ridiculous plot and horrid writing. The acting is decent but is often overshadowed by the garbage dialogue. The set looks cool, but is not nearly as effective as the original as it's bathed in harsh white light. Not a fan at all.
No where near as bad as everyone said it was going to be. I loved the first one and this was okay as far as sequels go. I like how they took the cube trap an reinvented it to be a totally new maze. I thought it was just going to be a sucky repeat but it was original. Worth the watch.