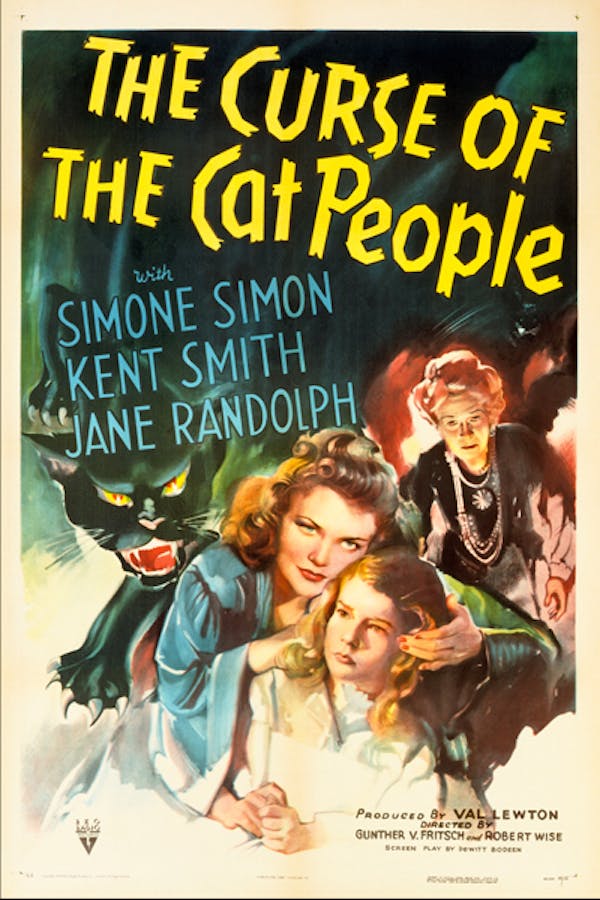 Curse of the Cat People
Directed by Robert Wise, Gunther von Fritsch
For a child with a vivid imagination and a rich inner life, where is the line between creativity and madness? Her father, whose first wife believed that she could change into a panther, worries that she has crossed that line. And the little girl's imagination may be leading her into very real danger--from which the ghost of her mother returns to protect her.
When a lonely little girl has difficulty getting along with her schoolmates and prefers the company of an eccentric old woman, her father fears that she may have inherited her late mother's psychosis.
Cast: Simone Simon, Kent Smith, Jane Randolph
Member Reviews
A really good watch, with some vharming characters. There is a pervading feeling of dread backed with a slow crescendo of hope. It was well worth watching. The only reason I would suggest watching this film in order of "Cat People," then "Curse of the Cat People" us that "Curse" will offer some spoilers. Otherwise, they are both highly entertaining and well made . . . though different in scope and feel.
As others have said, a different flavor from part 1 but really incredible in its own way. I've never seen a film quite like it.
A different film than first, but just as good. It's dreamlike, ethereal, moving, and surprisingly nuanced in its depiction of childhood psychology considering it came out in the 40s.
Not scary at all. It was a very good movie though. Actors were great. The story was great. It kept my attention. Not a dull moment. Very cute movie.